The Bold and the Beautiful Spoilers: Hope Desperate To Keep Douglas Away From Thomas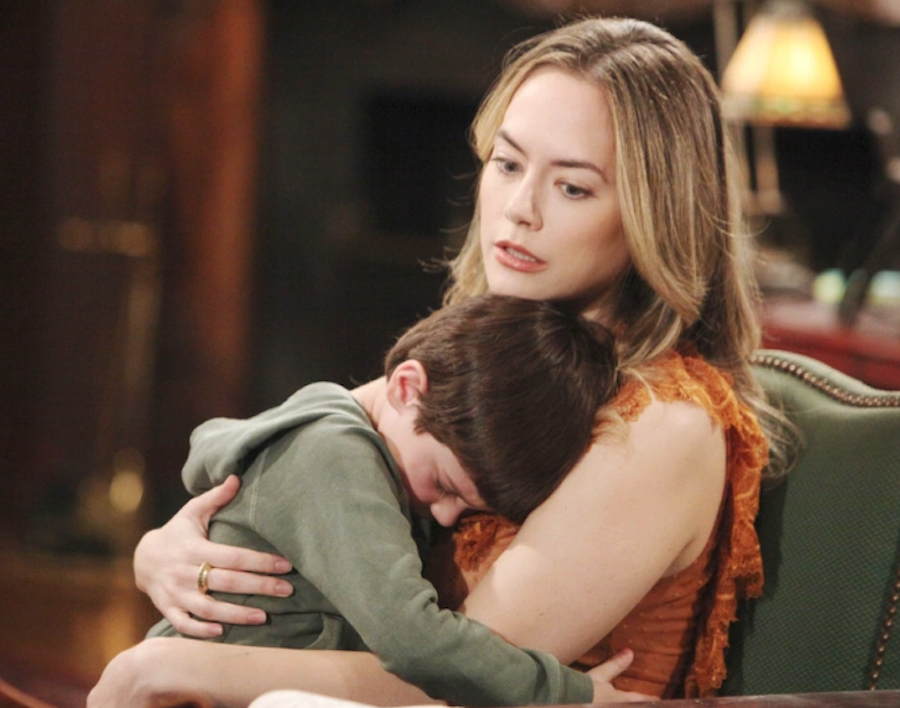 This definitely backfired on Thomas Forrester and in the worst way possible. The Bold and the Beautiful spoilers say that Hope Logan is going to do whatever it takes to make sure that little Douglas Forrester stays as far away from his deranged father Thomas as much as possible. This has prompted a lot of fans to wonder if Liam Spencer is going to step in to be Douglas' new father. Here's what you need to know.
The Bold and the Beautiful Spoilers: Hope Desperate To Keep Douglas Away From Thomas
Hope Logan is disgusted – and we really mean disgusted – after finding out with everyone else that Thomas used a voice altering app to make it sound like Brooke Logan had called CPS to do a welfare check on Douglas over at the Forrester mansion. And now she wants to make sure that Douglas is protected and safe from the one man that is supposed to love him the most – his father.
Of course, it didn't take long at all for both The Bold and the Beautiful fans and critics to weigh in on this storyline. Many of them took to social media to write comments such as, "Then Hope needs to keep Douglas away from her family too!  Brook had Douglas keep her secret last Christmas an Brook even pushed Thomas off a cliff an nothing happened.  Hope thought she killed Thomas by pushing him in a vat of acid an Brook told her not to say anything.  Liam thought he killed Vinny an kept that a secret till he was put in jail, Douglas was home with him. Nobody's hands are clean, Douglas should be sent to live with his Grama in NY!" along with, "As hard as you try to make Liam, Douglas' father, Thomas will always be Douglas' daddy.  Is Beth safe around Liam?   He killed vinny and was in jail.    Then Deacon should not be around Beth or Douglas as long as they are living with Hopie.  Going by  some behaviors, none of them should be near any kids."
The Bold and the Beautiful Spoilers: What's Next For Douglas?
Another critic wrote, "I agree about giving Beth siblings, but not at the expense of others.    Just watch, as they age Douglas, he will have behavioral problems to deal with.    Look at how hard Brooke tried to make Ridge Rick's daddy, and look how well he turned out."
Of course, fans will have to tune in to find out what will happen next. In the meantime, let us know what you think by leaving us a line with your thoughts in our comments section below. The Bold and the Beautiful airs weekdays on the CBS network. Check your local listings for times.
Be sure to catch up with everything on B&B right now. Come back here often for The Bold and the Beautiful spoilers, news and updates.