General Hospital Star Nancy Lee Grahn Shares a Heartfelt Tribute To Sonya Eddy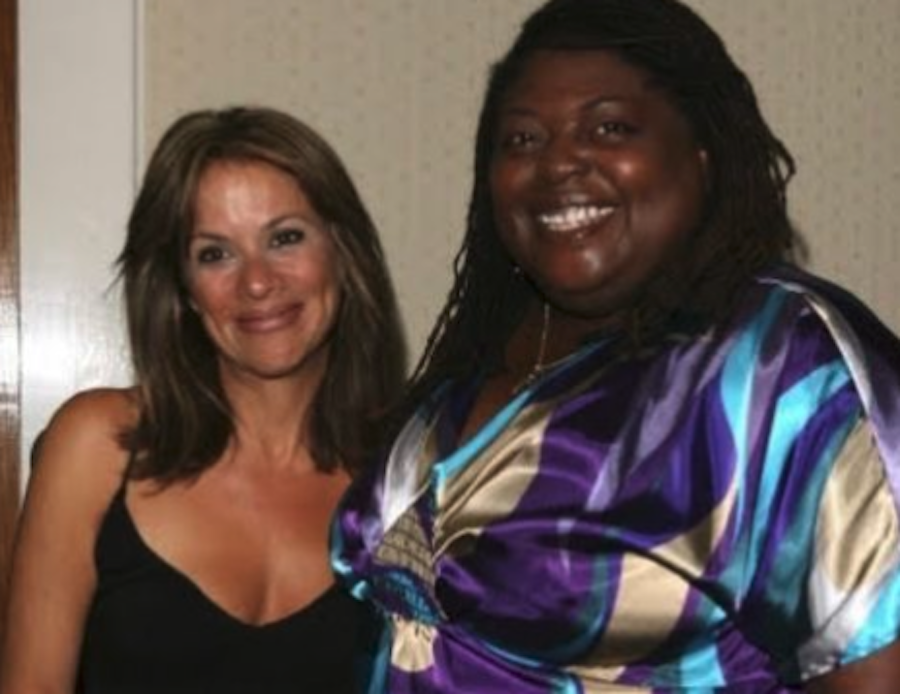 General Hospital star Nancy Lee Grahn has shared a very heartfelt tribute to her late co-star, Sonya Eddy. As many fans can recall, Sonya died after experiencing complications from a non-emergency surgery. Here's what you need to know.
General Hospital Star Nancy Lee Grahn Shares a Heartfelt Tribute To Sonya Eddy
Back on Tuesday, Nancy took to her Instagram account to write, "My sweet friend & beloved castmate to #GeneralHospital family will be honored today in her role as #Epiphany. I was sadly not able to be there for shoot day but my other sweet friend @YNB was. Counting on Sonya to feel the love from above today.
Many of her fans commented on her photo with, "Such a beautiful and talented woman. Epiphany was so real thanks to the artist who played her, Sonya Eddy," along with, "What a phenomenal actress Sonya #Epiphany was. She's so missed. This show is gonna be heartbreaking for sure."
Another fan wrote, "I was so sad when I read the news about Sonya. Her character was a force to be reckoned with! She even kept Sonny in line. So glad that GH is having a tribute. I'm sure Sonya will feel all the love from above and will probably be singing along with all of you."
General Hospital News: Sonya Eddy Is Missed By Her Co-Stars And GH Fam
It was reported that Sonya went in for a pre-scheduled surgery on December 9th and was released two days later. Yet, she got sick and returned to the hospital on December 15th. It was then discovered that she had developed an infection that became uncontainable. She was placed on life support and then died later that night. At the time, General Hospital exec producer Frank Valentini also wrote on Twitter, "I am heartbroken about the loss of the incredible Sonya Eddy. I truly loved her not only as actress, but as a friend. The lights in the hub of the nurse's station will now be a little dimmer, but her spirit and light will live on in both the show and our set. 
Let us know what you think by leaving us a line with your thoughts in our comments section below. General Hospital airs weekdays on the ABC network. Check your local listings for times.
Be sure to catch up with everything on GH right now. Come back here often for General Hospital spoilers, news and updates.