General Hospital Spoilers: Did The Writers Get Willow's Miracle Cancer Cure Storyline All Wrong? Critics Say It's Offensive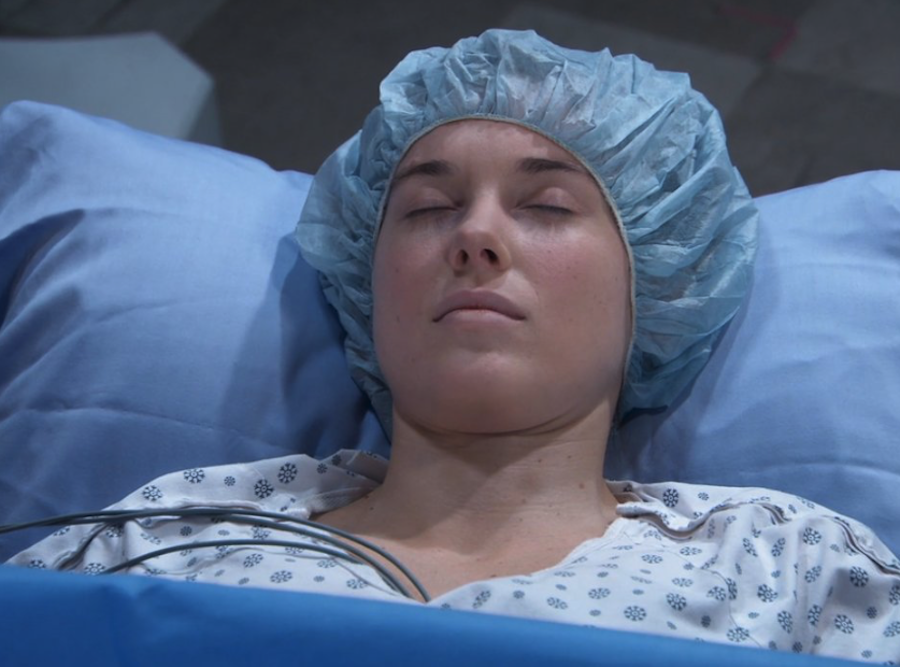 General Hospital spoilers say that the critics have spoken. Maybe believe that the writers of the show have gotten Willow's miracle cancer cure storyline completely wrong as it doesn't seem realistic at all. In fact, some people are even calling it fan fiction because there's no way that a woman today would go without cancer treatment simply because she's pregnant. Here's what you need to know. 
General Hospital Spoilers: Did The Writers Get Willow's Miracle Cancer Cure Storyline All Wrong? Critics Say It's Offensive
While a lot of people seem to be scratching their heads as to why a huge daytime television soap like General Hospital wouldn't have done it's proper research, even Soap Hub has pointed out that the show has "dropped the ball from start to finish." The site says that the storyline's pro-life stance isn't a modern one and that Willow's supposed miracle cancer cure isn't realistic. That, and it seems like a lot of female viewers are offended by Willow's story altogether.
Needless to say, fans seem to agree, too. Many have taken to Twitter to comment on the matter with, "It's been a long time since I've seen a soap story so tone deaf and poorly written. They made this character a trained medical professional, then set her on a bizarre path doing everything wrong," along with, "I haven't watched the show in a while. But, I do keep up with the story. This is insulting to cancer patients. What a mockery."
General Hospital Spoilers: Fans Want A Do Over
Another critic wrote, "his story was offensive. When cancer reaches Stage 4, it usually means it's metastatic and affecting other organs. A stem cell will not cure liver cancer. And W was really being a twit, especially because she's supposedly a nurse."
So far the General Hospital writing team has not made any comments about the matter, but at the same time, fans are hoping that their medically-centered storylines in the future are going to sound much more realistic. That, or at least hope that the writing team do their research before writing their scripts.
With that said, fans will still have to tune in every day to find out what will happen next. Let us know what you think by leaving us a line with your thoughts in our comments section below. General Hospital airs weekdays on the ABC network. Check your local listings for times.
Be sure to catch up with everything on GH right now. Come back here often for General Hospital spoilers, news and updates.