The Young and the Restless Spoilers: Is Sally Adam's Best Friend – Unable To Say No To Future Lover?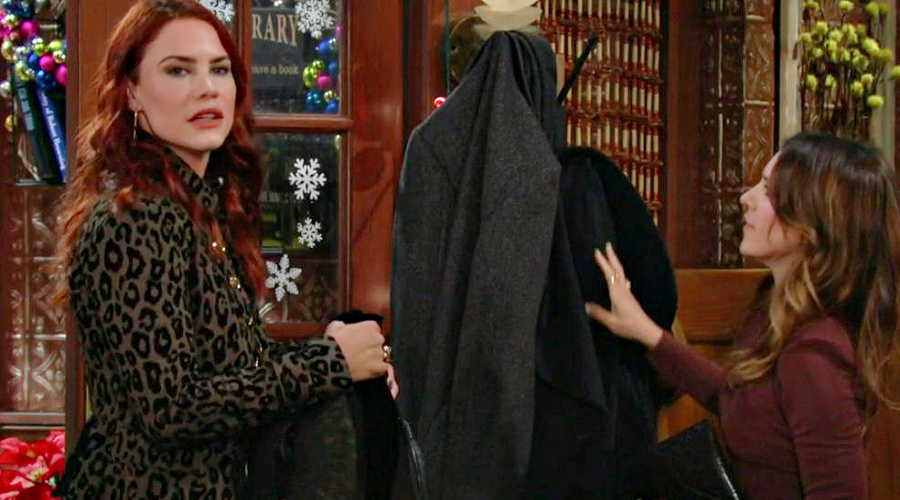 The Young and the Restless spoilers document that Sally Spectra (Courtney Hope) has been helping advance Adam Newman's (Mark Grossman) latest cause on the sly. But Sally's boss and the object of her affection is onto her.
Adam determined that Sally was his secret video source. Neither person knows that Billy Abbott (Jason Thompson) is faking a mental collapse, which is intended to draw Adam, Victor Newman (Eric Braeden), Victoria Newman (Amelia Heinle), and Ashland Locke (Richard Burgi) in for some type of revenge strike.
Chloe Mitchell (Elizabeth Hendrickson) was very bothered that Sally is allowing herself to be used by Adam, not knowing that the noted efforts are voluntary. Sally shrugged off Chloe's comments as she keeps her sights set on the man who projects as her next love.
Young And The Restless Spoilers – Chelsea Lawson Wants To Meet Competition
Chelsea Lawson (Melissa Claire Egan) regrets the collapse of Chadam. However, she and Adam realize that they both share blame for what happened in their marriage.
Egan's character is back in Genoa City, Wisconsin. But she does not feel connected to anyone except Chadam's son, Connor Newman (Judah Mackey).
Chloe kept Chelsea up to date while she was in Minnesota caring for Anita Lawson (Catherine Bach). Hendrickson's alter ego also clued her best friend into who Sally was, along with what and who she appears to be aiming for.
Young And The Restless Spoilers – Sally Spectra Has Every Reason To Persist
Sally made progress when she was in Los Angeles, California. The talented designer possessed the chops to make her mark on the west coast. Now, having intentionally relocated to the Midwest, Sally's rapid advancement comes as no surprise.
Hope's character made a key connection with Chloe. That link opened the door at Newman Media and its fashion platform where Chloe was keeping a seat warm for Chelsea until she was able to return home.
Chelsea's comeback will not deter Sally in the workplace or on the Adam front. The presence of one of Adam's ex-wives will make Sally work harder to achieve her goals.
Young And The Restless Spoilers – Adam Newman Surrounded By Three Ladies
Adam seems insistent in not wanting to pursue a Chadam revival. Chelsea appears resigned to his decision. But that could change based on what happens with Sally.
The chance for TPTB to place Sally, Adam, Chelsea, and Chloe in the same work setting seems too good to pass up. Hopefully, that happens as all involved parties are strong daytime players.
This site is a leading source for everything linked to The Young and the Restless. Check back regularly for Y&R spoilers and news!