The Young and the Restless Spoilers: Chelsea and Sally Battle For Adam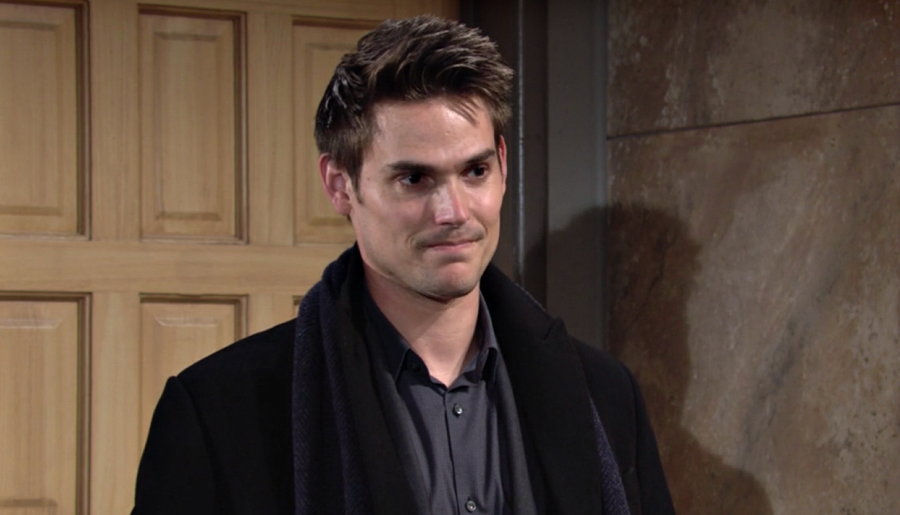 The Young and the Restless spoilers document that Chelsea Lawson's (Melissa Claire Egan) return to Genoa City, Wisconsin, will spark a new conflict. Sally Spectra (Courtney Hope) is in Adam Newman's (Mark Grossman) sphere of influence, which positions her as Chelsea's enemy.
Chloe Mitchell (Elizabeth Hendrickson) has regretted becoming Sally's lifeline. That happened when she dismissed warnings to avoid Hope's crossover character from The Bold and the Beautiful.
Sally is part of Newman Media's fashion platform via Chloe's recommendation. Chloe and Adam want Chelsea to join the team. But Egan's character wants to check out Sally before agreeing to do so.
Young And The Restless Spoilers – Connor Newman Is The Focus
Adam was deferential regarding Chelsea's role in their son's life. But Chelsea's mental breakdown and criminal acts made Adam recoil and reconsider the emotional landscape.
Grossman's character wants to trust Chelsea again. But he sees their connection as functioning co-parents. Romance is off the table and, in his mind Chadam is dead.
Connor Newman (Judah Mackey) has been Adam's focus during this period of redemption. Along with Adam's metamorphosis, he has become a role model parent, which Chelsea recognizes and appreciates.
Young And The Restless Spoilers – Sally Spectra Aims High
Sally left Los Angeles, California, and was determined to make it in Genoa City, Wisconsin. Self-sabotage efforts led to downfall in Hollywoodland, which created a fresh start perspective.
All has not gone smoothly for Sally. She got off-track in targeting Summer Newman Abbott (Hunter King) and needs to apply lessons learned as Chelsea represents a different calculation.
If Sally allows herself to be triggered or is too aggressive with Chelsea, then Adam could see Hope's character in an unwanted light.
Young And The Restless Spoilers – Chelsea Lawson Needs New Goals
Chelsea is talented. So, the fashion platform might represent a way to restore her professional credentials. Alternatively, she could opt to pursue something new.
As for personal business, Adam is one of her loves. But there are plenty of other men in the world who would be a good fit for her reviving life plan.
Of course, no other man is Connor's father. Billy Abbott (Jason Thompson), who is the father of the son, Johnny Abbott (Holden and Ryan Hare), Victoria Newman Locke (Amelia Heinle) adopted, is not a romantic option.
So, for the moment, Adam remains a person of interest. Sally projects as a proxy for him. He can be a flashpoint one or both ladies use when they battle each other.
This site is a leading source for everything linked to The Young and the Restless. Check Soap Spoiler regularly for Y&R spoilers and news!