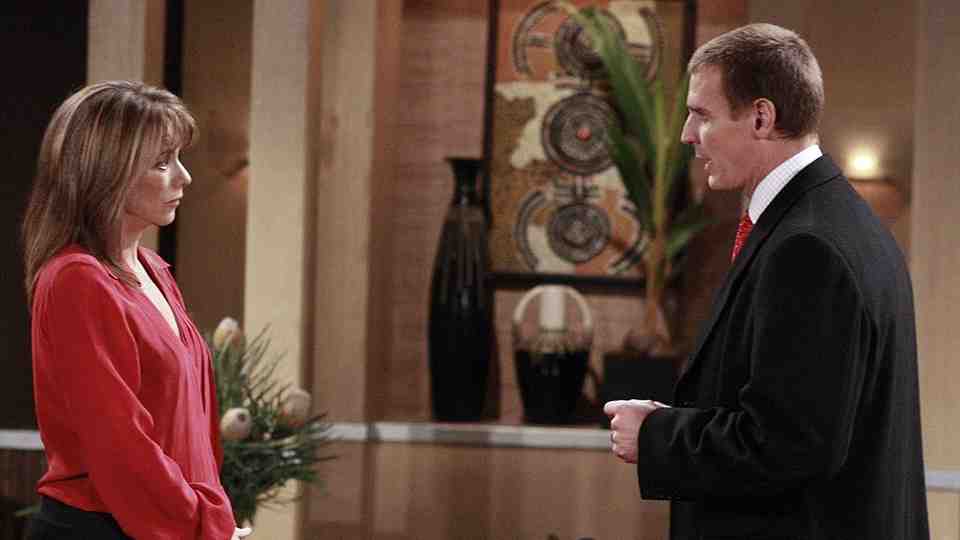 General Hospital news says that it was only a matter of time before she would say something. Nancy Lee Grahn has dragged Ingo Rademacher for his lawsuit against the ABC network in a tweet that everyone is talking about this week. Here's what you need to know.
General Hospital News: Nancy Lee Grahn Drags Ingo Rademacher In Latest Tweet
Ingo Rademacher says in his lawsuit that the COVID vaccine mandate is unconstitutional and amounts to religious discrimination. He is also being repped by Robert F. Kennedy, Jr. and John W. Howard, an attorney who has already filed several lawsuits challenging the vaccine mandates.
Soon after it was announced that Ingo Rademacher would be suing the Disney-owned ABC network after he lost his job for refusing to comply with their vaccine mandate, it didn't take very long for Nancy Lee Grahn to respond. She said, "I'm so proud to be a part of show on a network parented by a studio that believes in both magic and science. The 2 are not mutually exclusive. In fact they are both miraculous & needed," and added, "I love Disney" with a red heart emoji.
If that weren't enough, she also dragged her former co-star to the nearest bus stop by writing, "When u get hoisted by ur own petard (dragged mercilessly 4 being indefensibly racist, transphobic & anti science) by EVERY major media & social platform who overwhelmingly disapproved of you, you go on #tuckercarlson."
General Hospital News: What's Next For Ingo?
Many of her fans and followers commented on her tweets with, "Tucker Carlson is vaxxed. EVERYONE on Fox is vaxxed. That's the irony," along with, "It's not about if they are vaccinated or not it's about having a choice to be vaccinated! Your body your choice. But, don't come around me or my family if you are not vaccinated…that's my choice. ABC made their choice and so did Steve and Ingo."
Another critic pointed this out to Nancy, "While I completely agree with you…I'm vaccinated…I'm truly surprised how obsessed you are with this. You eat, sleep & breathe rude tweets. You need yoga or a vacation."
Needless to say, Ingo has not made any comments about the criticism.
Let us know what you think by leaving us a line with your thoughts in our comments section below. General Hospital airs weekdays on the ABC network. Check your local listings for times.
Be sure to catch up with everything on GH right now. Come back here often for General Hospital spoilers, news and updates.