The Young and the Restless Spoilers: Sharon Should Start Her Own Consulting Business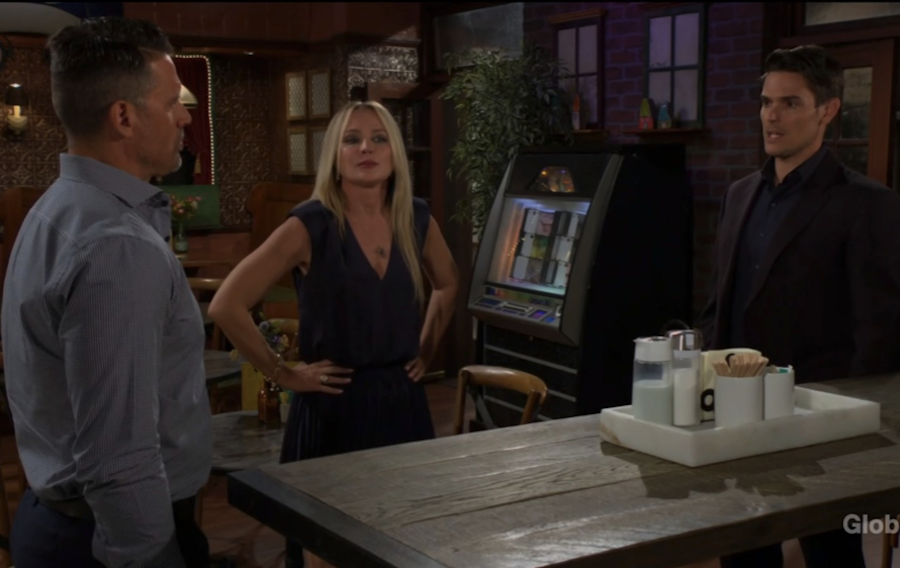 The Young and the Restless fans get it that Sharon Newman wants to make a positive impact on this world. After all, she's always been a positive person that has put the needs of others before her own. That, and as a licensed therapist, she's someone who knows how to read people the same way she knows how to read a room. And while Sharon does a lot of things very well, that doesn't necessarily mean she knows how to run a business. In fact, many Y&R fans think that Sharon might be out of her element trying to run a business with Adam and Nick Newman by her side and think that she should focus on something entirely different – like her own consulting firm. Here's what you need to know.
The Young and the Restless Spoilers: Sharon Should Start Her Own Consulting Business
Sharon has had a very hard time finding her niche in this world. She's a therapist, but for some reason the writers of the show have her pouring coffee and sometimes giving her unsolicited advice to the people of Genoa City. Clearly, she could be doing a little bit more than that, right?
It goes without saying that many The Young and the Restless fans have had a lot to say about this current storyline on Twitter. Some even say that Sharon just looks like she's out of her element as a businesswoman, and especially while working with Nick Newman and Adam Newman. Some commented with, "I love Sharon, but not in this story, not in the role of businesswoman. This isn't how I see her. When we asked her to stop schlepping coffee to a bunch of losers we forgot to say what we wanted her to do," along with, "I get what you're saying, you know, she doesn't seem natural in that type of position of businesswoman. She should've taken her own advice and started a counseling business!"
The Young and the Restless Spoilers: What Should Sharon Newman Do Next?
Another The Young and the Restless viewer wrote, "She needs a storyline of her own.  Get so sick and tired of her always having to be at the center of the Newman men.  Adam shouldn't even be in this storyline because all her and Nick do is bash him.  Storyline is just going around in circles."
Needless to say, The Young and the Restless fans will have to tune in to find out what will happen next! Watch this space as there's more to come. In the meantime, let us know what you think by leaving us a line with your thoughts in our comments section below. The Young and the Restless airs weekdays on the CBS network. Check your local listings for times.