The Young and the Restless Spoilers: Adam Trapped In Chelsea's Net – Sally Cuts Him Free?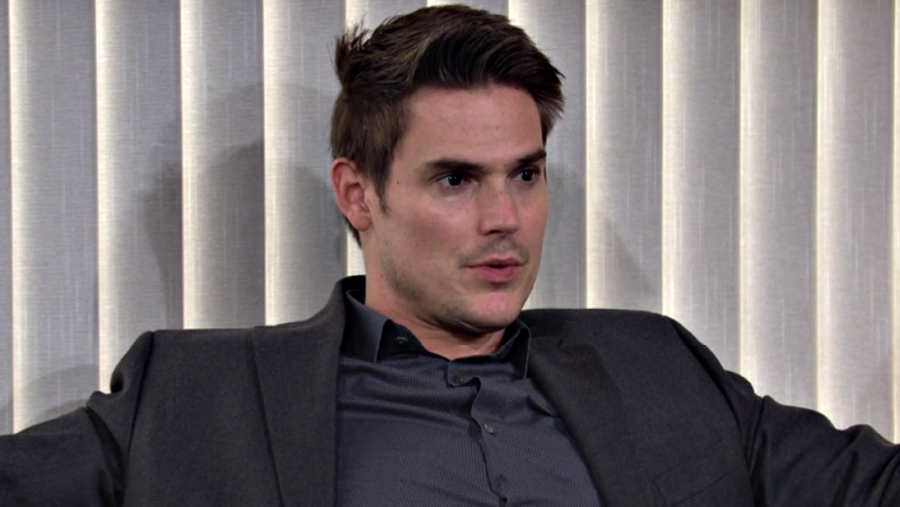 The Young and the Restless spoilers document that Chelsea Lawson (Melissa Claire Egan) has gotten herself together. As Y&R viewers recall, Egan's character was a mess when she left Genoa City, Wisconsin, earlier this year.
Adam Newman (Mark Grossman) exhibited a range of emotions regarding the woman he has loved, off and on at his convenience, dating back to the early 2010s. Most recently, he decided to tell Chelsea that there was no possibility of Chadam reviving, which was not what she wanted or expected to hear.
The one-time half of Chadam will be surprised by Chelsea's restored and renewed demeanor upon her return to town.
Young And The Restless Spoilers – Chloe Mitchell Serves As Lifeline
Adam has been a regular source of conflict between these longtime friends. Devoted fans recall that he was the reason Chelsea and Chloe Mitchell's (Elizabeth Hendrickson) friendship ended several years ago. Of course, the ladies restored their tie since then.
Chloe was hired at Newman Media so that she could serve as a link to Chelsea. Adam felt bad because of her health and legal problems. He should have, as Adam was mostly responsible for events that led to her stroke and Chelsea's mental break, which led to criminal acts being committed.
So, Chloe has been working under Adam for many months. She is seen as an incentive for Chelsea to join the fashion platform when she returns to GC.
Young And The Restless Spoilers – Sally Spectra Added To The Team
Chloe took a liking to Sally Spectra (Courtney Hope) from the jump. She saw some of herself and Chelsea in Hope's crossover character from The Bold and the Beautiful.
It did not take long for Chloe to realize that Sally's impulsive streak made her potentially more of a wild card liability than her talent was worth. But Sally quickly ingratiated herself into Newman Media, with Adam becoming increasingly intrigued in all she had to offer.
Young And The Restless Spoilers – Multiple Storyline Options Exist
Adam could wind up with Sally or he could heat up with Chelsea once more. As clear-cut as this romantic pairing option appeared in recent months, Chelsea's return and restored presence changes the calculation.
It would be great soap to have Chelsea, Sally, and Chloe working for Newman Media's fashion platform. Chloe and Adam could oddly find themselves on the same side, serving as referees.
Of course, the combined foursome brainpower of Adam, Chelsea, Chloe, and Sally, along with the Moustache, Victor Newman (Eric Braeden), would be a force to reckon with as well.
This site is a leading source for everything linked to The Young and the Restless. Check back on Soap Spoiler regularly for Y&R spoilers and news!