The Young and the Restless Spoilers: Elena and Nate Enter Marriage Territory – Will They Make It or Break It?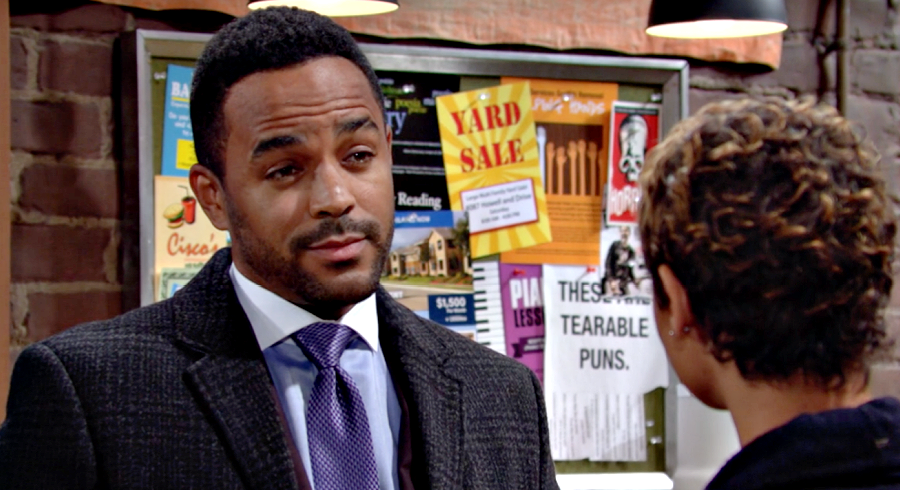 The Young and the Restless spoilers document that Elena Dawson (Brytni Sarpy) has been doing well. Her career is flowing, and she may be with the love of her life. But that assessment, especially the second part, is subjective.
Earlier this year, Nate Hastings (Sean Dominic) accepted a prime position at Genoa City Memorial Hospital. Doing so meant that he moved on from the website gig that made him a public figure.
Elena has become the face of the medical site while she continues to treat her patients at the hospital where Nate also works. The doctors are a good match and seem to be on a path toward marriage.
Young And The Restless Spoilers – Nate Hastings Realizing Goals
Nate returned to his home a few years ago. His love interest passed, which naturally devastated him. The idea of returning to the city where he was born and raised was appealing.
Nate's uncle, the late Neil Winters (played by the late, great Kristoff St. John), facilitated that connection. Eventually, Nate accepted a position at the hospital while continuing his search for lasting love.
Elena came into Nate's life without either person intending Nelena to form. Nate's cousin, Devon Hamilton (Bryton James), was devastated when Elena broke his trust to be with Nate. But the outcomes appear to have revealed that Delena or Elevon, if one prefers, was not in the daytime cards.
Young And The Restless Spoilers – Elena Dawson Creates A Good Life
Even though Elena said goodbye to Devon, he will always be important to the development of her life in GC. Their connection was pure, if not enduring.
Achieving doctor's status, becoming the face of the medical website, and being in another serious relationship could be a lot to manage. But each area of Elena's life is in balance.
Nate's request that Elena leave her apartment in the second-floor rear of the Crimson Lights' building represents a risk. Her personal life and career could be affected if she takes this next step with Nate.
Young And The Restless Spoilers – Being Sure About Important Matters
All has gone well with Nate so far. Elena might be thinking that accepting his offer to leave the apartment is not best.
Hopefully, marriage awaits this couple. Children would naturally follow as an expression of their love. But this is Y&R, so the audience suspects that a direct line from today to tomorrow will not be drawn.
This site is a leading source for everything linked to The Young and the Restless. Check Soap Spoiler regularly for Y&R spoilers and news!