The Young and the Restless' Spoilers: Lily's Worst Fear Realized – Billy Loses Everything?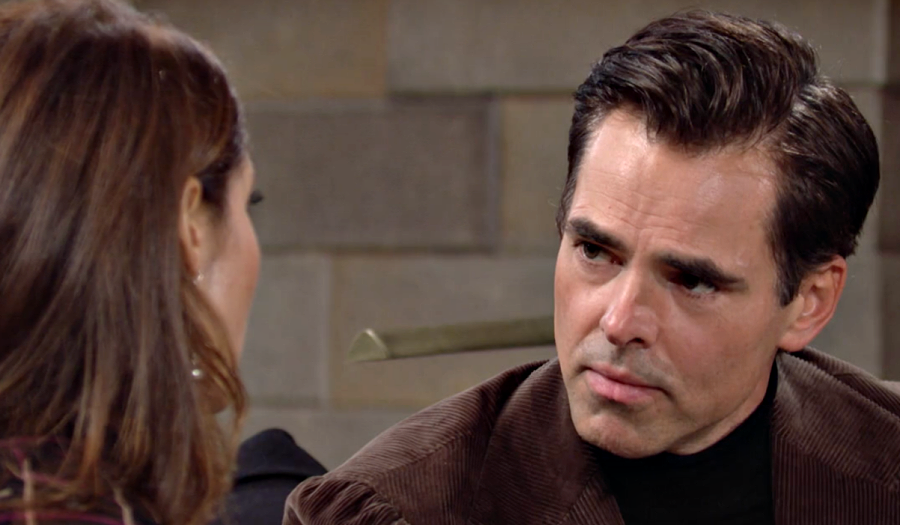 The Young and the Restless spoilers document that Lily Winters (Christel Khalil) believes that Billy Abbott (Jason Thompson) can succeed. She told him that and is pushing Billy's ruse to various people in Genoa City, Wisconsin.
But Lily has an uneasy feeling. She knows Billy's history includes many incidents where he could not keep himself under control. That aspect of his backstory was a reason why Lily resisted becoming involved with him this time around.
Billy intends to bait the Newman's, which includes Ashland Locke (Richard Burgi), into a trap. He is seeking revenge as part of a high-stakes gamble that is not good for his mental health, even if victory results.
Young And The Restless Spoilers – What Happens To Chance Comm?
Billy blew it. He allowed himself to be led into a scenario where a legitimate enemy of Ashland's was turned by the Moustache.
Victor Newman (Eric Braeden) has subsequently backed out of the bidding process, seemingly leaving Newman Enterprises as the likely purchaser of Chancellor Industries' media division, which Jill Abbott Atkinson (Jess Walton) put on the block.
But what if Victoria Newman Locke (Amelia Heinle) does not win the bid? Might a surprise or unknown bidder take the prize, and if so, how might that impact Billy's plan?
Young And The Restless Spoilers – Jack Abbott Tries To Block Brother's Fall
Jack Abbott (Peter Bergman) wisely told Billy no. That is not the answer Thompson's character wanted to hear. Yet, it had to be said.
The idea of Jack funding Billy's impulse revenge plan was not good business sense. Jack pulled himself out of endless battles with Victor in recent years and is not about to enable Billy's pursuit of the same unwinnable game.
Young And The Restless Spoilers – Lily Winters Walks Away?
Billy and Lily are nowhere near to ending their relationship. They genuinely love each other and feel they were wronged by Victor, Ashland, and Adam Newman (Mark Grossman).
Lily also feels that Victoria is complicit. Billy agrees but remains protective of the woman he has loved for years and is the mother of his two surviving children.
Victoria remains key. If he is smart, Billy will remain loyal to Lily, who has assumed Victoria's role as his chief defender.
Billy can withstand resigning from Chance Comm. But if his plan to get Victor, Ashland, and Adam does not work, the floor could fall out. Even Lily might not be able to prevent a destructive pattern from repeating at that point in the plot.
This site is a leading source for everything linked to The Young and the Restless. Check Soap Spoilers often for Y&R spoilers and news!