The Bold and the Beautiful Spoilers: Is Taylor Hayes Leaving Los Angeles For Good?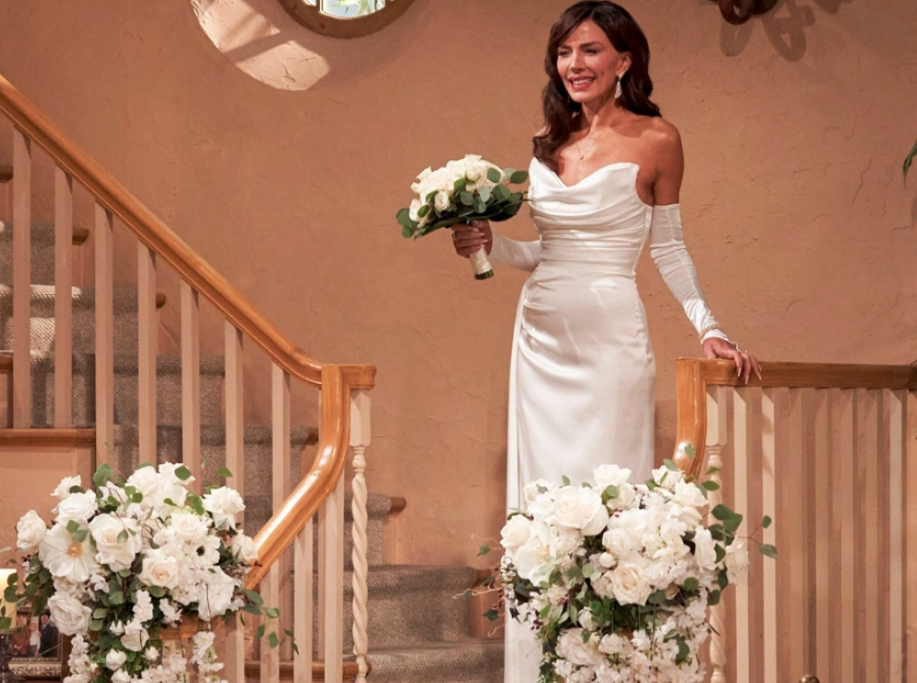 Say it isn't so, although it seems like this is a surefire possibility. The Bold and the Beautiful spoilers say that all signs point to Taylor Hayes leaving Los Angeles after Ridge Forrester decides not to proceed with their wedding and even worse, goes back to Brooke Logan. The heartbreak is just too much for Taylor to bear and that's why she will more than likely end up leaving town. But this time around, there's a very good chance that she will leave and never come back. Here's what you need to know.
The Bold and the Beautiful Spoilers: Is Taylor Hayes Leaving Los Angeles For Good?
For years, a lot of fans couldn't help but wonder what happened to Taylor Hayes as she was missing from all the family drama that was going on at the Forrester mansion along with the holidays, the milestones, and the moments that you would otherwise expect to see her there. When Taylor did come back though, it was a huge sigh of relief for her two children, Steffy and Thomas Forrester. They missed their mother and more importantly, seeing their family together again as a unit once more. In fact, Steffy and Thomas were so happy to see both of their parents together in the same room at the same time that they even managed to get them to realize just how much they meant to one another, which is why they also ended up getting married again.
With that said, The Bold and the Beautiful spoilers suggest that things aren't going to end well for Taylor. Feeling heartbroken and humiliated, she decides that she doesn't want to be in Los Angeles any longer and will leave town, much to everyone's surprise.
The Bold and the Beautiful Spoilers: What's Next For Taylor?
Of course, many The Bold and the Beautiful fans sure have a lot to say on the matter. Some comments have included, "I liked the Taylor character.  It was refreshing to see a bold, strong woman guiding her own future and smart.  Then the storyline came which was totally out of character for her.  They ruined Taylor.  I really was starting to like Thomas and how he was such a good father, then they ruined that too.  You want to root for the underdogs, cause a lot of us relate to that.  They ruined it.  Too bad," along with, "Taylor has abandoned her kids time and time again, she only came back because she wanted to try to get Ridge back and now since she can't have him, she is ready to leave her kids and grandkids again, she comes back causes kaos and then wants to leave and make everyone else handle the fallout, just like she did when she purchased a baby for Steffy with absolutely no research, she is a horrible human, how anyone can say she is a person of integrity is laughable."
Needless to say, The Bold and the Beautiful fans will have to tune in to find out what will happen next! In the meantime, let us know what you think by leaving us a line with your thoughts in our comments section below. The Bold and the Beautiful airs weekdays on the CBS network. Check your local listings for times.
Be sure to catch up with everything on B&B right now. Come back here often for The Bold and the Beautiful spoilers, news and updates.