General Hospital News: Nancy Lee Grahn Responds To Carolyn Hennesy's Tweet About Steve Burton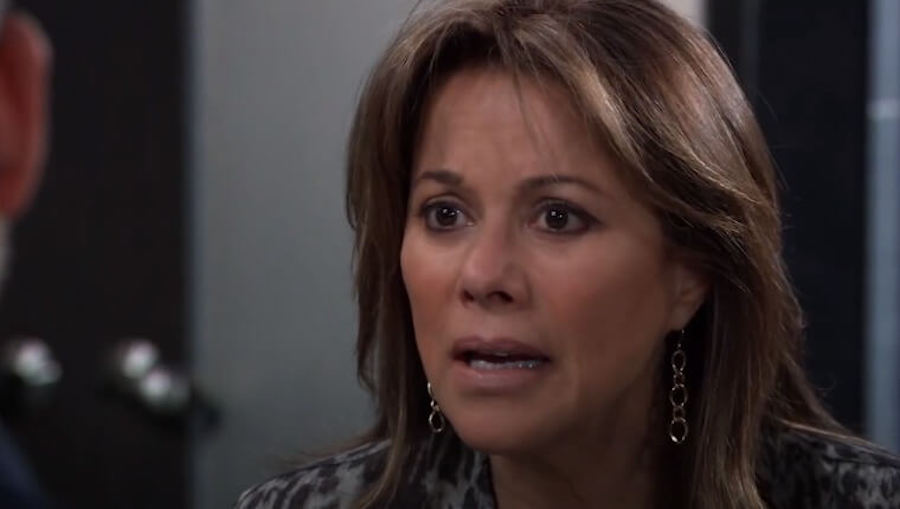 General Hospital spoilers say that Steve Burton's (Jason Morgan) departure has certainly made a lot of headlines, both in the soap world and film and entertainment industry, as both he and his former co-star Ingo Rademacher (Jasper Jacks) were let go because of their refusal to comply with the ABC network's vaccine mandate. But it's with the other General Hospital co-stars are saying about their exit from the soap that really has a lot of fans and critics alike talking. Here's what you need to know.
General Hospital News: Nancy Lee Grahn Responds To Carolyn Hennesy's Tweet About Steve Burton
General Hospital actress Carolyn Hennesy (Diane Miller) expressed her sadness about seeing Steve Burton leave the show, seeing how she's worked closely with him for a number of years. In fact, quite a few stars like Kelly Thiebaud shared messages of support for Burton, while Maurice Benard retweeted a fan who said that he is going to miss seeing Sonny Corinthos and Jason Morgan share scenes together in the future. 
Hennesy, who has long been a good friend of Burton's both on and off screen, took to her Twitter account to write, "I also want to say this:  I love Steve Burton. Politics absolutely aside from anything (because it's not about that at the moment, it's about loss,) he's a kind, smart, funny, caring human who always made me feel terrific as an actor and friend.  I will miss him something fierce."
However, it didn't take Nancy Lee Grahn (Alexis Davis) very long to respond to Hennessy with a tweet of her own that said, "Actually it is. About loss. There are 5.6 million losses." As far as any messages of support for Burton and his future, Grahn had none. In fact, it's also been noted that she was the first General Hospital co-star to have tweeted about Ingo Rademacher's exit from the show before it was even made official by the producers or even made headlines, for that matter.
General Hospital News: Nancy Lee Grahn Praises Frank Valentini For His Leadership
Of course, Grahn has been very vocal about her pro-vaccination stance and in early November, even tweeted about General Hospital being the only daytime television series to mandate vaccine. She even praised the leadership of General Hospital Executive Producer Frank Valentini and Disney Studios by saying, "mart leaders listen to science & protect their employees. As of Nov 1st entry to General Hospital requires proper vaccine card. No exceptions," along with, "General Hospital continues to lead with integrity."
Be sure to catch up with everything on GH right now. Come back here often for General Hospital spoilers, news and updates.