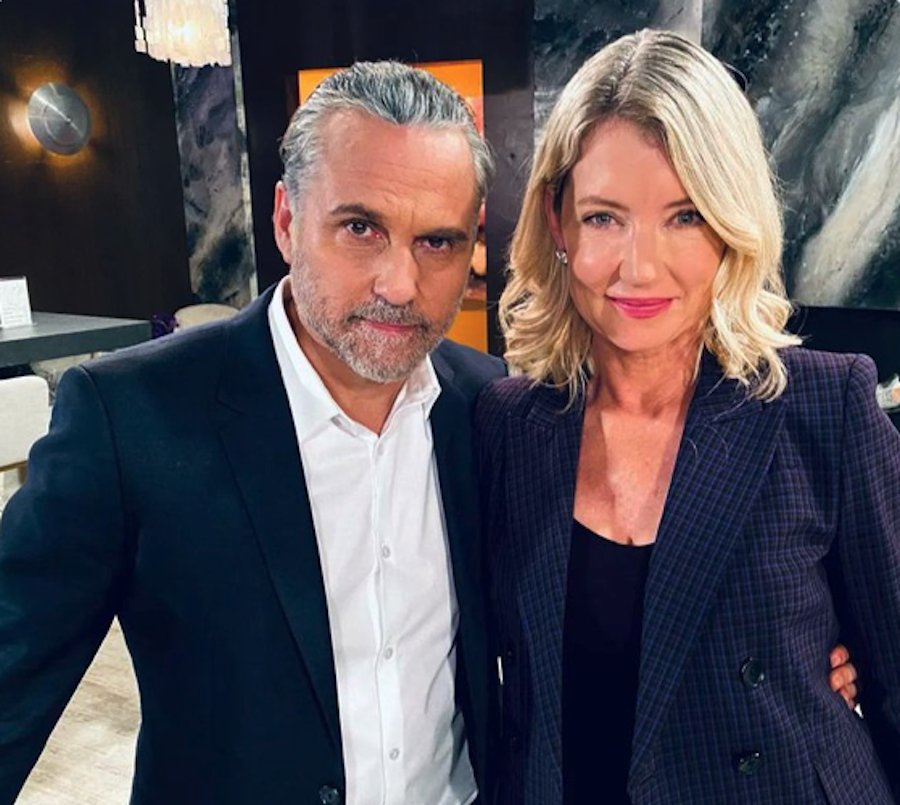 General Hospital spoilers say that it seems like there are more and more people warming up to the idea that Sonny Corinthos (Maurice Benard) and Nina Reeves (Cynthia Watros) are turning into a solid, A-list couple in Port Charles that might actually go the distance in their relationship. Or not. In fact, a lot of General Hospital fans can't help but either love them or hate them as a couple. That, and there are more and more people asking for Sonny to get back with his ex, Carly Corinthos (Laura Wright). Here's what you need to know.
General Hospital POLL: Do Sonny And Nina Ultimately Belong Together?
Many General Hospital fans and critics alike weighed in on the matter on social media. Some comments included, "No one truly likes them. They've become an agenda couple for people who hate Carly with Sonny or hate Sonny with Carly. But they don't seriously move the needle on their own," along with, "No. Sorry, but I don't see any chemistry between them. Unfortunately, for this Sonny fan, he died on the bridge and was reborn as Smike, a poor imitation of the real Sonny."
Another fan wrote, "No. At the beginning in NF, I was intrigued by the idea that they could fall in love, but it's always been sort of a  mess. The actors have some chem, but the writing's been a mess, and I don't see much there there anymore."
General Hospital POLL: What's Next For Sonny And Nina?
Then again, there was one person who had something positive to say about Nina and Sonny's pairing. One fan said, "Definitely! A serious change up was necessary with Sonny and Carly. And CW and Mo have great chemistry. I love them!!!!  Every time they're on my screen I see even more charm and magic!!"
Now, as far as whether or not Nina and Sonny will go the distance or whether or not Carly will be back in the picture, remains to be seen. Needless to say, General Hospital fans will have to tune in each and every day in order to find out! Let us know what you think by leaving us a line with your thoughts in our comments section below. General Hospital airs weekdays on the ABC network. Check your local listings for times.
Be sure to catch up with everything on GH right now. Come back here often for General Hospital spoilers, news and updates.