General Hospital (GH) Spoilers: Valentin And Anna Sizzle! PC's New Super Couple!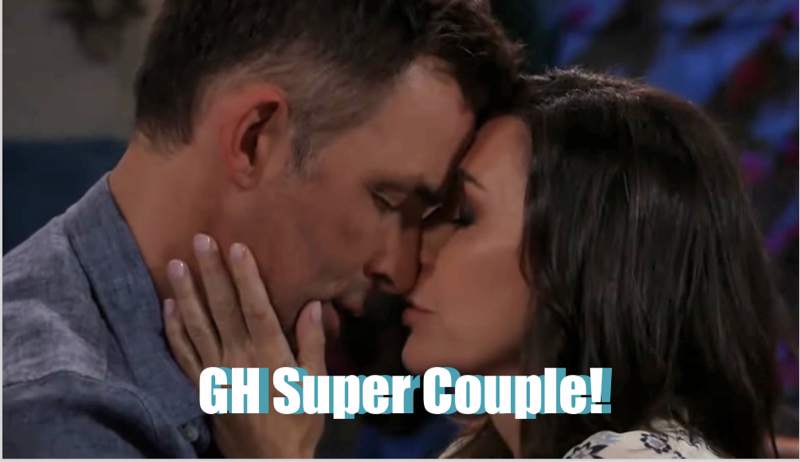 General Hospital (GH) spoilers tease that Valentin Cassadine (James Patrick Stuart) and Anna Devane (Finola Hughes) sizzle! It looks like General Hospital has a new supercouple!
General Hospital Spoilers – A Slow Burn Is Better Than A No Burn!
General Hospital viewers will recall that Anna and Valentin go back many years, even to before she started dating Robert Scorpio, (Tristan Rogers) apparently. They were in WSB spy school together where she knew him as a kind and brilliant student named Ivan Theodore. Poor "Ivan" probably didn't get a lot of attention from girls in those days, due to the advanced case of scoliosis he suffered from until he was able to have spinal surgery in the Boronsky Clinic in Russia. Obviously, his surgery was extremely successful.
Valentin had a huge crush on the beautiful young Anna, so much so that he was easily seduced by her twin sister Alexandra Devane Marick (Finola Hughes) who was impersonating her sister even back in those days; only Alex was with the DVX then. The memory mapping and transfers came later. General Hospital viewers will recall that it was only much later, in talking about Anna's memories she wasn't sure were hers that Valentin realized it was Alex he was sleeping with, not Anna!
GH Spoilers – Anna Devane Never Forgot "Ivan Theodore"
General Hospital viewers will recall that it became obvious that Valentin's feelings were for Anna, and even though she married Robert, and later Duke Lavery (Ian Buchanan) it was just as obvious that she had a soft spot for Valentin too! She also married Dr. David Hayward (Vincent Irizarry) during her time in Pine Valley, Pennsylvania. Anna never forgot "Ivan Theodore" even though for many years she wouldn't acknowledge to herself that she could be burying any romantic feelings for him.
There were many years of separation between the two as Valentin went to the wrong side and became a mercenary – eventually becoming a changed man when he became a father to Charlotte Cassadine (Scarlett Fernandez). Anna took the role of a double agent, working for the WSB and the DVX at the same time for many years, until she went down on a ship that sunk along with Robert and Cesar Faison (Anders Hove), all three of them presumed dead for many years. But General Hospital viewers were later to see she never forgot Valentin, and he never forgot her!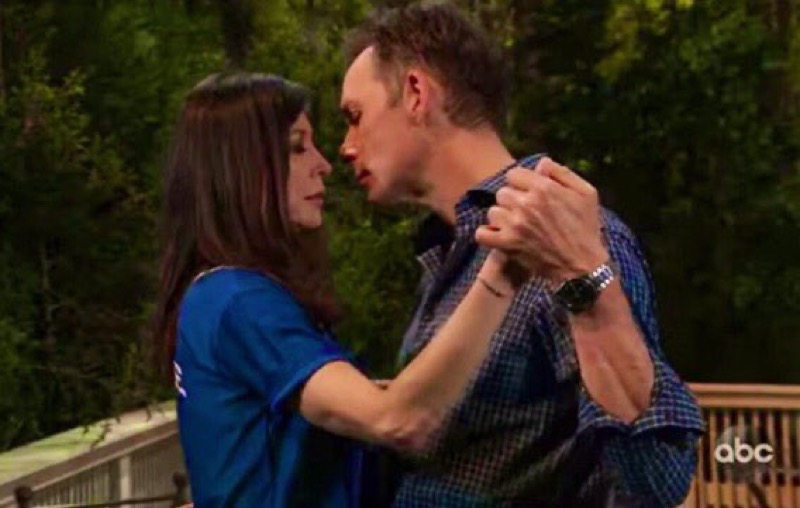 General Hospital Spoilers – Valentin Cassadine And Anna Devane's Slow Burn Is Turning Into A Raging Fire!
General Hospital viewers can tell that Valentin and Anna's slow burn is turning into a raging fire! It has been many years since General Hospital has had a true supercouple – with many past supercouples being split up by death or divorce! Back in the day, Anna and Duke and Robert and Holly Sutton (Emma Samms) were considered supercouples – as were Laura Collins (Genie Francis) and Luke Spencer (Anthony Geary). Valentin and Anna are experiencing many years of feelings ignored or pushed down inside, and their flickering embers of romance are now being stoked. They are a mature couple, to be sure – but what is more exciting than two spies on a mission who've fallen in love?!
Stay tuned to General Hospital, and keep checking General Hospital spoilers frequently for all the latest news, updates, and developments!