GH Spoilers Update Thursday, November 16: Catching Up, Confrontations, Coming To Terms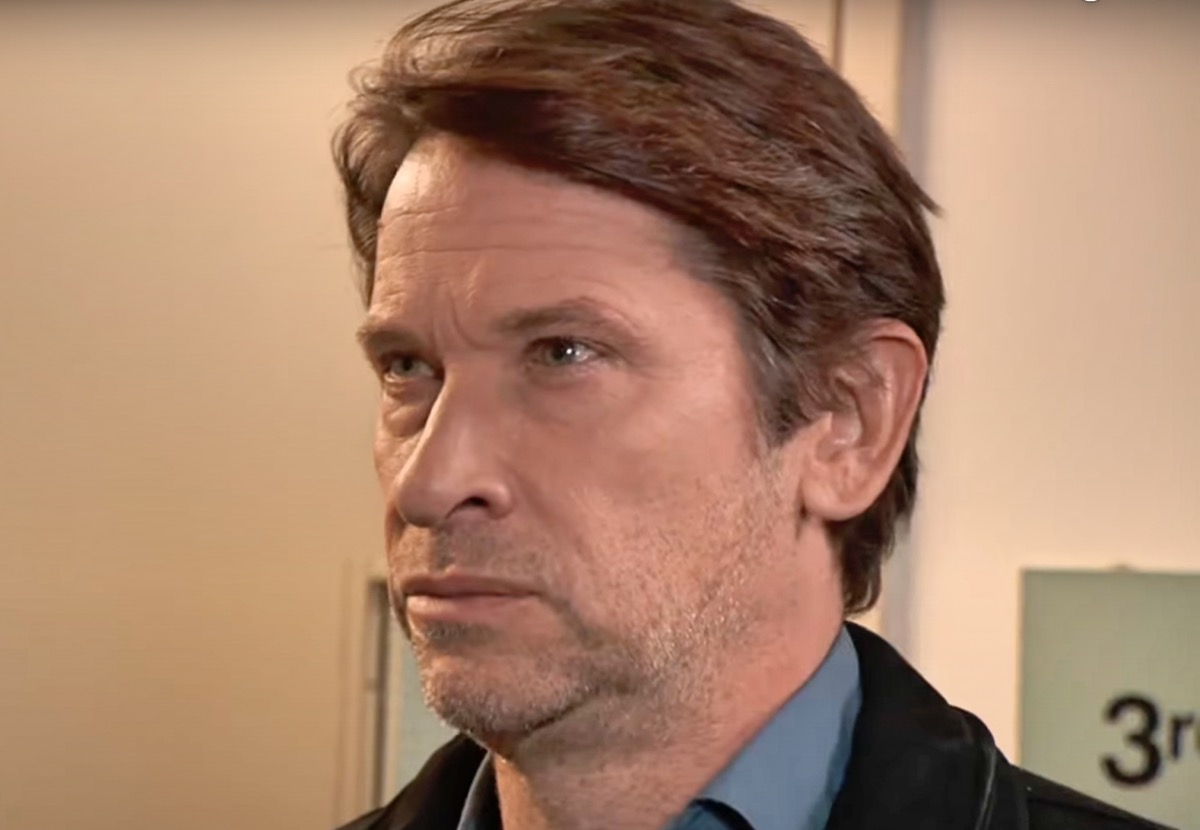 General Hospital spoilers and updates for Thursday, November 16 tease catching up, confrontations, and coming to terms.
Anna Devane (Finola Hughes) does some catching up, Austin Gatlin-Holt's (Roger Howarth) involved in a confrontation, and Molly Lansing-Davis (Kristen Vaganos) has a hard time coming to terms with a situation.
General Hospital Spoilers: Catching Up
Anna catches up with Sonny Corinthos (Maurice Benard) about the Charlotte Cassadine (Scarlett Fernandez) situation and talks about Valentin Cassadine's (James Patrick Stuart) silence.
Anna tells Sonny that she thinks Valentin's keeping silent about what he knew about Charlotte has destroyed their relationship.
Anna may understand a father wanting to protect his daughter, but did he really think Anna would sic the authorities on the troubled teen?
Besides, there is much more at play with Charlotte's bizarre behavior than just fifteen year old hormones. Anna isn't in the loop about the tarot cards and Victor Cassadine's (Charles Shaughnessy) letter found in Charlotte's room.
GH Spoilers: Brainstorm
Meanwhile, at Dante Falconeri (Dominic Zamprogna) and Sam McCall's (Kelly Monaco) place, they've been brainstorming about the Charlotte situation.
They were both intrigued by Danny Morgan's (Asher Antonyzyn) tale of Charlotte having learned how to read tarot cards while in boarding school in Europe.
Sam is likely thinking the tarot cards may have been used in a brainwashing of Charlotte, to be triggered after and if Victor Cassadine (Charles Shaughnessy) died. Dante tells Sam he thinks she might be onto something.
General Hospital Spoilers: Confrontation
It's obvious that Austin is in the midst of a confrontation as he appears to be somewhere possibly in the Metro Court, judging from the background.
He tells someone rather loudly, that he's not going to stand there and deny that! It's possible the person he's in the argument with is Ava Jerome (Maura West) who hasn't been returning his texts and calls lately.
She had found out earlier from Sonny that Austin knew that Nikolas Cassadine (Adam Huss) was alive and he is working for Cyrus Renault (Jeff Kober) with his cousin. Sonny had proof to provide.
GH Spoilers: Help, He Needs Somebody's Help!
Once again, Adam Wright (Joshua Benard) is at Josslyn Jacks' (Eden McCoy) door asking for help, as Dex Heller (Evan Hofer) stands there with her.
Adam says she has helped him in a lot of ways that she doesn't even know. Dex will pick up on some vibes from Adam that he's very uncomfortable with and will caution Josslyn. She shouldn't get too close to this kid and too involved with him and his troubles.
General Hospital Spoilers: Coming To Terms
Molly is blindsided and having problems coming to terms with the devastating news she's just received.
Andrea Gates, (Lily Anne Harrison) their surrogate had hunted down TJ Ashford (Tajh Bellow) at the hospital and told him she'd miscarried their baby.
A devastated TJ had talked to Portia Robinson (Brook Kerr) about what happened, then called Molly at work to come home right away.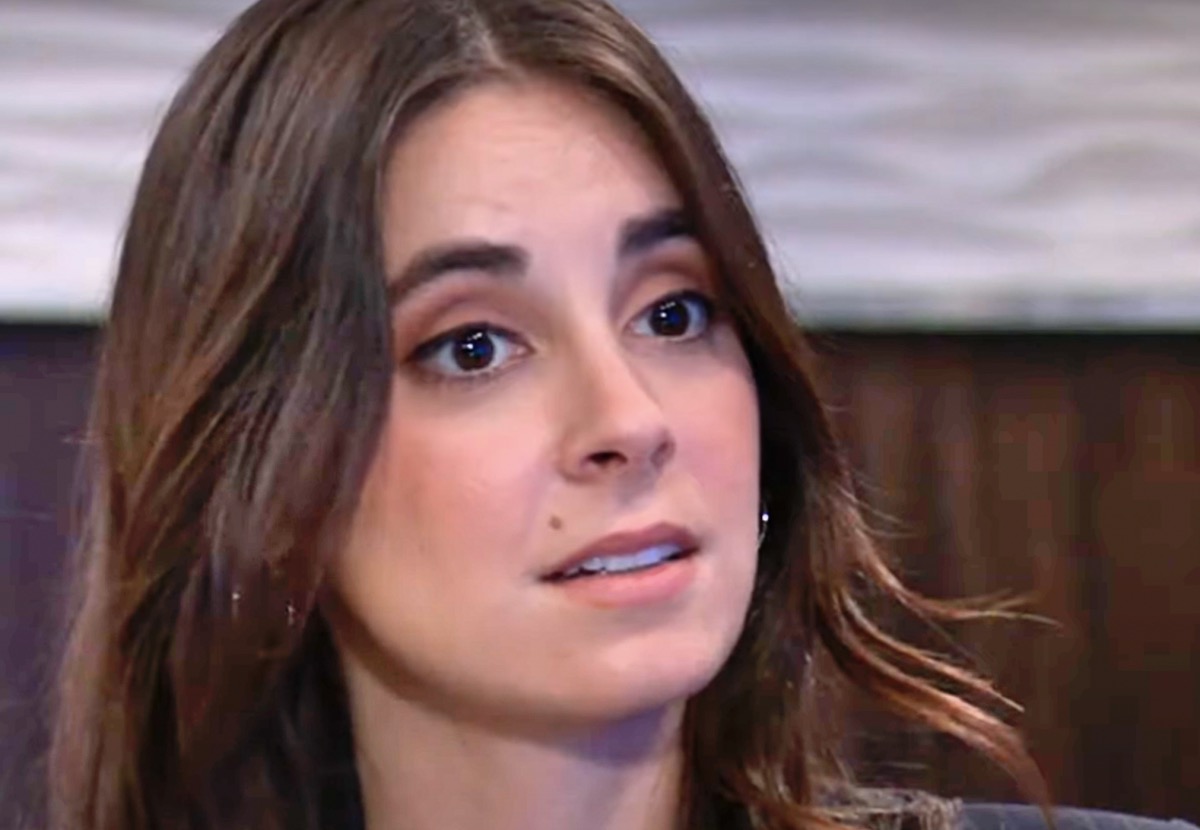 Alexis Davis (Nancy Lee Grahn) shows up with Molly's tablet left on a table in the Metro Court. She can tell there's something wrong with her daughter and Molly says she can't get it over with.
GH Spoilers: Afraid To Move Forward
Meanwhile, at the Home and Heart set, Sasha Gilmore (Sofia Mattsson) is obviously afraid to move forward with a romantic relationship.
She told Maxie Jones (Kirsten Storms) she can't work with Cody Bell (Josh Kelly) because she has feelings for him.
She tells Cody she can't make that mistake again, and it sounds like she's afraid to love because she might lose her object of affection again. Cody will come clean about something, and it's probably that he has feelings for her too.
General Hospital Spoilers: Ava Jerome Lashes Out
Meanwhile, Ava lashes out, likely at Austin, as she screams "why didn't you tell me?"! She'd been blackmailed over Nikolas' body by Mason Gatlin (Nathanyael Grey) for several months.
No one can blame Ava for being furious at Austin for holding such an important fact back and deceiving her.
All those months she was afraid someone would find out she'd killed Nikolas when he wasn't dead at all! And, when Ava asked Austin if he knew about Nikolas being alive a few days ago, he lied-obviously someone has told her he did know!
Be sure to catch up on everything happening with GH right now. Come back here often for General Hospital spoilers, news, and updates.