Days of Our Lives Fans Have A Problem With Holly Smoking A Joint On The Show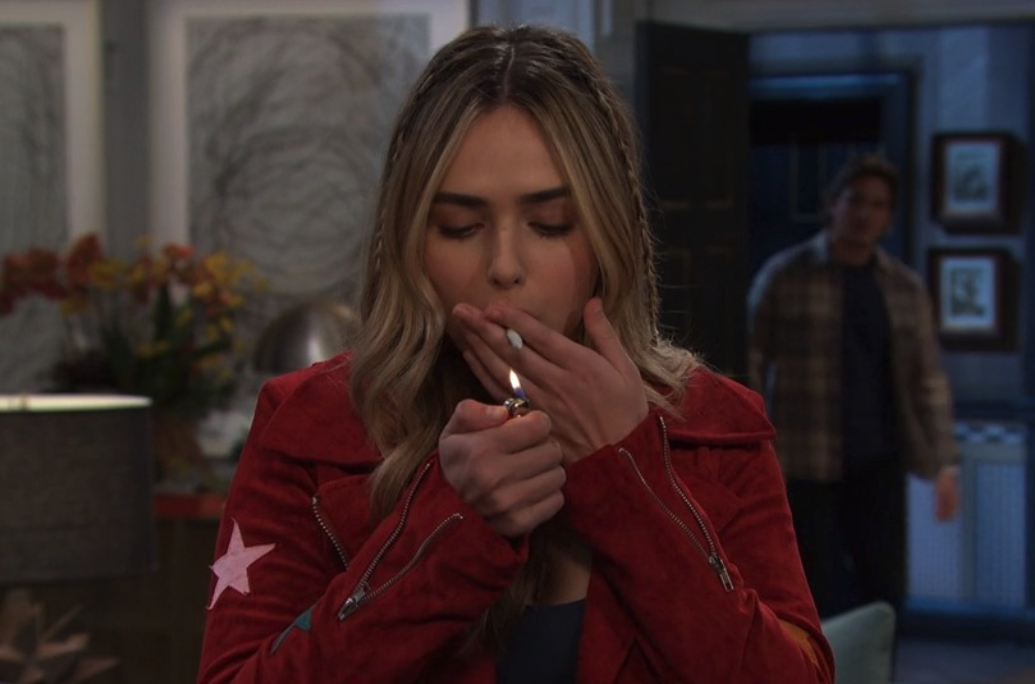 Days of Our Lives fans have a problem with Holly Jonas smoking a joint on the show. And it's not just the drug use that they are bothered about, but the fact that she's doing it so openly as a teen! Keep reading below for everything you need to know.
Days of Our Lives Fans Have A Problem With Holly Smoking A Joint On The Show
As many fans know, Holly's parents are Daniel Jonas, who is presumed to be dead, and Nicole Walker. Eric Brady is her stepfather.
And now that she's been SORAS'd as a teen, she's getting in all sorts of trouble when she should actually be by her mother's side, especially now that her baby is missing.
But instead, she's doing drugs in the wide open and Days of Our Lives fans certainly do have a problem with it. Couldn't she be doing better things than smoking a blunt?
It goes without saying that a lot of Days of Our Lives fans sure did have a lot to say about the matter on social media. Some took to Twitter to leave comments such as, "Everything else goes on in that living room and nobody seems to notice. Of course Johnny walked in on this, but not the guns being pulled and children being kidnapped and lead upstairs to the attic," along with, "A joint is so 1995 lol. This show is sooooo dated."
Days of Our Lives Spoilers: Holly Is A Rebel Teen
And then there was this comment as well: "She should have gone outside or at least opened the window and checked if Stefan, Johnny, Kristen, Rachel were in the house, teenagers and their brains are not compatible."
Others just pointed out that Holly is just being a typical teenager and like most teens these days, is not worried about consequences and that's why she smoked her joint in the middle of a living room.
Nicole Walker sure does have her hands full, right? Now, as far as what will happen next, remains to be seen. Days of Our Lives fans will just have to tune in to find out!
Tell us, what do you think of this story? Drop us a line in our comments section below with your thoughts.
Also, don't forget to come back right here for all the latest news and gossip about all of your favorite British royals, Hollywood actors, and reality television stars. We've got you covered.