The Bold And The Beautiful Spoilers: Thomas Struggles To Make Sense Of Eric's Impending Death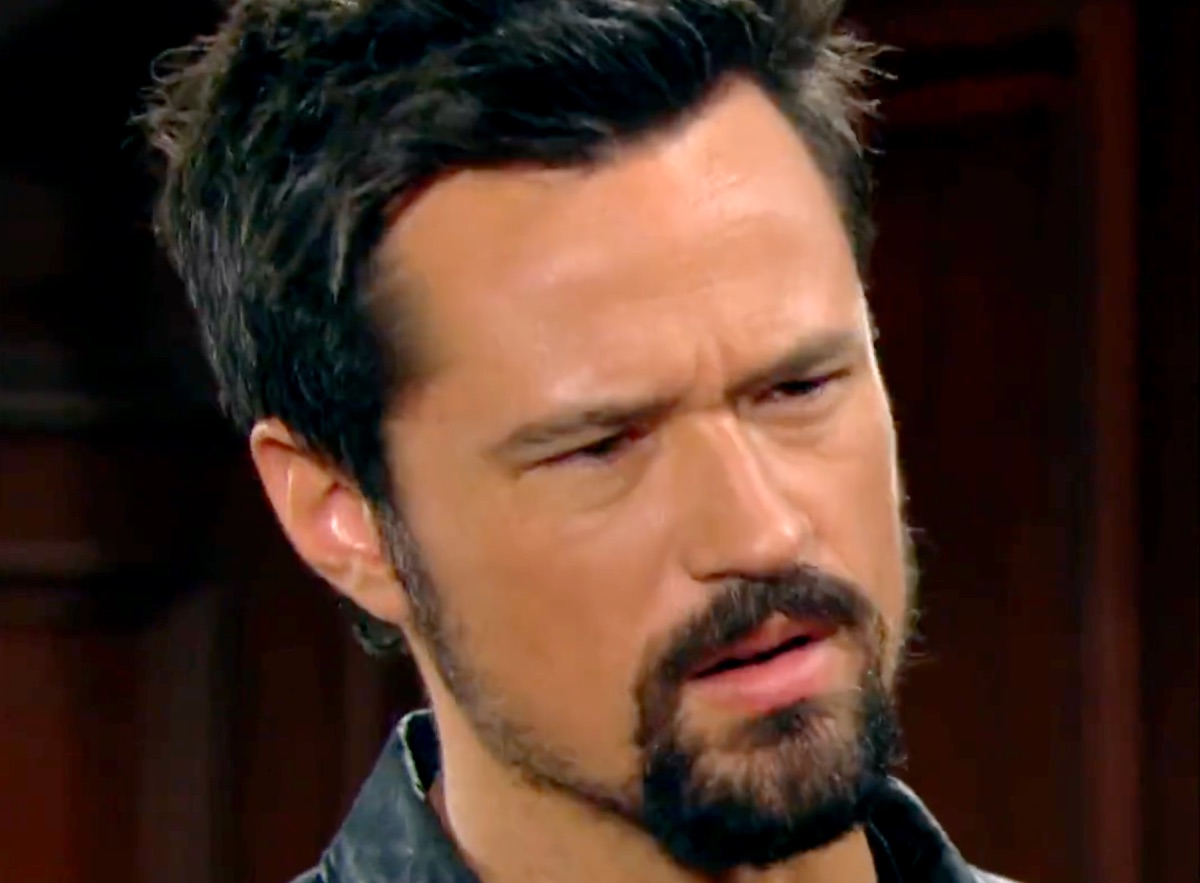 The Bold and The Beautiful spoilers and updates tease Thomas Forrester (Matthew Atkinson) will struggle to make sense of Eric Forrester's (John McCook) impending death.
He and his sister Steffy Forrester-Finnegan (Jacqueline MacInnes Wood) are told at the same time by Ridge Forrester (Thorsten Kaye) and they're both blindsided and shocked.
The Bold And The Beautiful Spoilers: Why?
Thomas, in shock, has one question-why; of course he realizes no one lives forever, but why does his grandfather, who is such a force, suddenly have a few months to live?
Steffy starts to cry at the news and Thomas struggles with the reality, although it certainly explains why Eric was calling this couture line his "grand finale".
Ridge stresses that Eric doesn't know that they know-he wanted it kept secret because he didn't want any pity.
Also to be kept secret from Eric, is that Ridge really won the showdown but he gave it to his dad out of respect, and also out of grief.
He had just learned the terrible news himself, with RJ Forrester (Joshua Hoffman) having not been able to hold it in any longer-telling Ridge and Brooke Logan (Katherine Kelly Lang).
B & B Spoilers: Thomas Forrester Understands
Thomas does understand late diagnoses and confusing ones, because when he had that brain aneurysm he ignored the symptoms.
He too, could have died if Hope Logan (Annika Noelle) hadn't found him and gotten him to the hospital. Luckily, it wasn't too late and Dr. John "Finn" Finnegan (Tanner Novlan) was able to diagnose and operate quickly.
But understanding that Eric, too, may have ignored symptoms and pushed onward doesn't help the grief and pain-it's unknown if he'd been diagnosed earlier it would have made any difference.
The Bold And The Beautiful Spoilers: End Of An Era
It truly will be the end of an era when the Forrester patriarch does die-and Thomas will continue to struggle with the thought of losing him, as all the Forresters will.
Ridge doesn't get tears in his eyes often, but he did when he told Steffy and Thomas their grandfather is dying, and they wonder how they'll tell their kids.
Eventually, they will have to know, or they'll be faced with sudden grief and loss they aren't expecting and may not be prepared to deal with.
Thomas and Douglas Forrester (Henry Joseph Samiri) spent quite a bit of time at the Forrester mansion when they lived there, and Douglas got close to Eric. Thomas isn't sure how he will explain what's happening.
Be sure to catch up on everything happening with B & B right now. Come back here often for The Bold and The Beautiful spoilers, news, and updates.