British Royal News: Bethenny Frankel Calls Meghan Markle A Horrible Businesswoman And Strategist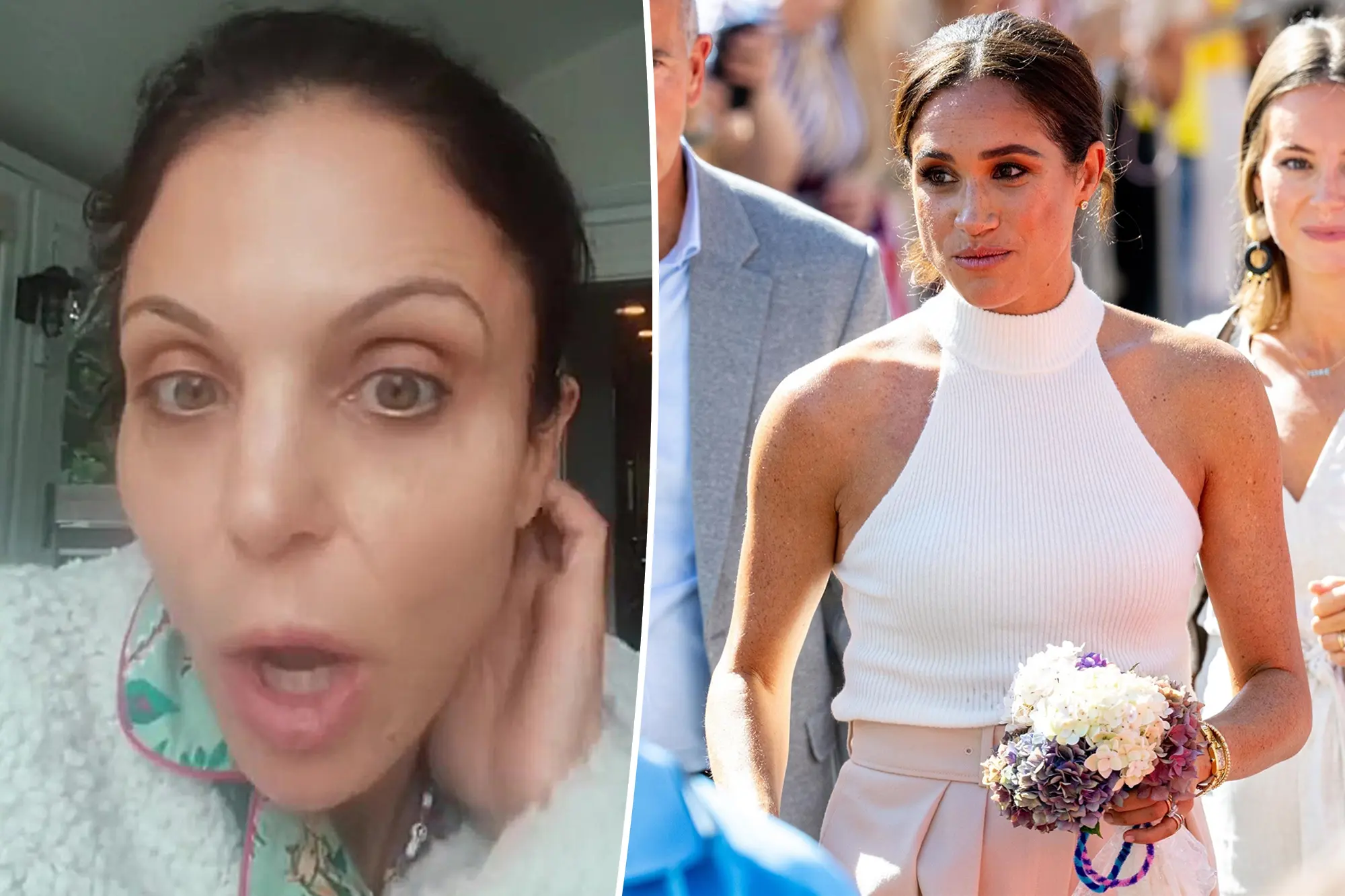 She's certainly not holding back. British Royal News says that Bethenny Frankel certainly has some choice words for Meghan Markle. The reality star went on the record to call the Duchess of Sussex both a horrible strategist and businesswoman who has been doing nothing more than "f***ing up" her life after both she and Prince Harry decided to pull the plug on their working relationship with the royal family. Here's what you need to know.
British Royal News: Bethenny Frankel Calls Meghan Markle A Horrible Businesswoman And Strategist
Bethenny took to her TikTok account to put the royal on blast. "She is a terrible, terrible businessperson, strategist — she's playing checkers, not chess — because she is overplaying her hand, and she is painting herself into a corner, becoming a woman without a country,"  the former "Real Housewives" star explained.
And while Bethenny thinks that Meghan managed to get out of a "terrible situation" in the UK, she hasn't been doing herself any favors since then. "I remember talking about this before the Oprah interview and getting death threats and losing major deals and having many A-list people text me saying that they agree with me secretly," Frankel said, "but then friends of hers text me, 'Please take down what you said.'"
British Royal News: What's Next For Meghan Markle?
Of course, many critics have weighed in on the matter. Some have commented on social media with, "Bethenny has always given off such horrible energy. I don't even need to say why – it's incredibly clear. She just isn't a good a person. I think Meghan represents another way of being for her and that is somewhat triggering. She sees a woman who is truly kind, resilient, beautiful, hard-working, and interesting. Meghan has confidence but isn't arrogant (a foreign concept for Bethenny)," along with, "She's jealous of Meghan because Archetypes and Archewell are infinitely more successful and impactful than anything Bethenny has ever done. Her podcast is low on the charts and her "charity" has always seemed really sketchy to me (handing out pre-paid cash cards in places where the power grid has been knocked out seems… off)."
Another fan said, "We now see Bethanny becoming like Piers. No one really talks about her unless she's being an asshole and now she's found a way to keep her name in the press. She tried dissing the Kardashians about how they promote unhealthy standards. This from a woman who's entire brand is Skinny girl. She is dreadful, disgusting, hateful and jealous. She will never be on Meghan's level and she hates that."
In the meantime, let us know what you think with your thoughts in our comments section again. Be sure to catch up with everything on the British Royal Family right now. Come back here often for the British Royal Family news and updates.