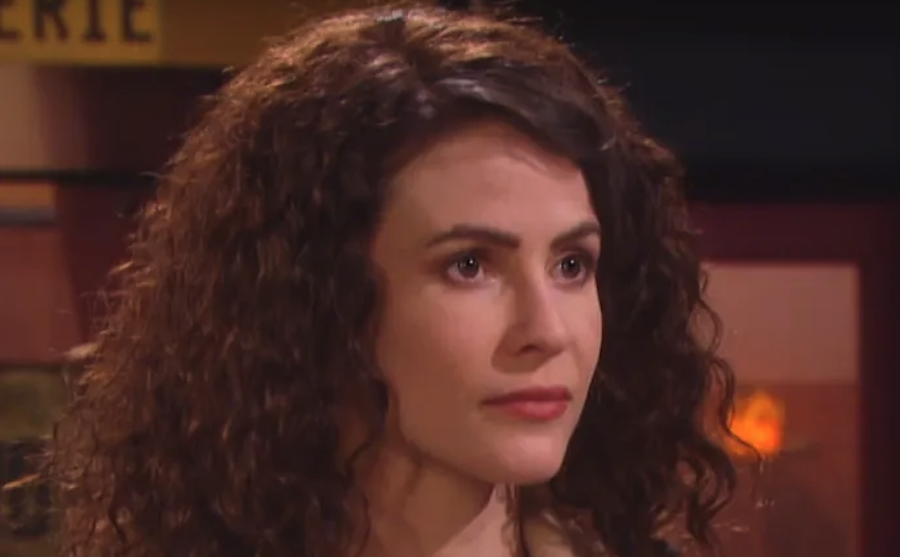 Days of Our Lives spoilers say that Sarah Horton (Linsey Godfrey) might have a case of the mistaken identity but it looks like fans aren't complaining about it at all! Here's what you need to know.
Days Of Our Lives Spoilers: Is Renee DuMonde Here To Stay?
DOOL spoilers say that Sarah surprises everyone by declaring her love for Tony DiMera and announcing that her name is Renee DuMonde. And that's because she really thinks she is the fictional character after having read her book!
Needless to say, it didn't take long for Days of Our Lives fans to respond to this storyline on social media. Many of them wrote, "Oh my gosh: Renée DuMonde! I wonder if Sarah thinks she's in love with Tony and will go after Anna again. It will be great if Tony and Anna get an actual meaty storyline. That may also give Eli a broader story, too, given that Renée was married to David Banning at one point, although obviously Eli was born after Valerie left Salem back then so I don't think she would count as his step-mom. I assume Sarah is thinking she is Renée at the age she wrote the diary," along with, "Love this twist!! Wouldn't mind seeing her as "Renée" For a little while. That will give her a chance to really tap into some good material. This could get interesting. Weren't Tony and Renée a thing and she hated Anna. Wonder if thats why Tony and Anna have made another appearance this should be really good. One thing I love about Ron you can tell he loves soaps and knows the history of the show. Some say he recycles, but I think he pays tribute to classic storylines."
Days Of Our Lives Spoilers: What's Next For Sarah Horton?
Another fan wrote, "It might seem odd but I actually became a fan of Renée DuMonde without having ever seen the character on screen. One of my favorite soap villains in daytime history is Alex Marshall. Quinn Redeker was/is an acting genius! I also really liked him as Rex Sterling on Y&R. Mr. Redeker is still very much alive, by the way. He's in his mid-80s. Anyway, I became very interested in Alex's past after I first saw him on screen and began doing informal research. That's how I learned about Renée and became a fan."
Of course, fans will have to tune in for all of the latest action! In the meantime, let us know what you think by leaving us a line with your thoughts in our comments section below. Days of Our Lives airs weekdays on the NBC network. Check your local listings for times.
Be sure to catch up with everything on DOOL right now. Come back here often for Days of Our Lives spoilers, news and updates.