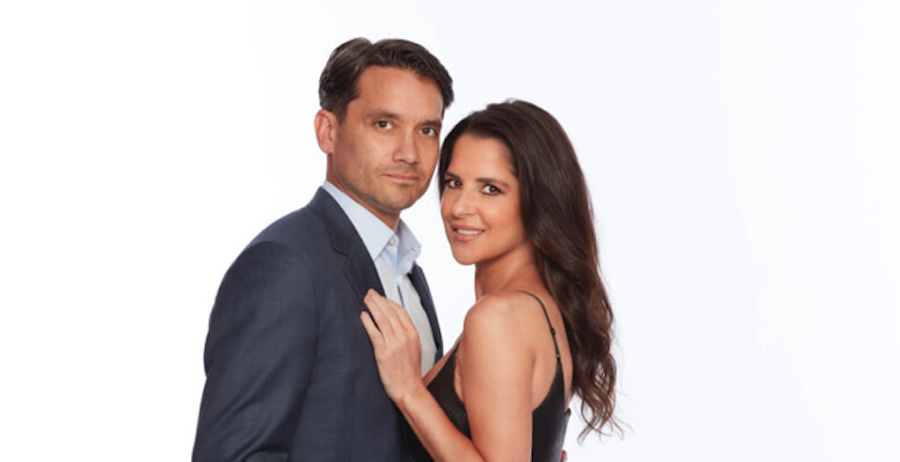 General Hospital spoilers say that a lot of fans can't make up their minds when it comes to Sam McCall (Kelly Monaco) and Dante Falconeri (Dom Zamprogna). Now that Jason Morgan is out of the picture, as is Lulu Falconeri, it seems like Sam and Dante have no one else in this fictional town of Port Charles to count on other than themselves. But of course, many General Hospital fans and viewers sure do have a lot to say about the pairing, as not everyone thinks their chemistry works. This has prompted many to ask: are Sam and Dante a hot couple, or are they not? Here's what you need to know!
General Hospital POLL: Are Sam And Dante A HOT Couple?
Many General Hospital fans have taken to their social media accounts to weigh in on the matter. Some comments have included, "I don't like Dante and Sam together. They don't look comfortable together- just don't have chemistry.  As soon as Lulu was written out of the story – he hooked up with Sam and has forgotten all about Lulu," along with, "They're beyond awkward, because they have barely given each other the time of day for years. lol  This was so random and unnecessary.  They pulled out of thin air, because FV didn't know what else to do."
Another critic put it this way: "Dominic deserves a much better storyline than this.  He's such a good actor.  The whole Dante/Sam pairing is laughable, it literally came out of thin air.  So random, forced and unnecessary.  Peter should have stayed dead.    FV's obsession with him is bizarre.  The only reason they're keeping him around this long is because he's dating LW.  I'm so glad I don't watch this show anymore and haven't in several years.  GH is a joke and has been ever since FV took over.  He's ruined the legacy of this show with his dumb storylines."
General Hospital POLL: What's Next For Sam And Dante?
Now, as far as whether or not Dante and Sam will last or what's in store for them remains to be seen. But for now it seems like their relationship is keeping General Hospital fans on the edge of their seats, for better or for worse. And that's not such a bad thing, right?  Of course, fans will have to tune in for all of the action! Let us know what you think in your comments section below. Also, don't forget that General Hospital airs weekdays on the ABC network. Check your local listings for times.
Be sure to catch up with everything on GH right now. Come back here often for General Hospital spoilers, news and updates.