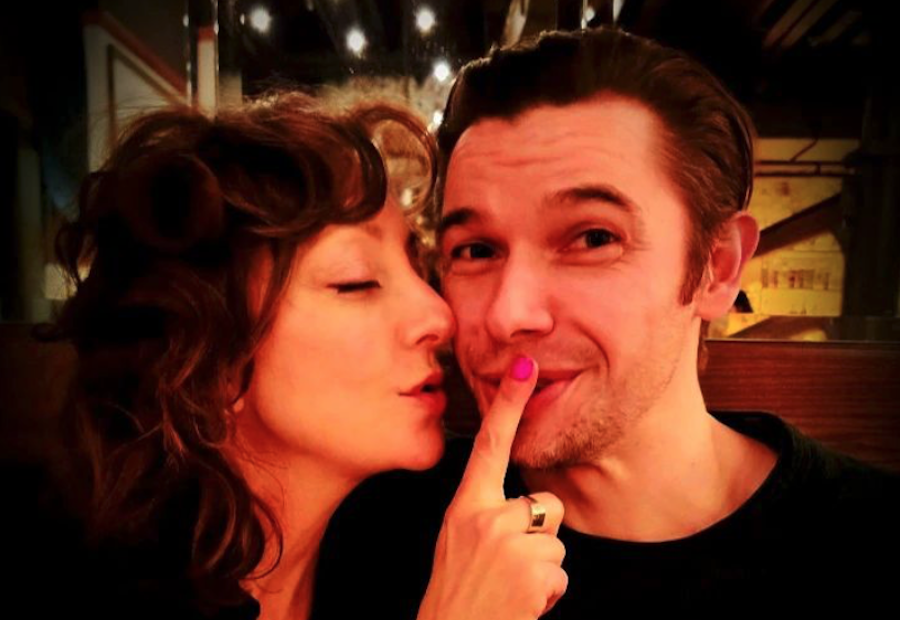 Days of Our Lives star Paul Telfer is certainly one of the hottest actors in the daytime television world. There are very few people out there who wouldn't say otherwise. But when it comes to his personal life and some of the things that fans don't get to see in front of the cameras, there's just so much to learn about him. Here's what you need to know.
Days of Our Lives: How Old Is Paul Telfer?
How old is Days of Our Lives star Paul Telfer? As of press time, he is 44 years old. The actor celebrated his birthday on October 30, 1979. In comparison, his Days of Our Lives co-star Linsey Godfrey is 35. Eric Martsold is 52 while Victoria Konefal, who hasn't been on the show in the past year, is just 27.
Back over the summer, Paul opened up about how much Xander has changed compared to his earlier years in Salem. He put it this way, "A lot and also not very much. He's changed a lot, but at the same time he's still that same insecure, ostracized, can't get out of his own way, own worst enemy. Over the years, he has shown a little bit of growth and has been through experiences that have expanded who he actually is and who he's capable of being, but he still tends to revert back to these core qualities of insecurity and being a self-sabotager in a lot of ways. I think it is time for the weight of the various relationships he's had and the experiences that he's had to finally shift him toward maturity. By the time all the stuff that I've shot recently airs, I do feel that the audience will be ready to receive a more considerate and mature Xander."
Days of Our Lives: What's Next For Xander?
What's more, the handsome actor said that he would like for his fans to understand that there are several different sides to his character, and not just the villain that they often get to see him as in some of the storylines. Paul also said that he definitely garners a lot of sympathy from his female fans and for several different reasons, too.
The actor put it this way, "Obviously, I try to play Xander as vulnerable and sensitive and not a complete monster. And I'm always looking for ways to give him little gestures and ways of glancing at people that communicate that he is actually quite sweet and does want good things for people, but he's just so in his own way. It always feels like a compliment when people like it, but at the same time I'm like, 'Oh my goodness… I really worry about what their husbands and brothers are like. I hope they are not like Xander.'"
Tell us, what do you think of this story? Drop us a line in our comments section below with your thoughts. Also, don't forget to come back right here for all the latest news and gossip about all of your favorite British royals, Hollywood actors, and reality television stars. We've got you covered.