General Hospital Spoilers UPDATE Thursday, October 26: Celebrations, Gratitude, Determination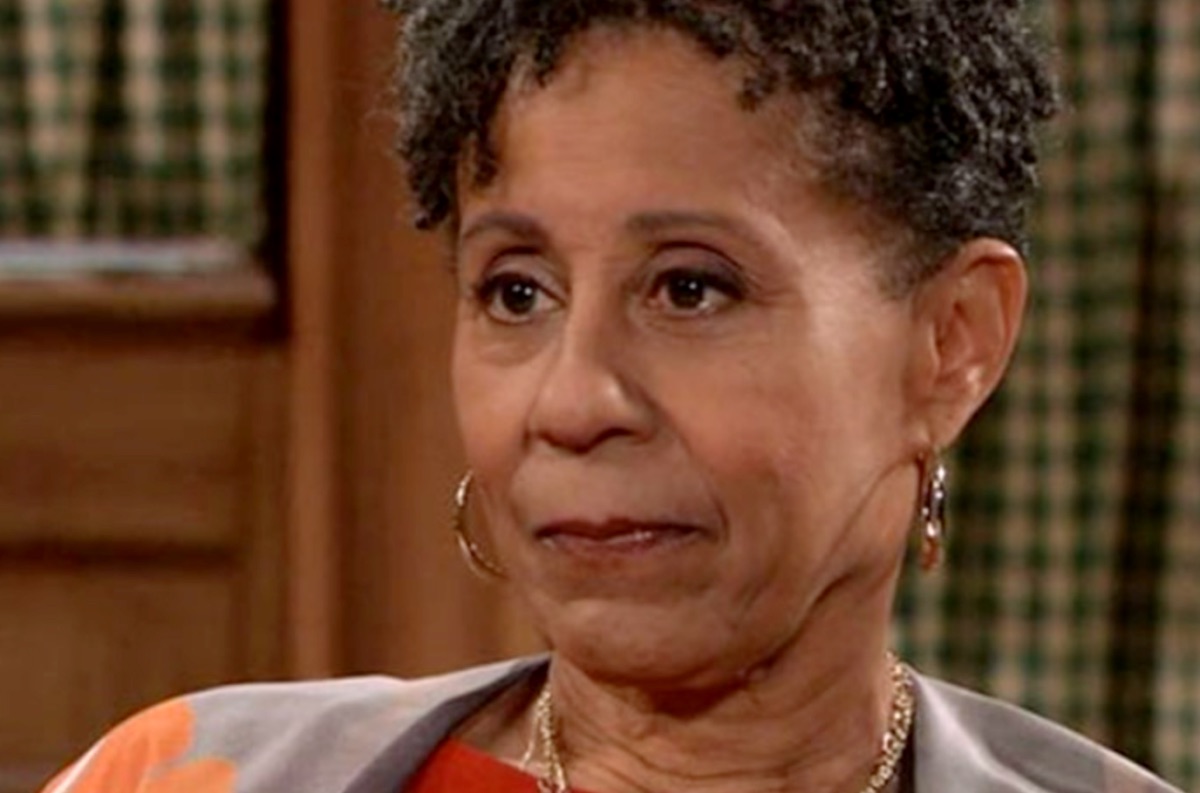 General Hospital spoilers and updates for Thursday, October 26 tease celebrations, gratitude and determinations. Stella Henry (Vernée Watson) finds cause to celebrate, Dante Falconeri (Dominic Zamprogna) expresses his gratitude and Carly Spencer (Laura Wright) is determined.
General Hospital Spoilers: Surprise Visit
At the Quartermaine stables, Cody Bell (Josh Kelly) gets a surprise visit from Sasha Gilmore (Sofia Mattsson) after Dante had tried to convince her to stay in town.
Dante wasn't sure he'd convinced her, but told her she had friends who loved her even if she didn't have family. She had planned to move to Austin, Texas to make a new start, but didn't have anyone there, citing all the heartache she'd experienced in Port Charles as a reason.
It sounds like he possibly did convince her to stay, and she may be talking about friendship as Cody tells her to put him on the top of that list. As he does, they look into each other's eyes and he holds her hands.
GH Spoilers: Celebrations
At the hospital, Stella finds cause for celebration as she congratulates Jordan Ashford (Tanisha Harper) on something Jordan's told her.
There are a couple of things that could have prompted this reaction, one, possibly finding out TJ Ashford (Tajh Bellow) and Molly Lansing-Davis' (Kristen Vaganos) surrogate is pregnant.
Jordan could also be returning to her job of Port Charles Police Commissioner now that Laura Collins (Genie Francis) has returned from Europe.
Stella is excited and happy at Jordan's news, and goodness knows the Ashfords could use some good news!
General Hospital Spoilers: No Hesitation
At the Ashford-Robinson house, Cyrus Renault (Jeff Kober) is the topic of conversation as Curtis Ashford (Donnell Turner) is livid, likely over Renault's release.
Portia Robinson (Brook Kerr) sounds like she's bought a gun for protection when she tells Curtis she's not going to hesitate to take the first shot!
Curtis would be livid over first, needing protection from Cyrus, and second, that she has to protect herself; just because he's in a wheelchair doesn't mean he can't handle a gun.
He would make sure Portia learns how to handle a gun safely and correctly before he'd allow it. But he'd rather that kind of protection wasn't needed in the first place!
GH Spoilers: Gratitude
Elsewhere, Dante expresses gratitude to his father, as he tells Sonny Corinthos (Maurice Benard) if it wasn't for him, he doesn't know that he'd be standing there right now.
It was Sonny, along with Robert Scorpio's (Tristan Rogers) help who went and rescued Dante from that mission for the WSB in Turkey a few years back.
That was a far cry from Dante's first encounter with Sonny when he first came to Port Charles undercover, as Dominic Pirelli, sent to investigate Sonny.
Father and son didn't know they were father and son until Sonny shot him in front of Olivia Quartermaine (Lisa LoCicero) who shouted Sonny shot his own son!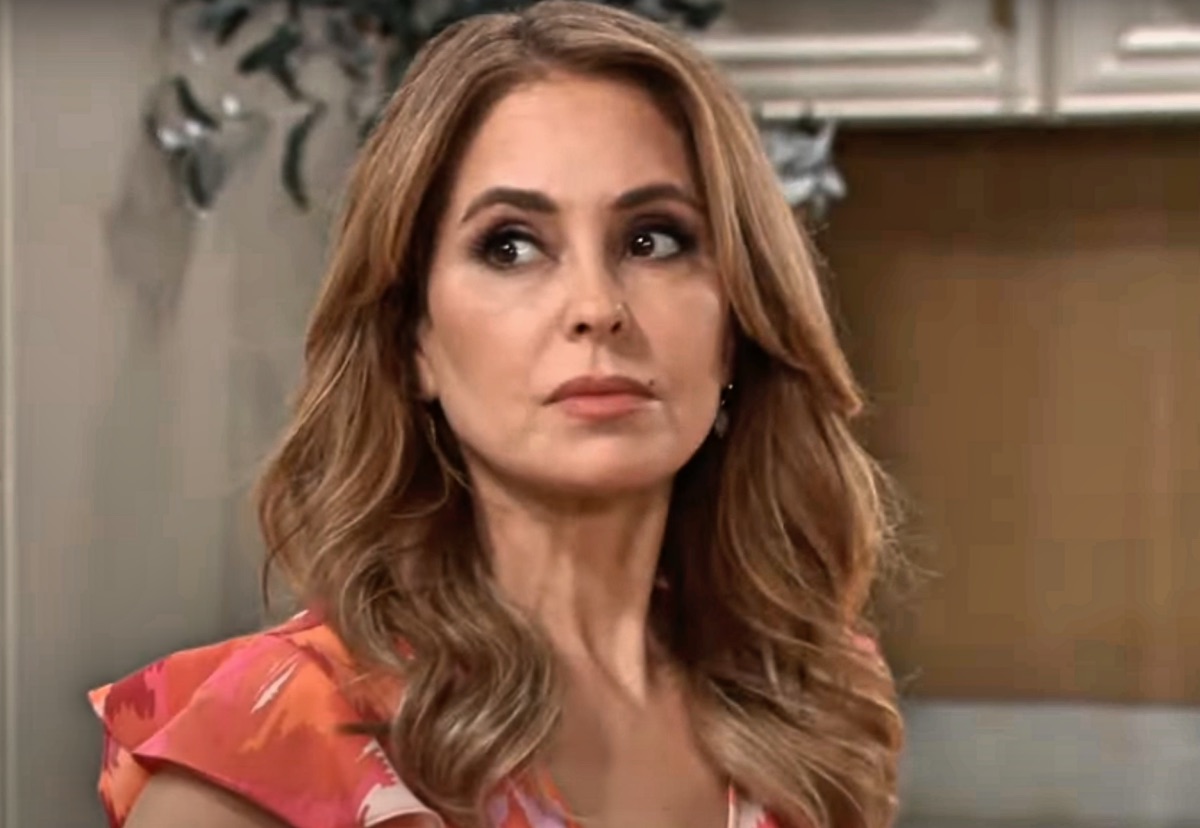 General Hospital Spoilers: Determination
Elsewhere, Carly is determined, as she tells someone she's not going to stop until she finds out who blew the whistle on her and Drew Cain (Cameron Mathison)!
She doesn't know she wouldn't have to look any further than her own son, Michael Corinthos (Chad Duell) to find that answer. For now, she doesn't know that Michael knows who the whistleblower was and he's keeping it between himself and Nina Reeves Corinthos (Cynthia Watros) for leverage over Nina.
Drew was returned to Pentonville Prison but for now he's in solitary and can't have any visitors. It may be for his own protection, but she wants him out of there and now!
GH Spoilers: Leverage
Meanwhile, Michael is still in Nina's office, after Willow Corinthos (Katelyn MacMullen) unexpectedly dropped in. She'd just come from catching up with Liesl Obrecht (Kathleen Gati) who was a bit upset she didn't know Nina had married Sonny.
But she and Willow discussed plans for the three of them to go to the spa that Liesl had been at all this time, so that's probably why she dropped by.
But that's something Michael will probably not allow, because he'll tell Sonny about Nina blowing the whistle and Willow as well if Nina doesn't obey him. He asks Nina, so does she want to tell Willow, or should he?
Be sure to catch up on everything happening with GH right now. Come back here often for General Hospital spoilers, news, and updates.