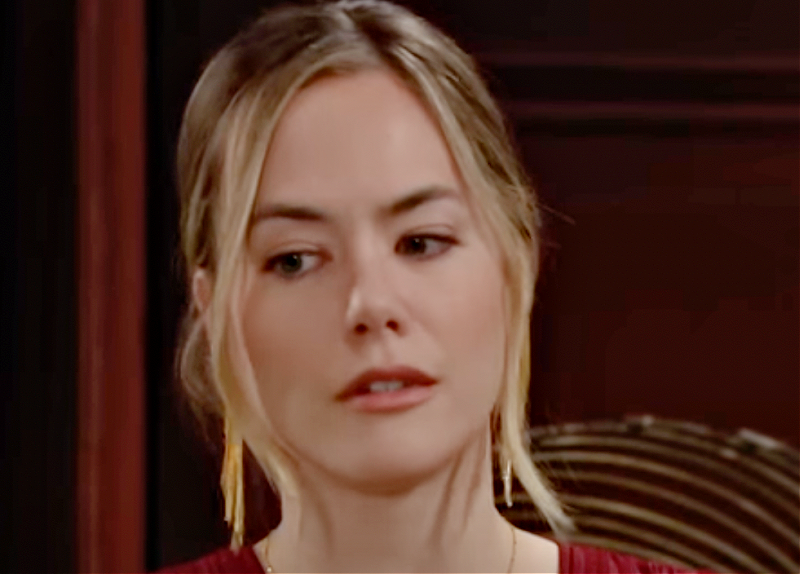 The Bold and the Beautiful spoilers say that a lot of fans can't help but say the same thing these days: Liam and Hope are a complete snoozefest! That, and no one seems to care which direction their marriage is headed in. Here's what you need to know.
The Bold and the Beautiful POLL: Are Liam And Hope A Snoozefest?
For those who have been keeping up with the latest B&B episodes, they'll know that Hope and Liam's marriage is on thin ice right now as she's been spending more time with Thomas Forrester for professional reasons. And of course, Liam is none too pleased about this! But as we've seen all of this play out before in the past, many viewers are asking: does it even matter anymore?
Needless to say, many The Bold and the Beautiful fans sure do have a lot to say about the matter on social media. Some have even commented with, "Wash. Rinse. Repeat. Liam and Hope are a snooze fest!!! This show is ridiculous. I don't watch but I still read these recaps. I'm not worried though, it took years to break free from GH," along with, "Hope has to be the most HOPELESS character ever created. She is talking to Liam as if he works for her. She is just downright SELFISH and it would have been great if Liam went and got Beth and said 'Well, you forgot you had another child to be concerned for so I am going to take Beth and go to Wyatt's for a few days.'"
The Bold and the Beautiful News: What's Next For Liam And Hope?
Another critic wrote, "When Hope tries to question what's going on Liam turns to her and angrily states that THOMAS CAN GO TO THERAPY FOR DECADES BUT HE IS A MENACE AND HE WILL NEVER STOP.! And every time he grovels you will pathetically accept because that is who you are. BUT I REMEMBER how you felt each and every time he did something to you, Douglas, me, your mom. Anyone who goes against him."
With that said, it will be interesting to see if the writers of The Bold and the Beautiful take this love triangle in a different direction. One can only hope, right? Watch this space.
Of course, B&B fans will have to tune in each and every day for all of the latest drama! The Bold and the Beautiful fans, what do you think of this story? Go ahead and let us know what you think by adding some buzz in our comments section. Also, don't forget that The Bold and the Beautiful airs weekdays on CBS. You'll need to check your local listings for times.