The Young and the Restless Star Eric Braeden And His Most Important Role Yet!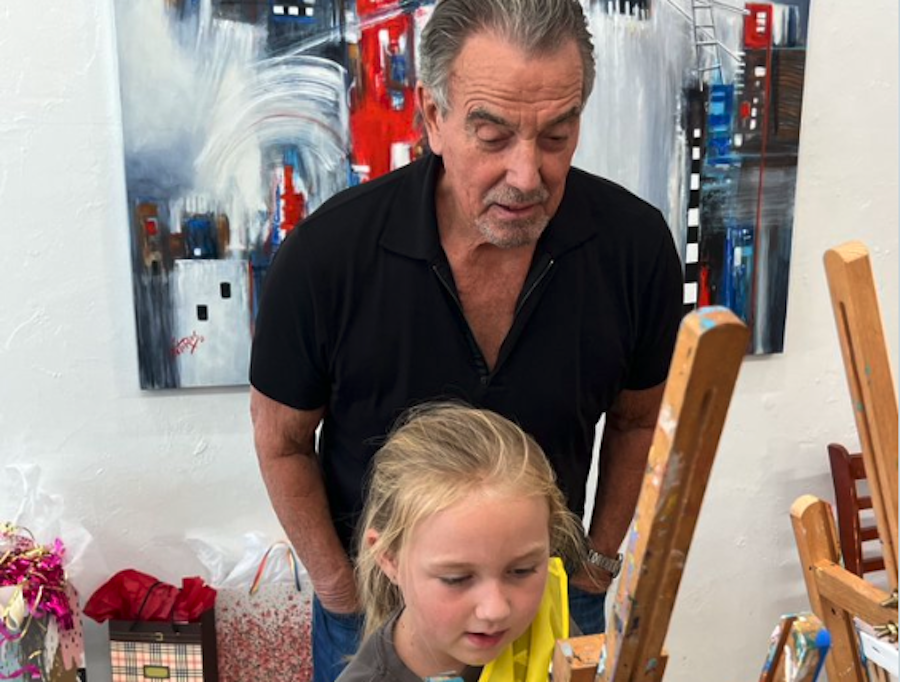 The Young and the Restless star Eric Braeden (Victor Newman) has had a lot of roles in his life, but if there's one role that he cherishes the most, it's that as a proud grandfather. And let's just say that he does one hell of a job with it, too! The actor recently shared a photo of himself in complete grandfather mode and of course, his fans can't get enough of it! Keep reading below for everything you need to know.
The Young and the Restless Star Eric Braeden And His Most Important Role Yet!
Sharing a photo of himself behind his youngest granddaughter and the art that she was creating, Eric captioned it simply with, "With the youngest."
Clearly, Eric is a very proud grandfather and a family man who adores both his children and his grandchildren. That's why so many of his fans love him so much! Many of them commented on the photo with, "You are just glowing with pride, Mr. Braeden! I love seeing our youth painting! Young artists are the very best! Can you share the finished product??" along with, "I love you Mr. Braeden! I grew up watching you since I was 14 years old! You're a magnificent husband, father, grandfather, great-grandfather! Movies, as well as television's super icon."
Another fan wrote, "Nice to see you enjoying  time with your granddaughter. Some people  have a difficult  time understanding  that you're just a normal guy whose  job happens to be acting on a TV show. But being a grandfather has to be your best role yet!"
The Young and the Restless News: Eric Braden Is Nothing Like Victor Newman When It Comes To The Grandfather Role Thankfully
And there was also this comment: "She's getting so grown up! And you look every inch the proud Opa I know you are, Eric, you're beaming! Wonderful picture."
And while Victor Newman might not be spending this much time with his fictional grandchildren on the small screen, at least we know that Eric makes up for all of that off screen. He might look tough on the outside, but he's a huge softie from within!
In the meantime, let us know what you think by leaving us a line with your thoughts in our comments section below. The Young and the Restless airs weekdays on the CBS network. Check your local listings for times.