Days of Our Lives Spoilers: Here's What Fans Think Of Robert Scott Wilson's New Role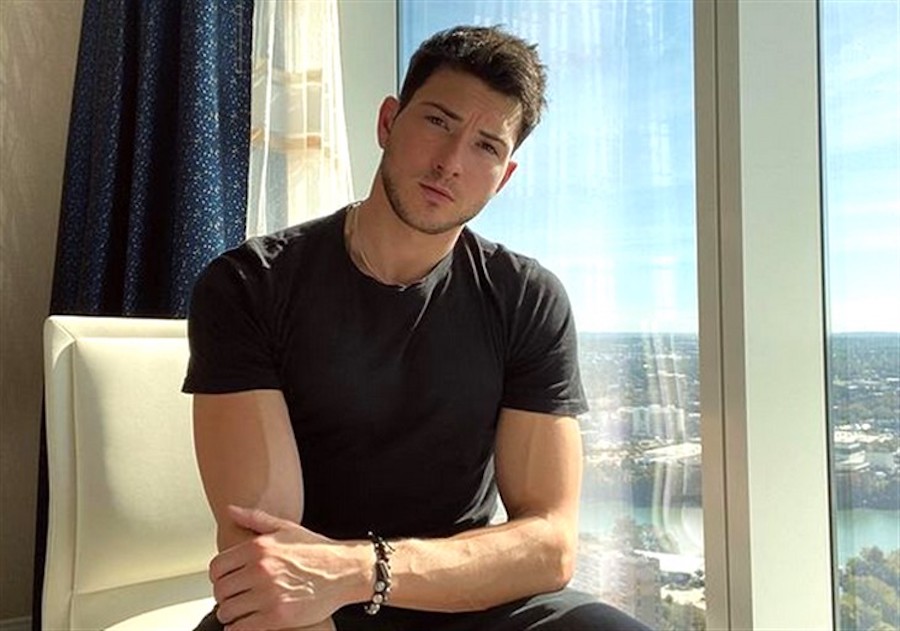 Days of Our Lives spoilers say that Robert Scott Wilson is returning to Salem very soon, but as a brand new character. While Ben Weston will be sailing around the world with Ciara Brady, RSW will be returning to the canvas as Alex Kiriakis. Here's what you need to know.
Days of Our Lives Spoilers: Here's What Fans Think Of Robert Scott Wilson's New Role
When asked about his character, Robert previewed, "Ultimately, just like everybody you end up finding one that changes your ways and Alex seemingly feels he's found the one to change his ways. Does she reciprocate that in the beginning? Probably not, she knows he's kind of an asshole. But that's going to be the story of him finding his humanity, finding his heart and changing his ways for the better for the romantic side of things."
Of course, it didn't take long at all for both Days of Our Lives fans and critics alike to weigh in on Robert's new role. Many of them wrote on social media, "Unlike some people, I love RSW. He's a very good actor, incredibly gorgeous and sexy and has always seemed very sweet and good natured. I'm looking forward to seeing him as a Kiriakus, Justin's son and Sonny's half brother. I'm also interested to see which female(s) with whom he'll be involved. He and VK were fire together–hope it's the same this time with whomever he's paired," along with, "I will say this… While, I happy a performer is working in this economy, and while am with a lot of people over the sentiments of Robert Scott Wilson being brought back in a new role. I am happy to see that characters who have committed sexual violence (GH's Franco) and serial killers have been removed from two soaps."
Days of Our Lives Spoilers: What's Next For RSW?
Another fan wrote, "Looking forward to it. Robert seems like a nice guy. I wish Alex were bi rather than straight so he could give his brother, Sonny, some competition. And I wonder if now Ron C regrets killing off Anjelica. Jane's retired and Morgan doesn't want anything long term. I don't know if Shelley's still acting, but I'd love to see Judith in a role she's more suited for."
Of course, Days of Our Lives fans will simply have to tune in each and every day to find out what will happen next! In the meantime, let us know what you think by leaving us a line with your thoughts in our comments section below. Days of Our Lives airs weekdays on the NBC network. Check your local listings for times.
Be sure to catch up with everything on DOOL right now. Come back here often for Days of Our Lives spoilers, news and updates.