Days of Our Lives Spoilers Monday, September 18: Alex And Brady Search, Stefan And Gabi Thrilled, Dimitri Confronted
Days Of Our Lives spoilers for Monday, September 18 indicate that Alex Kiriakis (Robert Scott Wilson) and Brady Black (Eric Martsolf) will search for answers.
Stefan Dimera (Brandon Barash and Gabi Dimera are thrilled with his prospects. Leo Stark (Greg Rikaart) confronts Dimitri Von Leuschner (Peter Porte) and more.
Days of our Lives Recap Highlights
Days of Our Lives Spoilers reveal that Alex and Brady hunt for the truth in Greece. Andrew Donovan (Colton Little) gave Alex a clue where to get some information about Victor Kiriakis' (the late John Aniston) trip to Greece. Brady and Alex have made their way to the bar to talk with their connection about Victor's visit.
Constantine (John Kapelos) couldn't give Andrew much useful information but Andrew believed he could help him and Brady with their search. Does Constantine know why Victor came to Greece? Could Constantine send Alex and Brady toward Victor's villa? Will Brady and Alex find the answers they are looking for while they are in Greece?
DOOL Spoilers: Stefan Dimera and Gabi Dimera Are Thrilled
Stefan and Gabi are thrilled by Stefan's prospects now that they believe they will get Megan Dimera (Miranda Wilson) and Dimitri's Dimera stock.
Unfortunately, things just may not go as easy as Gabi and Stefan believe.  After all, Gwen already knows about the affair so she could blow the whistle and kill this deal before Stefan gets started.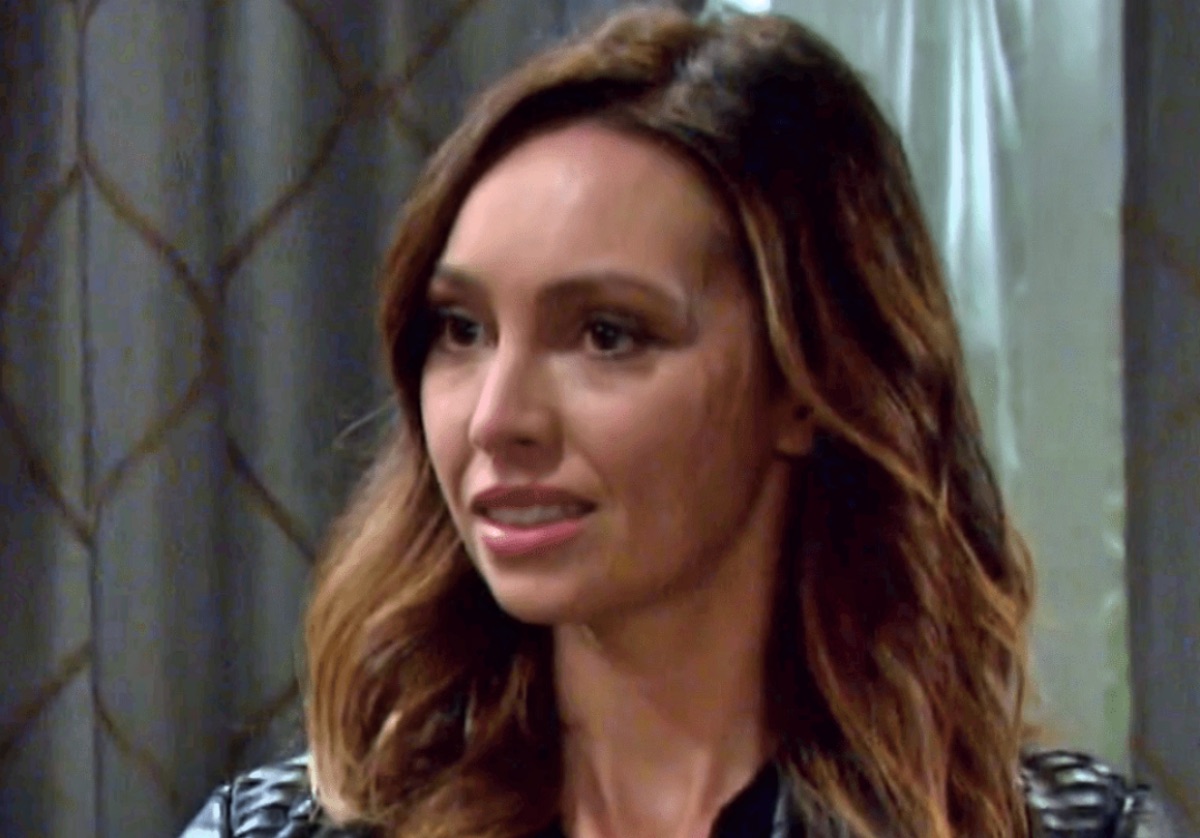 Stefan desperately wants control of Dimera like he had before EJ Dimera (Dan Feuerriegel) returned to Salem. However, Gwen VonLeuschner (Emily O'Brien) may take Dimitri for all he is worth before leaving him high and dry. Will Gwen take off with Dimitri's fortune? Could Gwen expose Dimera to the Von Leuschner attorney and the rest of the family causing him to be disinherited?
Days of Our Lives Spoilers: Leo Stark Calls Out Dimitri Von Leuschner
Leo confronts Dimitri after Gwen visits his hotel room. Gwen has been telling Leo all about her sexual encounters with Dimitri. Leo proceeds to rant about Dimitri cheating with his wife.
Does Leo want Dimitri to blow his marriage before he gets the rest of his money? Will Gwen drop a bomb on Leo and Dimitri and tell them she knows the truth?
Theresa bumps into a loved one who gives her some information that could help Theresa get back with Brady. Of course, this information could also score points with Alex too. Could Theresa find a clue to Brady's and Alex's quest? Will Theresa prove that it was right for her to tag along no matter what either of them think?
Be sure to catch up on everything happening with DOOL right now. Come back here often for Days Of Our Lives spoilers, news, and updates.