Days of Our Lives Spoilers: Deidre Hall Is Not Worried About DOOL's Move To Peacock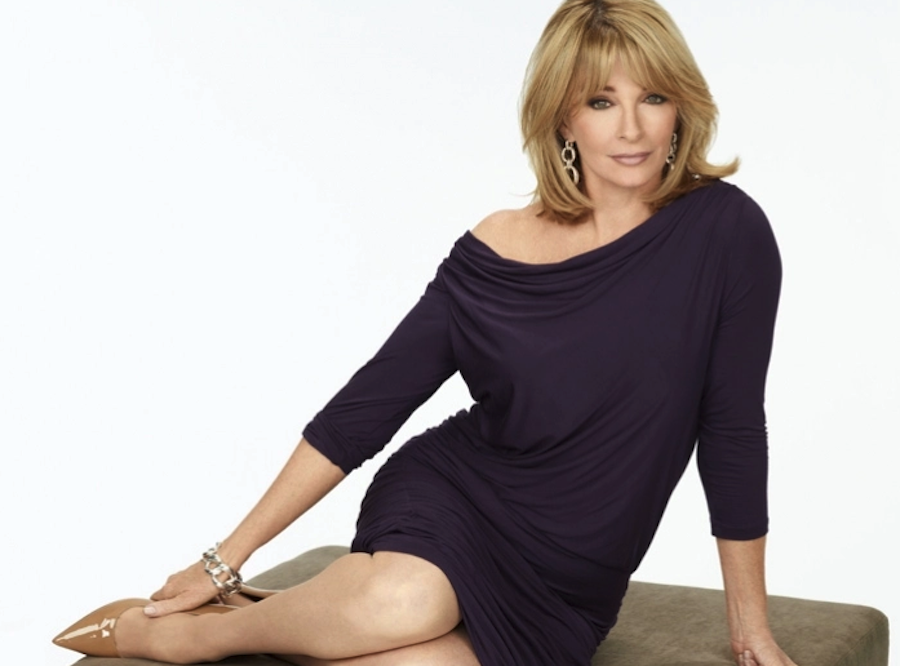 Days of Our Lives star Deidre Hall (Marlena Evans) says that there's no reason to be worried about the show's move to the Peacock streaming service. Even though it's been on the NBC network for over 50 years, the daytime television show is now moving completely online. Here's what you need to know.
Days of Our Lives Spoilers: Deidre Hall Is Not Worried About DOOL's Move To Peacock
Speaking to The TV Watercooler in a new interview, Deidre says that she's not worried at all about the soap's move to the online streaming service because she believes that they are in good hands. The daytime television legend put it this way, "I know we're in good hands. [They] make good, smart decisions. Corday and Sony have been doing this for 57 years. Years ago, when you were just a pup, there used to be notes from the network and somebody would be watching and say, 'Oh, you better button up or you better watch the way you say that!' But with my experience with streaming, we don't have any engagement with notes like that!"
Deidre also said that she's thrilled to be working with so many young talents on the show. She explained, "Daytime is famous for gorgeous people. Abigail Klein who plays Stephanie [who has since crossed over to the main show], and a young man named Remington Hoffman who plays Li Shin, are two of the most beautiful human beings that ever stepped on a sound stage! I was literally walking down the hall and they were separately walking the other way. I stopped in my tracks and asked, 'Who is that?' Oh my gosh! So, you've got more and more gorgeous, gorgeous people [on this show]."
Meanwhile, Peacock will lower the price of its Premium tier for new customers, from $4.99 to $1.99 per month, or for a year for $19.99.  That's such great news! Days of Our Lives is expected to make its debut on Peacock on September 12.
Days of Our Lives Spoilers: What's Next For DOOL?
As many fans probably already know, Days of Our Lives is the longest-running entertainment series that the broadcast has ever aired. While DOOL is the least watched out of the four main soaps that are still on the air, it pulls in an estimated 1.7 million viewers per day. In comparison, The Young and the Restless over at CBS sees about 3.47 million viewers on any given day.
In the meantime, let us know what you think by leaving us a line with your thoughts in our comments section below. Days of Our Lives airs weekdays on the NBC network. Check your local listings for times.
Be sure to catch up with everything on DOOL right now. Come back here often for Days of Our Lives spoilers, news and updates.