General Hospital Spoilers UPDATE Monday, March 20: Failed Missions, Desperate Requests, Harebrained Schemes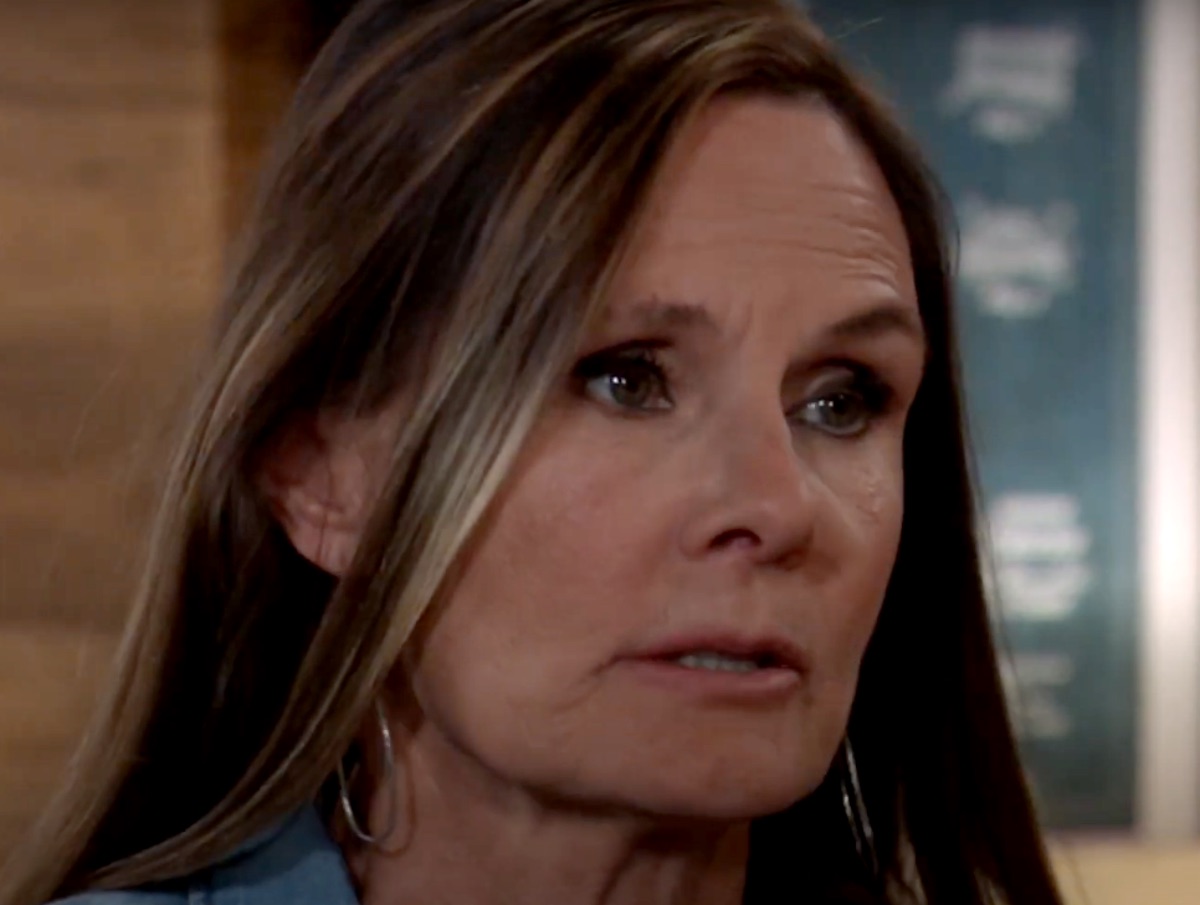 General Hospital spoilers and updates for Monday, March 20 tease failed missions, desperate requests and harebrained schemes! Anna Devane's (Finola Hughes) yelled at over a failed mission, Spencer Cassadine's (Nicholas Alexander Chavez) makes a desperate request and Lucy Coe (Lynn Herring) pulls off a harebrained scheme.
General Hospital Spoilers: Failed Mission
It looks like there's some trouble in paradise for 'Vanna' as Valentin Cassadine (James Patrick Stuart) loses it at Anna! He yells at her, accusing her of screwing up and not being able to own up to it. More than likely, this is about Lucy's harebrained scheme because she's missing and Anna apparently wasn't watching her closely enough.
Lucy's been frantic to leave the safe house and commandeer the Nurses' Ball after being warned of extreme danger. But as Valentin told Laura Collins (Genie Francis) when she came over with a letter for Lucy, Lucy's a lot!
GH Spoilers: Desperate Request
Meanwhile, Spencer's at the Metro Court bar making a desperate request – he tells someone, possibly Victor Cassadine (Charles Shaughnessy) who was just there drinking what he needs. Spencer tells him his little brother is in danger and he needs his help to save him, assuming a way to get into Spring Ridge and snatch him! Spencer would do just about anything to get Ace Prince-Cassadine (Joey and Jay Clay) away from Spring Ridge and Esmé Prince (Avery Kristen Pohl). He obviously hasn't been updated yet about the meeting between Diane Miller (Carolyn Hennesy) and Robert Scorpio (Tristan Rogers). Robert's working on delaying the charges and getting Esmé and son released but kept an eye on.
General Hospital Spoilers: Danger, Dex Heller, Danger
Josslyn Jacks (Eden McCoy) and Dex Heller (Evan Hofer) are still at Dex's apartment, talking over the aftermath of the warehouse ambush and the sniper attack. Joss wasn't happy that Dex seemed impressed that Sonny Corinthos (Maurice Benard) had saved his life, after he saved Sonny's. She's never been in the military or combat so she doesn't understand a foxhole buddy bond like that.
She continues to warn Dex about continuing with Sonny like he has whether he's an informant trying to take him down or not, as he'd explained to her previously. She warns him if he does, he'll be signing his own death warrant.
GH Spoilers: A Secret Footbridge Meeting
Carly Spencer's (Laura Wright) meeting someone secretly on the footbridge where she's met Jason Morgan (Steve Burton) in the past, and Robin Scorpio (Kimberly McCullough) had meetings there too. She walks toward the person and tells them they'll have to convince her to keep their secret.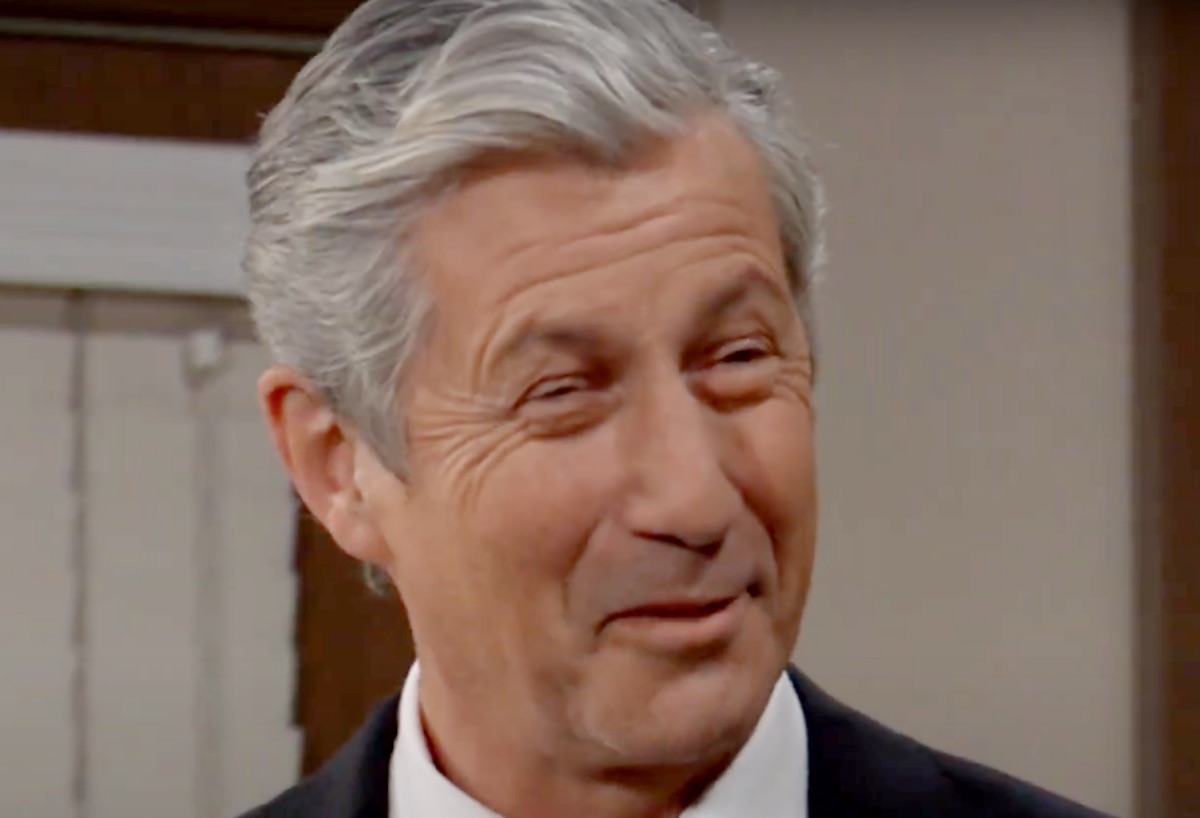 Considering Michael Corinthos (Chad Duell) is Dex's real boss and trying to take down Sonny, and Carly knows there's trouble, who could this secret person with a secret be? Carly obviously knows the secret and is trying to negotiate with the secret-keeper.
General Hospital Spoilers: Non-Negotiable
At Sonny's penthouse, Sonny is telling Nina Reeves (Cynthia Watros) something she doesn't like and it's non-negotiable. He tells her his children aren't visiting him at his penthouse anymore and neither is she, and that's because of his being a target. Sonny has a very powerful enemy who's targeted him and anyone associated with Sonny could be a target too, so this is for Nina's protection.
Nina will agree to hang back but it doesn't mean she has to like it. She's already having second thoughts about their relationship and his dangerous business.
GH Spoilers: Harebrained Scheme
Lucy pulled off one harebrained scheme by escaping the safe house and entering the Metro Court dressed like a mousy librarian. She hasn't sported that look in thirty years since she first came to Port Charles, and quite frankly, it's not that good of a disguise. She barely escaped being spotted by Victor when she first came in the Metro Court, and now it looks like she's grabbing Maxie Jones (Kirsten Storms) from behind!
However, that might just be one of Lucy's equally harebrained daydreams. She wants to get Maxie and Bobbie Jones (Jacklyn Zeman) alone to see what they've ruined-uh, gotten set up for the Nurses' Ball but it's easier said than done.
Be sure to catch up on everything happening with GH right now. Come back here often for General Hospital spoilers, news, and updates.