Steve Burton's Ex-Wife Sheree Burton Celebrates Six-Month Postpartum Success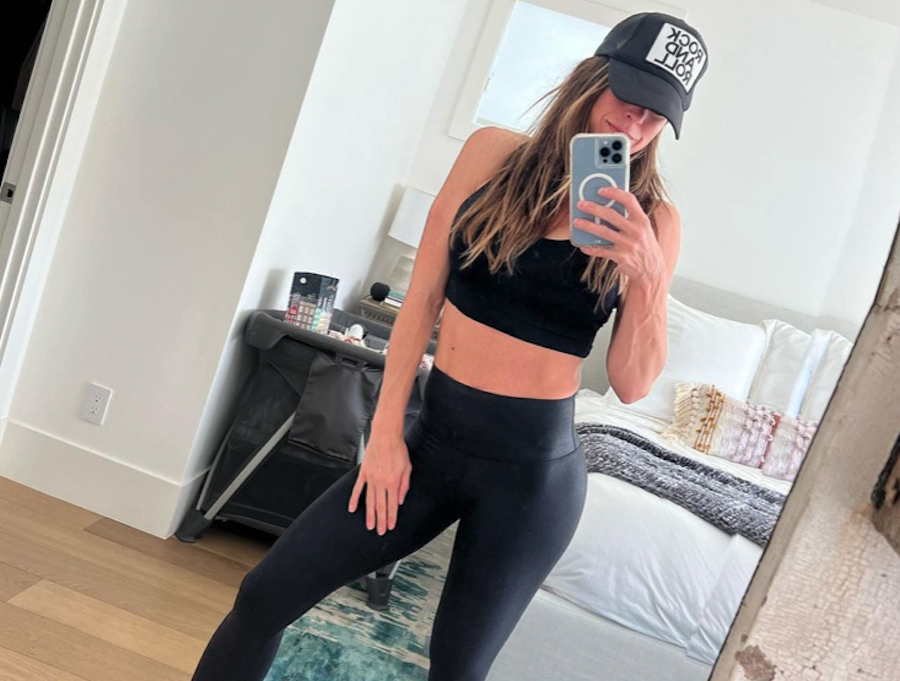 For those wondering what Days of Our Lives star's Steve Burton's ex-wife Sheree Burton has been up to, we've got news for you. Even though she's been pretty quiet on social media for the last year, it looks like she's beginning to open up and post again. The fitness instructor recently revealed that she has given birth to her fourth child and that she's also celebrating her six-month postpartum fitness goal. Here's what you need to know.
Steve Burton's Ex-Wife Sheree Burton Celebrates Six-Month Postpartum Success
As many fans can recall, Steve and Sheree had a pretty messy split. Back in 2022, a lot of fans congratulated Steve when Sheree revealed that she was pregnant on her Instagram account. Steve was quick to clarify that the baby was not his and that he and his wife were separated. Together, they share three children: Brooklyn, Jack, and Makena. 
As a result, a lot of Steve's fans took to Sheree's Instagram account to harass her and also accuse her of breaking up their marriage and their family. Of course, no one knows exactly what happened behind closed doors, but it didn't stop many of Steve's daytime television fans to go off on his estranged wife. Sheree ended up disabling account, but she's now back on it.
Sheree Burton Is Moving On With Her Life And Not Looking Back
The proud new mom shared a mirror selfie of herself and captioned it with, "LADIES! YOU CAN DO IT!! What's the secret? There isn't one. Just be consistent. Do what you can, when you can. However, YOU must be a priority and you need to have your non negotiables. Eat your protein! Drink your water, get a workout in, even if it's just a walk…Sleep when you can. (Very difficult with babies, I GET IT!)"
She then continued, "Make choices that are going to be beneficial to your success, not ones that will set you back. I will be sharing more about my days and how I juggle everything. Trust me when I say, if I can do it, so can you!!"
Now, whether or not Steve and Sheree have finalized their divorce, no one knows, but it's safe to assume that everyone has definitely moved on, for better or for worse. Steve for his part has not made any comments about the matter although at this point it's doubtful that he will.