South Park Gets Nasty With Prince Harry And Meghan Markle In Expletive-Filled New Episode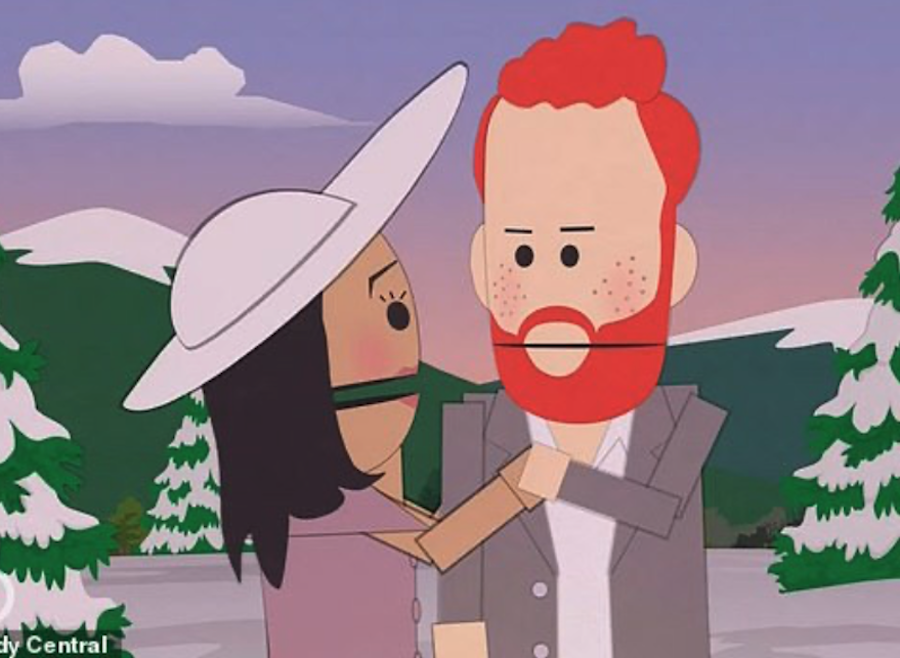 Let's just say that Prince Harry and Meghan Markle are not going to like the sounds of this when they hear it. The creators and writers of South Park certainly didn't hold back in their new Harry and Meghan-centric episode in which they call the royal couple "dumb and stupid" and poke fun of them for supposedly "wanting privacy" while promoting Harry's book, which tell call 'Waaagh' rather than 'Spare.' If that weren't enough, they also mention his frostbitten penis, which Harry wrote about at least 17 times in his book. Here's what you need to know.
South Park Gets Nasty With Prince Harry And Meghan Markle In Expletive-Filled New Episode
South Park's episode was titled, 'The Worldwide Privacy Tour,' and while it featured a Canadian prince and his wife, it clearly mocked the Duke and Duchess of Sussex. During the episode, the fictional royal couple as they travel the world demanding privacy, but also promoting their book filled with secrets about their family at the same time. At one point, the fictional princess even tells her husband, "If we moved here, people would think we're really serious about wanting to be normal."
And because it wouldn't be an episode of South Park without some bodily function humor, at one point one of the other royals even farts in the Princess of Canada's face. During an episode of Good Morning Canada, the prince tells the host, "We just want to be normal people – all this attention is so hard."
What's Next For Harry and Meghan?
Needless to say, many royal fans and critics alike seemed to enjoy the episode. Some commented with, "I don't watch South Park but I'd watch this episode………..brilliant! The Royal family may not read Harry's book 'Spare' but I bet they are having a big family night in to watch this episode of South Park!" along with, "Absolutely nailed it on so many levels! Just watched the So uth Pa rk episode tonight that is about Harold and wifey. It absolutely hysterically and 100% correctly ske wers them. Just calls them out on it all and so blanking funny even has Harold with his blue frozen appendage. This episode is so spot on it's not recoverable for them now and well deserved. It basically calls her out for being a fame sl ore empty vessel and has him walking away realizing he's been bamboozled. A must see, comedy gold that's also all true!"
Tell us British Royal Family fans, how do you feel about this story? Contribute to the buzz by dropping us a line with your thoughts in our comments section below. We'll make sure to update you with all of the latest information about King Charles, Prince William, Kate Middleton and the rest of the firm right here.