General Hospital Spoilers UPDATE Thursday, February 16: Feelings, Fear And Faux Pas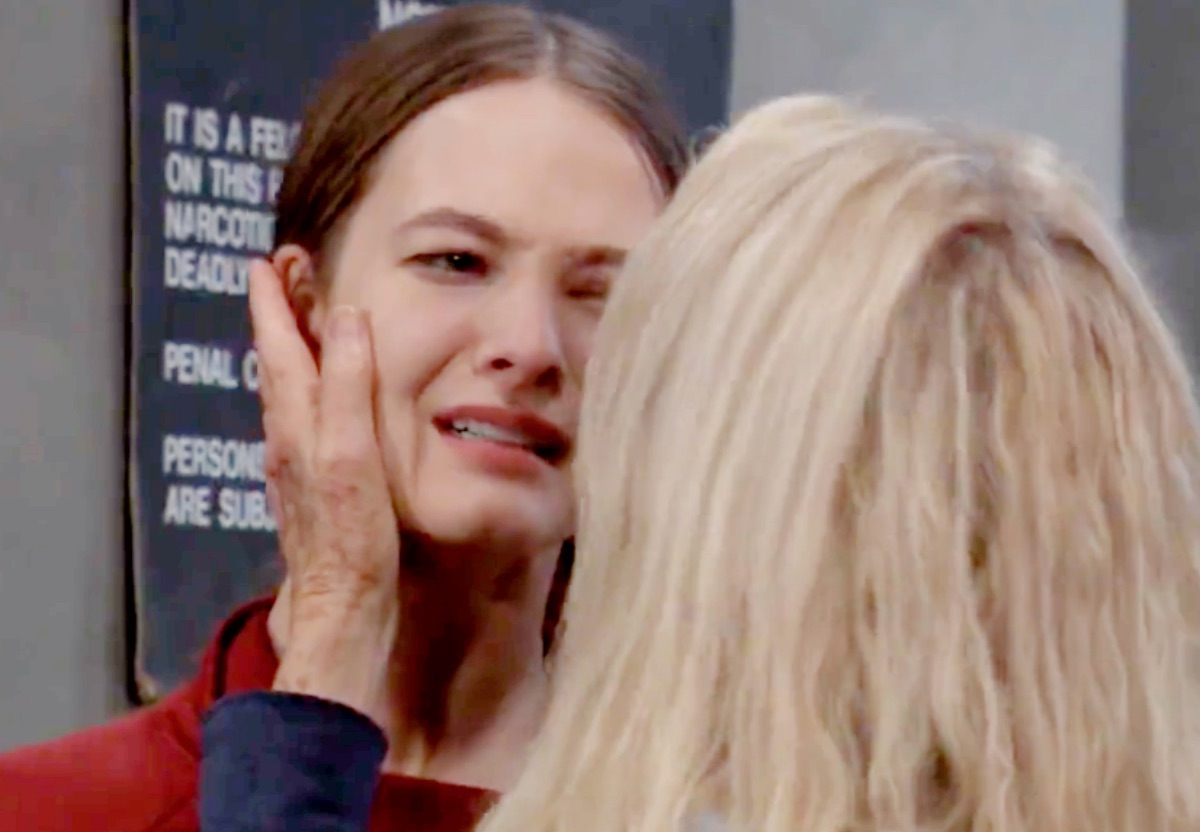 General Hospital spoilers and updates for Thursday, February 16 tease feelings, fear and faux pas for residents of Port Charles. Terry Randolph (Cassandra James) talks about feelings, Esmé Prince (Avery Kristen Pohl) is full of fear, and Portia Ashford (Brook Kerr) in the midst of a serious faux pas!
General Hospital Spoilers: Called Away On Mob Business
Sonny Corinthos (Maurice Benard) is on the phone in the Metro Court after the Ashford wedding, and he's being called away on mob business. He is trying to get more information from someone and asks who is buying what Pikeman is selling. He doesn't have a lot of information other than Valentin Cassadine (James Patrick Stuart) knew they dealt in arms and to watch his back.
Sonny would feel better if he knew more about who he was dealing with even though he did tell Dex Heller (Evan Hofer) to come with him. Little does he know he's walking into a trap and Dex is working with Michael Corinthos (Chad Duell) to make sure he's caught in something illegal.
GH Spoilers: Private Conversation?
Also at the Metro Court, Josslyn Jacks (Eden McCoy) is talking to Drew Cain (Cameron Mathison) and it sounds like she might be talking about his and her mom's relationship. Joss, of course, has no clue that Drew and Carly Spencer (Laura Wright) have to keep their romance on the down low because they could be suspected of insider trading. It's literally been several months since the failed IPO and merger of Aurora Media and ELQ, but they cannot be too careful.
They know that until the statute of limitations has passed there could be trouble if the wrong people knew, and later Joss has an argument with Nina Reeves (Cynthia Watros). There's a good chance Nina was lurking and heard the conversation, itching for a chance for revenge on Carly and heard Joss tell Drew that they both know they shouldn't be.
General Hospital Spoilers: Speaking Of Feelings..
Speaking of feelings, Terry is catching up with Elizabeth Baldwin (Rebecca Herbst) and tells her she can tell that her and Hamilton Finn (Michael Easton) still have mutual feelings. She tells Elizabeth that their feelings for each other aren't completely gone, and she's very perceptive. Elizabeth probably can't deny it to her best friend since childhood, but she can't do anything about it.
She made the decision to turn herself in for her part in Esmé's kidnapping by Nikolas Cassadine (Adam Huss) since she would be an accessory after the fact. He kept her locked in a room in the north tower of Wyndemere for months, and Elizabeth covered for him and provided Esmé medical care.
GH Spoilers: Maggie Fitzgerald Found
In England, Dante Falconeri (Dominic Zamprogna) suspects, but doesn't know, that the redheaded barmaid he and Sam McCall (Kelly Monaco) questioned is Esmé's nanny. Maggie Fitzgerald (Heather Olt) is packed and ready to fly to the US, after Dante and Sam told her they were from Port Charles NY and Esmé's in trouble. Sam, back at the room in the bed and breakfast they're staying at already knows, after questioning the owner, and he is back at the pub. He stops her at the door as she's ready to leave and asks if she'll help them.
General Hospital Spoilers: More Trouble Than They Know
Meanwhile, back at Spring Ridge, Esmé's in more trouble than they know and full of fear. She's shaking and crying as Heather Webber (Alley Mills) holds her face in her hands and tries to comfort her, telling her she'll make sure they're okay. Esmé still has amnesia and has no idea that Ryan Chamberlain, (Jon Lindstrom) who she just saw kill a guard is her father, nor that he could walk and talk.
Ryan just shoved a shiv in the guard's back and walked up to Esmé like it was nothing and asked her if she was ready for a road trip! He knows enough psychiatry, the least he could have done was try to reverse her amnesia, now she's suffering even more trauma.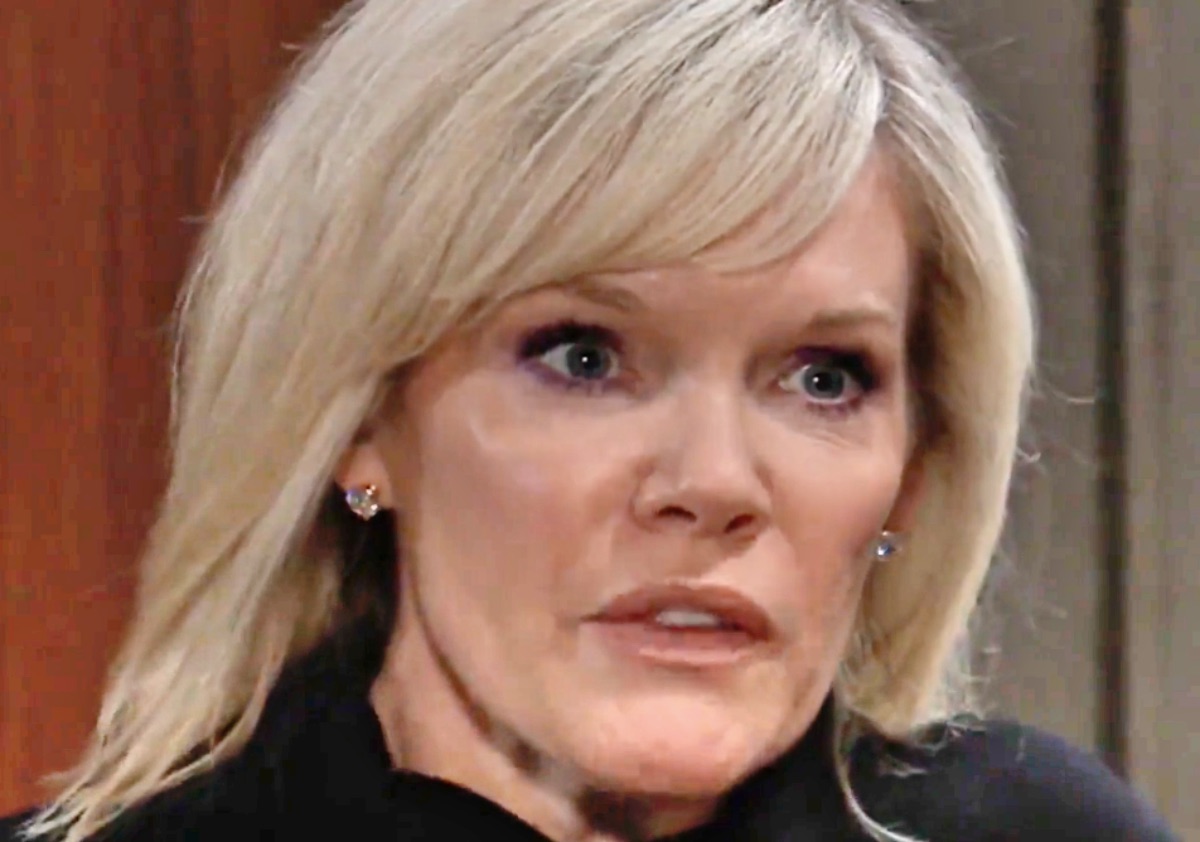 GH Spoilers: Interrupted
Ava Jerome (Maura West) is back at Wyndemere from the Ashford wedding, and tells Austin Gatlin-Holt (Roger Howarth) there's no more putting this off. Of course she is talking about the disposal of Nikolas Cassadine's (Adam Huss) body, after seeing Laura Collins (Genie Francis) freaking out about not hearing from him. However, she and Austin will be interrupted as they're trying to accomplish the morbid task.
Who will interrupt them – it could be Laura, it could be Victor Cassadine (Charles Shaughnessy) or it could be Mason Gatlin (Nathanyael Grey) where he shouldn't be. Austin had told Ava he had been there the night Nikolas died but he got rid of him-maybe he's back.
General Hospital Spoilers: Curtis Ashford's Grim
Back at the wedding reception, Curtis Ashford's (Donnell Turner) grim as he says he's going to get some answers. Even though he and Portia should be relieved that Trina Robinson (Tabyana Ali) is back, Spencer Cassadine (Nicholas Alexander Chavez) by her side, he knows there's something amiss. Trina's mad as a wet hen and demanding answers herself and Portia's afraid.
Curtis will either hunt down Jordan Ashford (Tanisha Harper) who's been asking way too many questions of Trina or look for his aunt, Stella Henry (Verneé Watson). He knows someone has talked to Trina and gotten her this upset.
GH Spoilers: In The Middle Of A Serious Faux Pas
"Faux Pas" is sometimes used for making a mistake, or being in an extremely embarrassing situation, and Portia's in the middle of both meanings of the word. She knows now that she made a serious mistake not telling either Curtis or Trina that Curtis could be her father, even if it seems she's not absolutely certain. She cheated on Marcus Taggert (Réal Andrews) during the time Trina was conceived but told Curtis she was sure she wasn't his. It's for sure that paternity tests will have to be done now if they never were, because it's time to pay the piper.
Be sure to catch up on everything happening with GH right now. Come back here often for General Hospital spoilers, news, and updates.