Prince William and Prince Harry Are Back To Communicating And Making Weekly Video Calls Again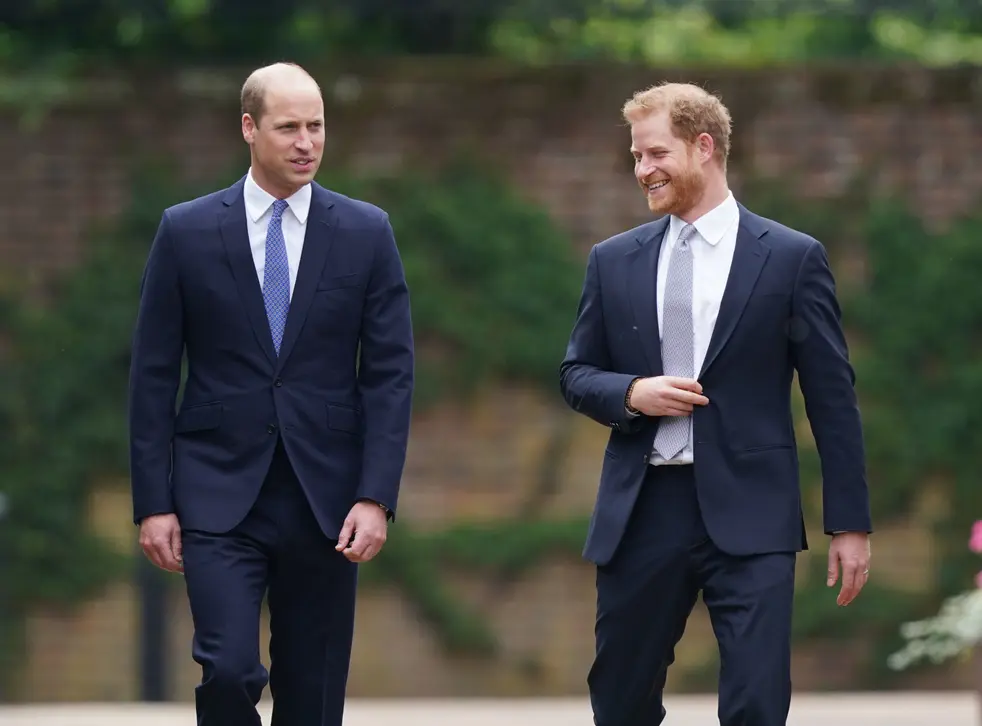 Well, this is certainly a step forward in the right direction and let's hope that they keep going this way. There's a new report that says Prince William and Prince Harry are talking to one another again and that things are actually civil between them. Apparently, the two royal brothers have been making "weekly video calls" and are "very much back on their old buddy terms." That's a good thing as both Harry and his wife Meghan Markle are set to visit London again ahead of Queen Elizabeth's Platinum Jubilee. Here's what you need to know.
Prince William and Prince Harry Are Back To Communicating And Making Weekly Video Calls Again
According to the Daily Mail, things seem to be much better right now between William and Harry compared to this time last year. Apparently, time and distance have helped heal their rift and what's more, everyone is looking forward to their royal reunion in the coming weeks. The Duke and Duchess of Sussex will also be bringing their two children, Archie and Lilibet, to London with them. It will be the first time that many members of the royal family will get to meet the youngest member of the Sussex family.
One source close to the situation told The Sun, "Harry and Meghan will want to celebrate Lilibet's birthday somehow with their family. But diaries are full on Saturday. There isn't much wriggle room to fit in a birthday party for a one-year-old."
British Royal News: What's Next For The Royal Brothers?
Some of the festivities for the queen's jubilee include:
Queen's Birthday Parade (Thursday 2 June)

Service of Thanksgiving (Friday 3 June)

Platinum Party at the Palace (Saturday 4 June)

Platinum Jubilee Pageant (Sunday 5 June)

Big Jubilee Lunch (Sunday 5 June)
Now, whether or not Harry and Meghan will actually take photos and pose with the rest of the royal family remains to be seen. That, and it will also be interesting to see if Kate Middleton and Meghan Markle will get along – or at least pretend to get along – despite all of the things that have been said between them. Watch this space.
In the meantime, let us know what you think with your thoughts in our comments section again. Be sure to catch up with everything on the British Royal Family right now. Come back here often for the British Royal Family news and updates.