The Bold and the Beautiful Spoilers: Thomas' Idea Was Wrong – Hope Deals With Reveal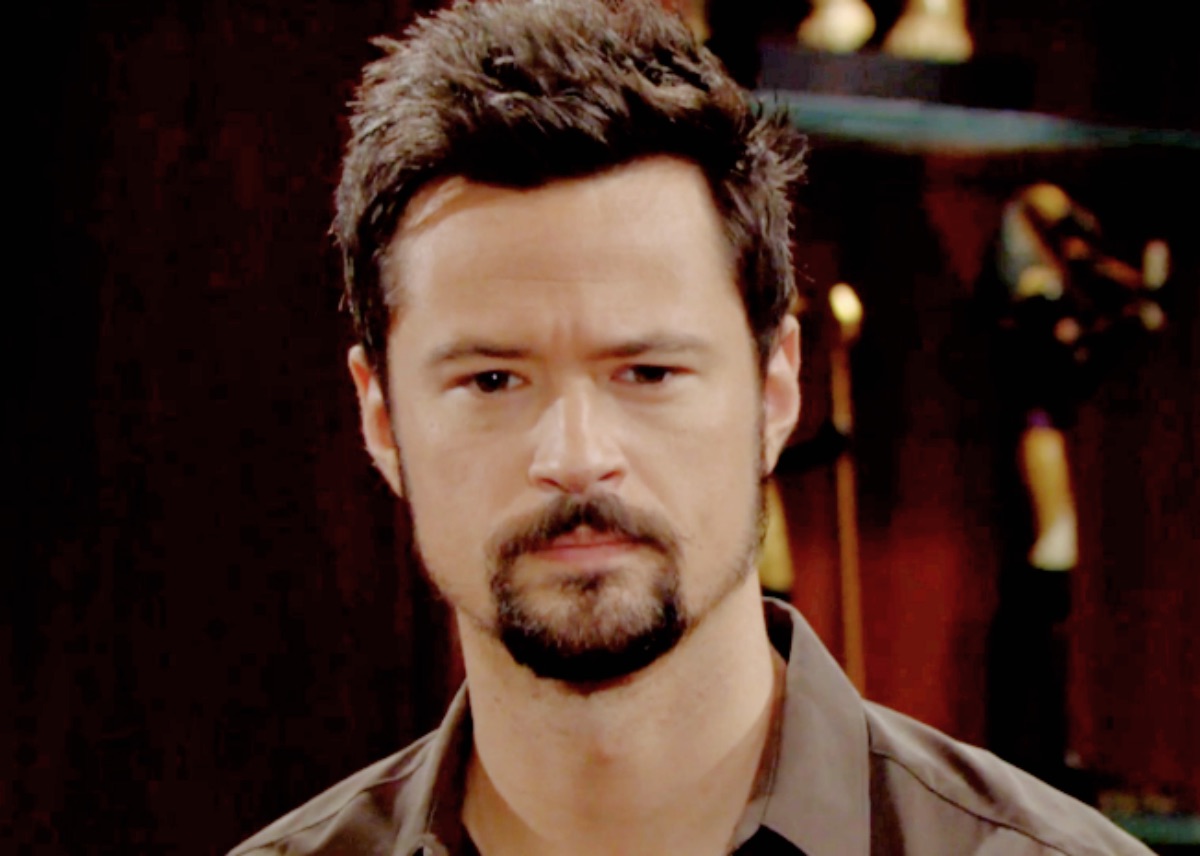 The Bold and the Beautiful spoilers document that Thomas Forrester (Matthew Atkinson) is still not thinking straight. Will he ever? Liam Spencer (Scott Clifton) was right to tell Thomas that allowing Douglas Forrester (Henry Joseph Samiri) to make a custody decision was wrong. Thomas did not think so, believing that his son was capable.
Thomas said something else that was telling and reminded fans of what Liam said before the custody meeting. Liam wondered aloud to Hope if Thomas was trying to play games. Atkinson's character said Steffy Forrester Finnegan (Jacqueline MacInnes Wood) would not block him from seeing his son. Liam reacted, as he should have, telling Thomas that Douglas' distrusted him because of everything he did.
Bold And The Beautiful Spoilers – Allowing Douglas Forrester To Stay At The Mansion
Thomas asked Hope if Douglas could stay with him at his grandfather's home to work on a project in the recent past. Hope agreed, not knowing that a one-time request would turn into an overnight stay. Douglas did not return to the cabin the next day, with Thomas extending the visit to the next day and well beyond. Hope feared that Thomas had outmaneuvered her and, in effect, took control of Douglas.
Hope's visits to Eric Forrester's (John McCook) home, where Thomas was living, included chats with Douglas. Douglas' good time was orchestrated as part of Thomas' attempt to keep him there indefinitely.
Bold And The Beautiful Spoilers – Brooke Logan Took The Fall
Another sinister plot hatched while Douglas was living with Thomas. Brooke Logan (Katherine Kelly Lang) was targeted. Thomas became familiar with his son's voice-altering application. Douglas used the app for fun, fooling his family members by playing their voices. The digital comments were intended as jokes, with Douglas revealing what he did. That created a devious idea in Thomas' head.
Thomas sampled Brooke's voice and used it to report himself to Child Services. The authorities questioned Douglas while Ridge Forrester (Thorsten Kaye) was present. The scenario was arranged to make Brooke look guilty, so Ridge would cut her off and remarry Taylor Hayes (Krista Allen), with the second half of Thomas' scheme failing and exposing him as the villain.
Bold And The Beautiful Spoilers – Hope Spencer Played By Her Nemesis
Thomas has claimed he loves Hope. But he does not. Instead, Thomas is obsessed with her and has allowed that dysfunctional idea to drive his actions.
Hope was purposely played by Thomas when he invited Douglas to his grandfather's house months ago. While it was not his direct intention, Hope was played by Thomas again when she agreed with his suggestion that Douglas should decide who his custodian would be.
Douglas might soon be living with the Finnegans in the cliff house. If that happens, Hope will blame herself when in reality, Thomas engineered that outcome on B&B. This site is a leading source for everything linked to The Bold and the Beautiful. Check back regularly for B&B spoilers and news!