The Young and the Restless Spoilers: Ashland's Body Disappears – Three Plausible Options Analyzed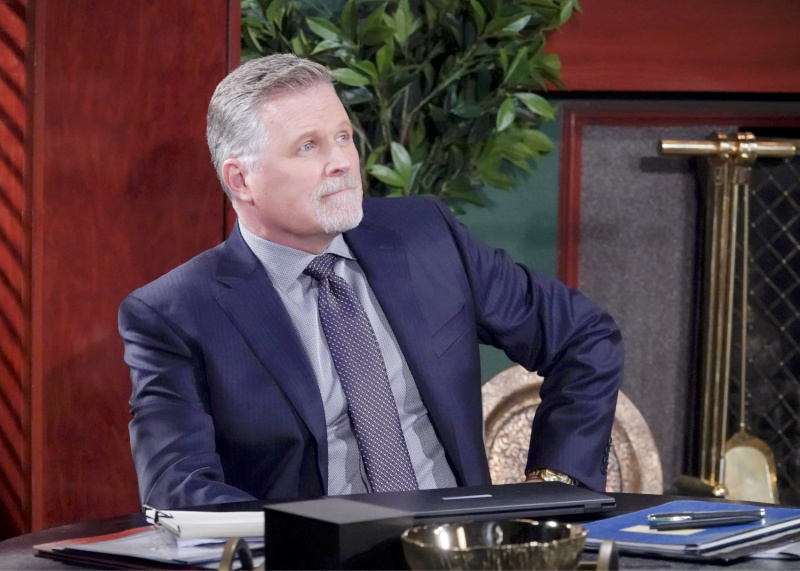 The Young and the Restless spoilers document that Ashland Locke (Robert Newman) appeared to be dead. Nick Newman (Joshua Morrow) felt no pulse. Victoria Newman (Amelia Heinle) did not either before administering resuscitation attempts.
Ashland feel and hit his head, hard, on the fireplace in Victoria's living room. It was a setting they shared as a happily married couple until the cancer ruse was exposed and confirmed.
Writing Nick and Victoria out of the house for a brief period enabled the apparent dead body to be missing by the time they returned. So, among various options, three can be considered.
Young And The Restless Spoilers – Ashland Locke Regained Consciousness
It would have been possible that Nick's shaken mental state would have caused him to be unable to detect a pulse. Having Nick and Victoria check for vital signs appeared to reveal Ashland was dead.
But Victoria's efforts, and the length of time she spent attending to Ashland, seemed to confirm that the man was accidentally killed by the blow to the head.
The blood was real, staining Victoria's hands. So, while anything is possible, the most far-fetched reveal will have Ashland regaining consciousness and leaving on his own power in any revealed flashback.
Y&R Spoilers – Stannis Followed His Boss
Stannis (no last name known for the character Bill Sebastian portrays) was recently introduced as one of Ashland's minions. He botched the assignment to keep an eye on Michael Baldwin (Christian Le Blanc) in Peru, with Ashland then assigning Stannis to tail Victoria and report her every move back to him.
Based on his most recent task, it is plausible to believe Stannis was outside Victoria's home while the drama with Ashland was playing out. It is not a stretch to speculate that Stannis entered the scene while Victoria and Nick stepped outside into the windstorm and retrieved his boss.
While Stannis has a slighter build than Ashland, the gravity of the situation could have produced a burst of adrenaline that allowed him to remove Newman's character from the scene.
Young And The Restless Spoilers – Victor Newman's Security Team Took Control
Victor Newman (Eric Braeden) was likely having his daughter surveilled since the drama with Ashland took hold in recent weeks, if not before then. Based on many past incidents, it is plausible to speculate that Victor's security team, or even just one man, possibly even Michael himself, took control of the situation.
If so, Victor will attempt to cover-up what happened after he learns the details Nick told his sister not to share. Nick and Victoria called Chance Chancellor (Conner Floyd), who was on his way to the house when these events were playing out. As an officer of the law, he will need to follow the evidence wherever it leads, even if that is to his wife's, Abby Newman Abbott Chancellor (Melissa Ordway), siblings.
This site is a leading source for everything linked to The Young and the Restless. Check back regularly for Y&R spoilers and news!