The Young and the Restless Spoilers: Phyllis Finds A Way To Ruin Diane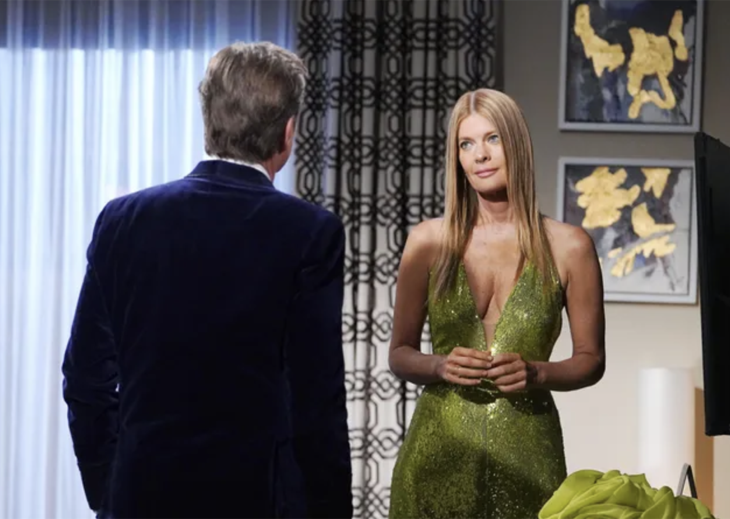 The Young and the Restless spoilers reveal an extremely determined Phyllis. She has a one-track mind of late and she thinks she finally has a way to bring Diane down.
The Young and the Restless Spoilers: Phyllis Summers Is Relentless
Phyllis Summers (Michelle Stafford) has been through enough in her life thanks to Diane Jenkins (Susan Walters), who always seems to pull the wool over people's eyes and become whatever people want to believe she is.
Right now, Jack Abbott (Peter Bergman) wants to believe she is a woman full of remorse who just wants to make up for all the horrible things she has done in her life, including abandoning her young son, Kyle Abbott, who is now an adult played by Michael Mealor.
Well, Phyllis isn't having it because she knows who this woman is, as do Nikki Newman (Melody Thomas Scott) and Ashley Abbott (Eileen Davidson), and together, they are determined to wake Jack up and bring Diane down. And Phyllis now thinks she has an in.
Phyllis Remembers An Offer
As Nikki and Phyllis discuss how to get someone they know to work for Marchetti now that Diane works for the company, Phyllis tells her she regrets not taking a job working for the company in Milan when Summer Newman Abbott (Allison Lanier) was there. Then it hits Nikki. Well, why can't Phyllis ask Summer if that was a standing offer now that an Italian fashion company is being run out of the American midwest?
With Phyllis and Diane both working for Marchetti, Phyllis can make Diane's life miserable while also gathering dirt on her. If she can just prove that Diane is up to no good, she can make Jack see the light and she may even be able to get him back since he does admit he is still in love with her and always has been.
Of course, Phyllis has to tread very carefully here. While working alongside Summer is great, the ulterior motive can get her in trouble. There can be some mother-daughter bonding time, but Summer and Kyle can never find out what she is really up to or there will be hell to pay and Phyllis could end up more alone than ever. Stay tuned to The Young and the Restless weekdays to see how this story plays out.