British Royal News: Prince Harry and Meghan Markle Wearing Out Their Welcome In Hollywood?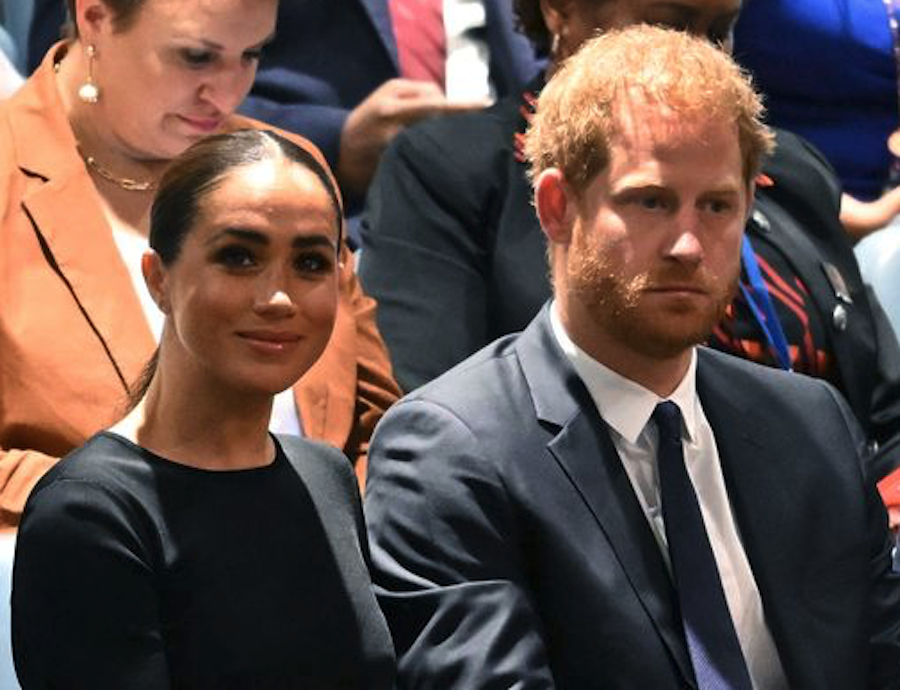 British Royal News suggests that Hollywood might no longer be rolling out the red carpet for Prince Harry and Meghan Markle. That's because for the last two years they have been in California, they've failed to produce any worthy comment both with their Netflix deal and their Spotify contract. And now it seems like the entertainment world is about to dump them all together.
British Royal News: Prince Harry and Meghan Markle Wearing Out Their Welcome In Hollywood?
There's speculation that the only reason why Harry and Meghan have agreed to travel to the UK and Germany for their charity appearances is because their upcoming reality show with Netflix has very little too show. That, and Netflix is also concerned that their show might get upstaged by Harry's upcoming memoir. Either way, there seems to be very little interest in the Sussexes as Hollywood doesn't seem to care over what they have to say anymore.
Many royal critics commented on the matter on social media. Some said, "Well they are both about as boring to watch/listen to as can be. It looks like the whole world has had enough of them, not just the Brits. They have no true self awareness. But we should believe every BS story she spits out. And so must he. Lol. Her disrespect of the monarchy,it's role in British life is deafening. He's a gullible prince," along with, "Just wait until the world finds out about the bank of international settlements and the exchange stabilization fund that keeps the royals' unlimited wealth intact."
British Royal News: What's Next For Harry and Meghan?
Another critic said, "So, even the Hollywood leeches are getting tired of the "royal" leeches. Where to now Harry? Netflix realized 'go woke go broke' is real and stopped catering to the minority. Nobody likes those 2 chuckleheads."
So far Harry and Meghan have not made any comments about the matter, but it's doubtful they will. Their series is expected to make its debut on Netflix sometime in November. Watch this space as we will definitely update you with all of the latest details as they come in.
In the meantime, let us know what you think with your thoughts in our comments section again. Be sure to catch up with everything on the British Royal Family right now. Come back here often for the British Royal Family news and updates.