The Bold and The Beautiful Spoilers: Fun Facts About Katherine Kelly Lang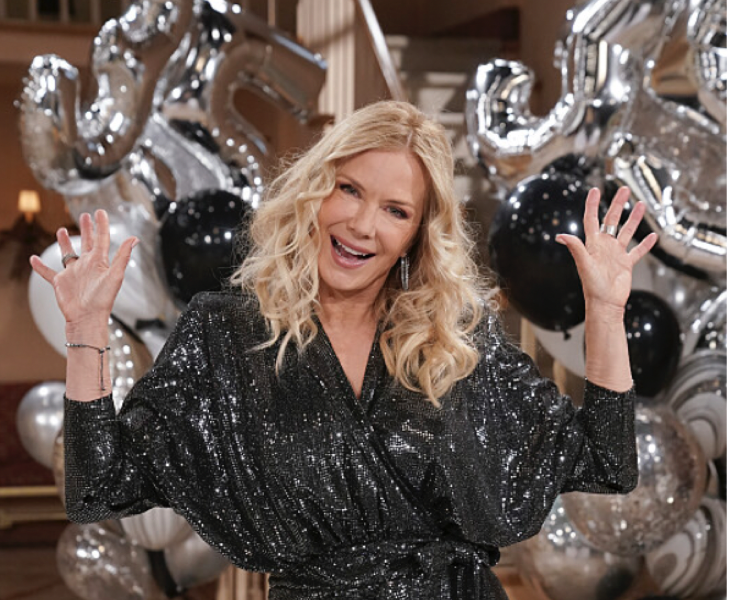 The Bold and The Beautiful spoilers and updates reveals, on July 25, Katherine Kelly Lang who plays Brooke Logan Forrester on B&B celebrated her 61st birthday. We got a chance to know her a little better with an interview that she did with CBS Watch Magazine. The actress who is one of the longest-running cast members on the CBS daytime drama having joined from the show's beginning noted that she loves to travel to Italy to see the new fashions every year, this is what she called one of her favorite fashion destinations.
Katherine Kelly Lang's Best Style
When it came to her best style investment, she noted that it was the Italian brand Benheart USA. She said, "My partner Dom Zoida and I opened the only U.S. location in Beverly Hills in 2019. The founder had a heart transplant 10 years ago and named his brand for the moment everything changed in his life: Ben Heart." As to what her favorite playlist is, she revealed that she is currently revisiting some classic rock music including Fleetwood Mac, Pearl Jam and the Rolling Stones.
Katherine Kelly Lang stars on a fashion show and naturally loves fashion in real life. She revealed to the magazine that she loves both shoes and bags. In fact, she said, "I have more shoes than bags. Mostly Gucci and Benheart." Is she one who loves to make a statement? "I go by how I feel. Sometimes I like simplicity; sometimes I layer it up!"
She loves jeans and t-shirts, her workout clothes and free-flowing kaftans. Her favorite designer is Dolce & Gabbana. "Their designs are stunning and sexy. Gucci and Benheart especially fitted leather jackets," said Lang.
Katherine Kelly Lang's Go To Beauty Products
In regards to beauty products, she shared, "Skinbetter Science creams. Intensive AlphaRet Overnight Cream in 50 is my go-to. If I don't have that, I use Lancôme Absolue revitalizing and brightening soft cream."
She loves going to the barn with horses as it is her favorite hotspot. Lang also revealed that she puts on creams in the morning and at night on a fresh and clean face and does a once-a-month facial and micro-needling for her skin care regimen. Lang uses the ShiKai hair conditioner as it is gentle on her hair and leaves it shiny. She calls her children her top indulgence.
Be sure to catch up on everything happening with B&B right now. Come back here often for The Bold and the Beautiful spoilers, news, and updates.