General Hospital News: Nancy Lee Grahn Makes A Huge Statement At Daytime Emmys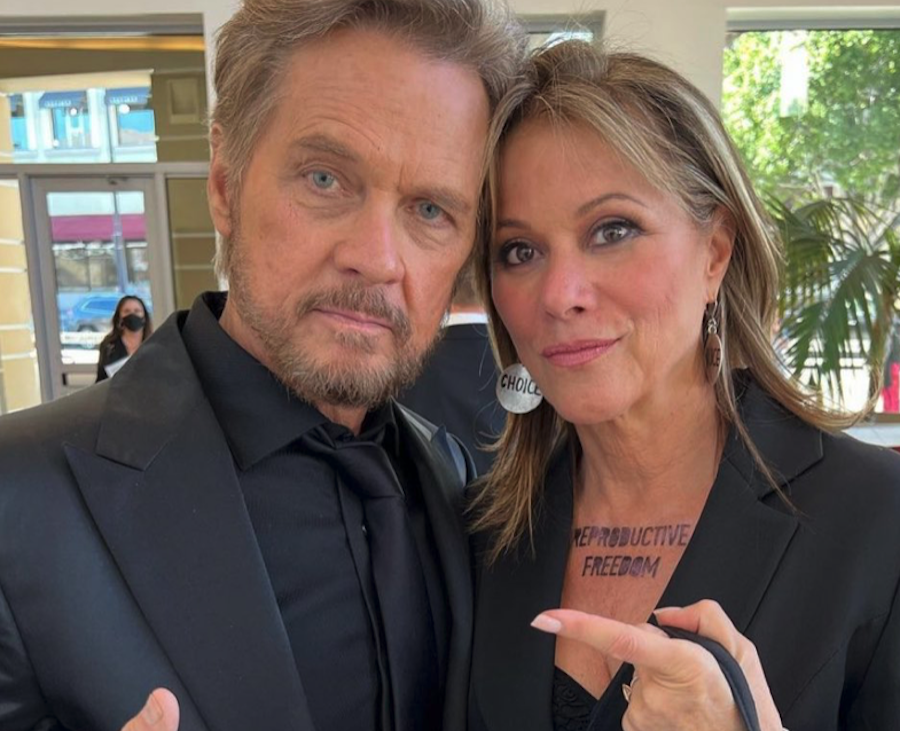 General Hospital star Nancy Lee Grahn is one daytime television star who certainly knows how to get the conversation going. The actress sent out a strong pro-choice message while on the red carpet at the Daytime Emmy awards this year. Here's what you need to know.
General Hospital News: Nancy Lee Grahn Makes A Huge Statement At Daytime Emmys
Nancy has made her views on reproductive rights pretty clear. She wore a stamp that said "Reproductive Freedom" across her chest and a purse that said, "Bans off Our Bodies." This is in response to the Supreme Court's decision to overturn Roe vs. Wade. Nancy told People that she knew that the spotlight was going to be on her and that's why she decided to make a bold fashion statement.
Nancy put it this way, "Our audience is predominantly women. They are our primary and valued audience and I respect women enormously. Today, they've had their dignity taken away from them because the six extremists on the Supreme Court have issued women a death warrant. So I can't get over that to be all smiley here."
That said, Nancy admitted that there were going to be some fans  that wouldn't be happy with her message. "There's a fraction of this audience that are very angry at me, and that's the risk I'm willing to take. I feel that my voice as a citizen trumps being an actor," she admitted.
General Hospital News: Nancy Knows That Some People Won't Agree With Her Stance
Just last Friday the Supreme Court overturned Roe vs. Wade, leaving the issue of abortion up to individual states. If that weren't enough, Justice Samuel Alito also overturned the Planned Parenthood vs. Casey case. "Abortion presents a profound moral question," Alito wrote. "The Constitution does not prohibit the citizens of each State from regulating or prohibiting abortion. Roe and Casey arrogated that authority. We now overrule those decisions and return that authority to the people and their elected representatives."
Let us know what you think by leaving us a line with your thoughts in our comments section below. General Hospital airs weekdays on the ABC network. Check your local listings for times.
Be sure to catch up with everything on GH right now. Come back here often for General Hospital spoilers, news and updates.