General Hospital News: Steve Burton Announces Separation From Pregnant Wife Sheree Burton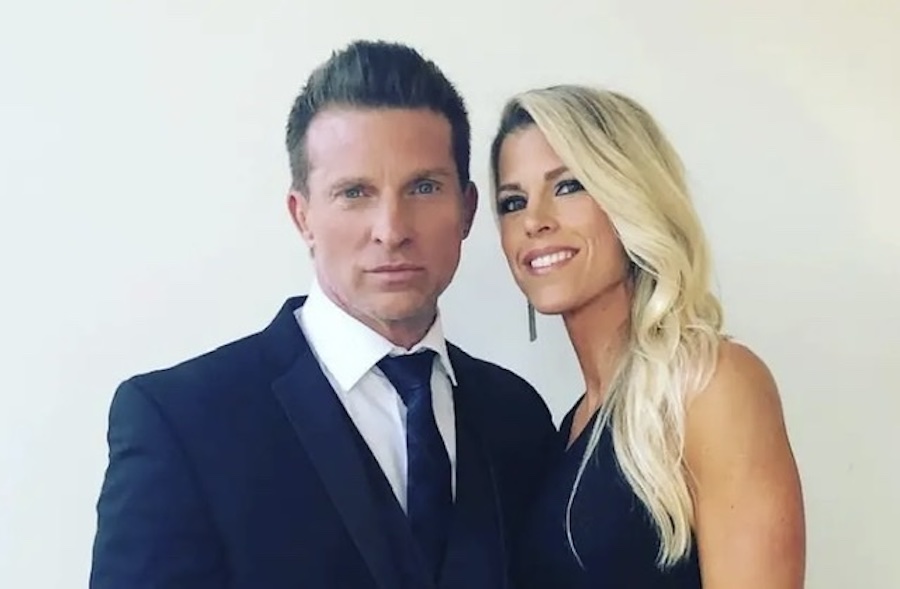 General Hospital spoilers say that this is not part of a storyline at all. It's all real, people. Steve Burton took to his Instagram Story to clarify a few things about his personal life. The actor confirmed that his wife Sheree Burton is pregnant, but that the baby is not his. Steve said that he and Sheree have been separated for quite some time now and that the child belongs to another man. Here's what you need to know.
General Hospital News: Steve Burton Announces Separation From Pregnant Wife Sheree Burton
There's no doubt that soap fans are absolutely shocked over the news as Steve and Sheree have been a loving and supportive couple for many long years. The couple got married back in 1999 and have three children together: Makena, Brooklyn, and Jack. But it looks like they might have gone their separate ways without anyone even know about it, as Steve announced her pregnancy on social media on Wednesday.
In an Instagram story, he wrote, "I wanted to clear something up. Sheree and I are separated. She recently announced that she is expecting her 4th child. The child is not mine. We are still co-parenting our three beautiful kids. We would appreciate privacy at this time. Much luv, Steve."
General Hospital News: Steve Shares Heartbreaking News About His Marriage
Steve did not add any further details about the situation, however, many fans have noticed that Sheree has been absent from his social media posts in a very long time. This has prompted a lot of people to wonder if they were indeed separated. That said, Sheree did share a photo of herself cradling her pregnant belly with a caption that said, "Life is sure full of surprises." She never mentioned Steve's name in the post, though.
Now, as far as who Sheree's new partner is, no one knows, but it's without a doubt that fans will find out soon enough. Steve hasn't made any further comments about the situation although at this point it's doubtful that anything will be said. We will update you with all of the latest details as they come in.
Let us know what you think by leaving us a line with your thoughts in our comments section below. General Hospital airs weekdays on the ABC network. Check your local listings for times.
Be sure to catch up with everything on GH right now. Come back here often for General Hospital spoilers, news and updates.