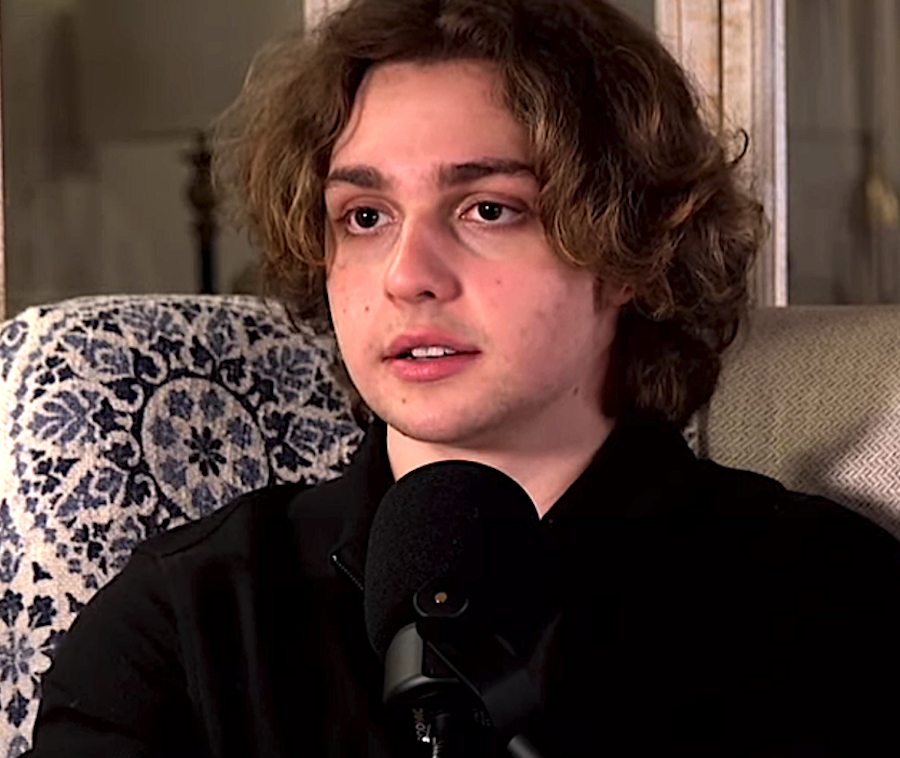 General Hospital spoilers say that a familiar face is coming back to Port Charles! That's because actor Joshua Benard is reprising his role as Adam, a PCU classmate of Josslyn's. And if Joshua looks familiar, that's because he is the son of legendary soap actor Maurice Benard (Sonny Corinthos). Here's what you need to know!
General Hospital Comings And Goings: Joshua Benard Returns To Port Charles
Joshua is expecting back on the canvas in the coming weeks. Back in March, Joshua told Soap Opera Digest that working with Eden McCoy (Josslyn Jacks) has been nothing but smooth sailing so far. "Eden's great! Everyone was saying that we had great chemistry on-screen, and I think we do. I think she's a great actress and it was cool working with her because it was free-flowing. With Eden, it was just easy. I just met her on set and we did it, no rehearsal, no nothing. It was very fun, very quick, and you have to get it [right]. You have to be on your toes; there's no messing around!" he enthused.
Now, as far as whether or not his famous father gives him any acting tips, Joshua revealed, "My dad was on set, but he was doing another scene. He doesn't usually give me advice with acting. Sometimes I say, 'Just tell me something! Tell me whatever!' and he's like, 'No, if I don't need to, that means you're doing good.' That day, he didn't give me anything, but the first time I was on, I was like, 'Oh, shoot, how do I hold a gun?' It was a big day, there were a lot of people there, and I was a bit nervous. But this day was just super-chill and fun. I wasn't really nervous at all. My dad was on set, but he was doing another scene."
General Hospital Spoilers: Adam Is Back
In addition to his work on General Hospital, Joshua will also make his debut in a new HBO project that is set to air this summer. We will definitely update you with more details as they come in!
That said, we can't wait to see more of Joshua on the canvas! Let us know what you think by leaving us a line with your thoughts in our comments section below. General Hospital airs weekdays on the ABC network. Check your local listings for times.
Be sure to catch up with everything on GH right now. Come back here often for General Hospital spoilers, news and updates.