The Young and the Restless News: Amelia Heinle And Her Husband Thad Luckinbill Can't Agree On This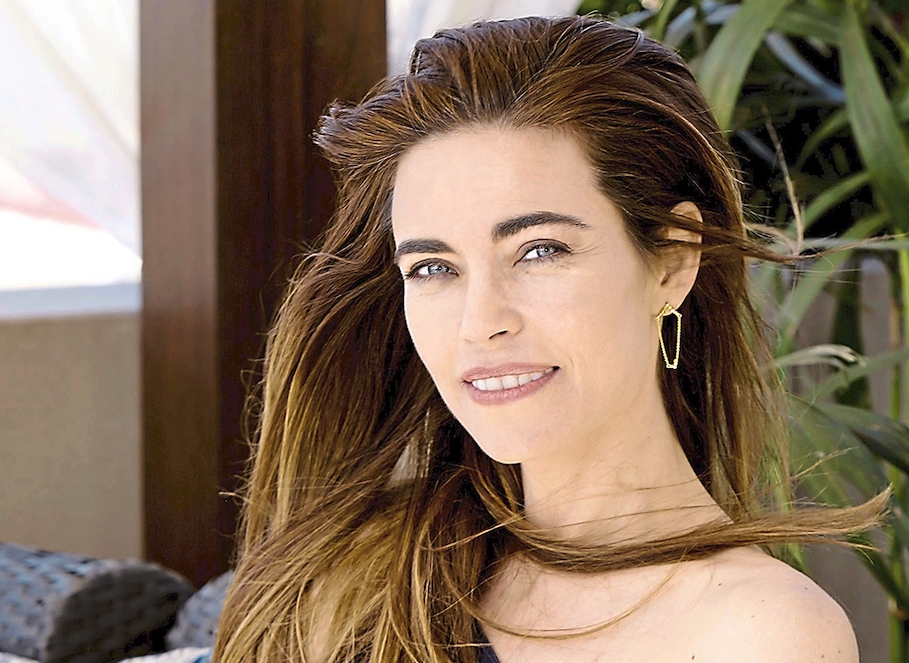 They might both be young and they might also both be restless, but there are just some things that these two married The Young and the Restless stars just can't agree on. In fact, actress Amelia Heinle says that she and her husband Thad Luckinbill just can't see eye to eye on this one thing. Here's what she has to say!
The Young and the Restless News: Amelia Heinle And Her Husband Thad Luckinbill Can't Agree On This
Speaking to Soap Opera Digest in a new interview, when asked what feature she wants to put in her house, but Thad won't allow it, Ameila said, "I bought an electric toilet in one bathroom and I'd like to get another one in the other bathroom but I think Thad [Luckinbill, ex-J.T.] would get mad at me. They're really expensive but so worth it. They open for you, the seat heats up, it flushes by itself and there's a bidet. It's so nice."
Come on, Thad! There's nothing better than having your own electric toilet in each bathroom of the house, right? Ha! But when asked what her favorite tradition is, Amelia replied with, "We always have a birthday party for our dogs and we get them a cake. The kids always remember the dogs' birthday but not so much mine."
Amelia also said that the "nastiest" thing she's ever tasted is something that a lot of her fans have probably experienced themselves. "Liverwurst. It was disgusting and so gross. I've never spit out anything before, I'll just finish that bite, but I spit out liverwurst in the trash can." However, she definitely appreciates a good sandwich! "I love sandwiches! Grilled cheese on white bread with prosciutto!" she also added.
The Young and the Restless News: Linda Instead of Amelia?
Now, as far as whether or not she would change her first name, Amelia said, "Hmm … what would go with Luckinbill? How about Linda Luckinbill?"
That sounds like it has a good ring to it, right? Regardless if her name is Amelia or Linda, there's no doubt that her fans still love her!
With that said, The Young and the Restless fan will have to tune in each and every day to find out what is in store next! Be sure to catch up with everything on Y&R right now. Come back here often for The Young and the Restless spoilers, news and updates.