Days of Our Lives Spoilers: Steve Burton Admits His Return To Salem Wasn't An Easy One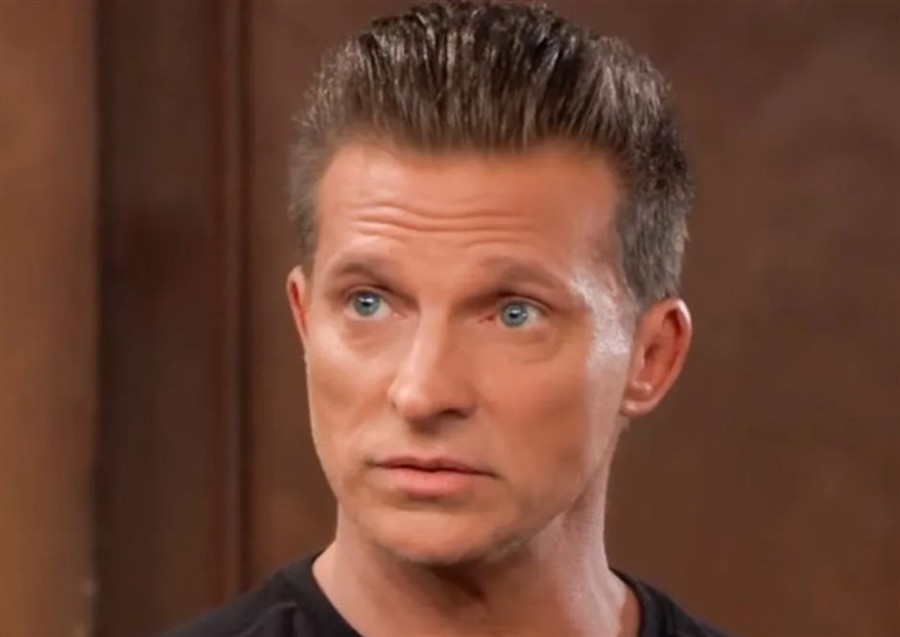 After spending so many years in the fictional town of Port Charles, who can blame him for feeling this way, right? Well, Days of Our Lives spoilers say that Steve Burton, who will soon be reprising his role as Harris Michaels on the hit CBS soap, says that his return to Salem wasn't an easy one. Here's what you need to know.
Days of Our Lives Spoilers: Steve Burton Admits His Return To Salem Wasn't An Easy One
Speaking to Soap Opera Digest in a new interview, Steve admits that he did feel a little "rusty" coming back to Days of Our Lives, which also happened to be his first soap gig in the beginning of his career. He told the publication in a new interview, "For me, repetition is what lets you be free when you get on the set, it's knowing it, knowing it, knowing it, which I was taught by Maurice Benard [Sonny, GH]; you've got to know your stuff backwards and forwards, and then you can be free. So, I spent a lot of time on that before. But walking on the set, seeing familiar faces the first day — one of the camera guys, I knew from GH, one of the wardrobe people, one of the boom operators — you just feel at home. It's amazing."
Despite the first day blues, Steve says that he felt amazing after his first day on the job. He said, "It was difficult stuff, I felt like I did a good job, it was a full day's work and there was excitement about this series there in the building. It just brings kind of a new energy to the building. Everybody thought daytime was dead for so long, and now we have digital, right? And DAYS is a big draw for streaming on Peacock. So there's a great energy around it. I felt great the first day. I felt great every day, really, but the first day, I was like, 'That was cool! Awesome!'"
Days of Our Lives Spoilers: What's Next For Steve?
Steve also said that there certainly is a lot of excitement about the return of both Kristian Alfonso and Peter Rekell. He explained, "When I was on the show, back then, Patch and Kayla were [GH's] Luke and Laura — that's the equivalent that I can say, right? And they were the couple. Kristian said she wasn't on when I was on in '88. Obviously, I know her, I know Bo and Hope — everybody does — and look, it's exciting! I always pay homage to guys like Drake, Stephen Nichols, Stuart Damon [ex-Alan, GH], Tony Geary [ex-Luke, GH]. I could name 50 more. Josh Taylor [Roman; ex-Chris], who's on DAYS. All these guys who kind of pioneered it for guys like me. They literally opened the doors for guys like me to have a job!"
Needless to say, Days of Our Lives fans will have to tune in to find out what will happen next. In the meantime, let us know what you think by leaving us a line with your thoughts in our comments section below. Days of Our Lives airs weekdays on the NBC network. Check your local listings for times.
Be sure to catch up with everything on DOOL right now. Come back here often for Days of Our Lives spoilers, news and updates.