The Young and the Restless Spoilers: Kyle Wants To Take Ashland To Court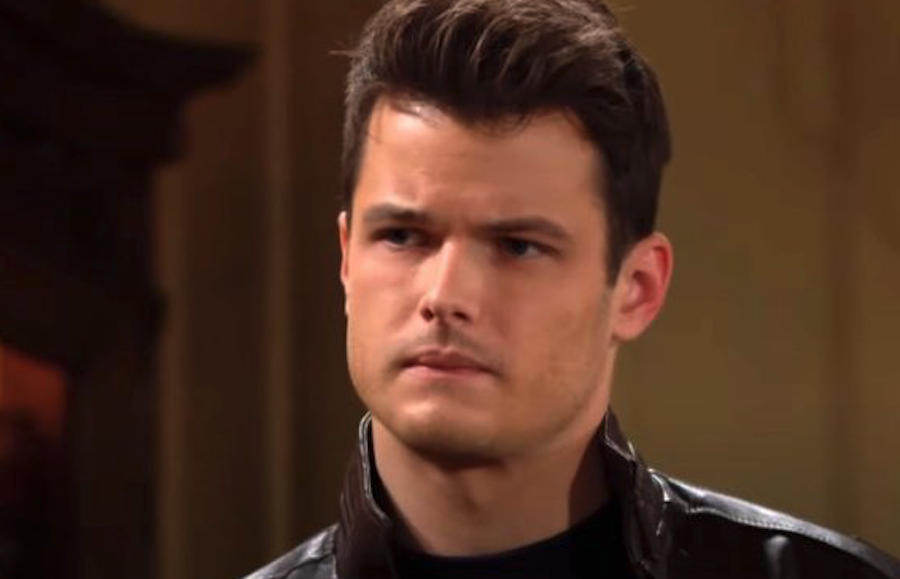 The Young and the Restless spoilers say that Kyle Abbott (Michael Mealor) has had enough from Ashland Locke (Robert Newman) and all of his lies. After finding out that he lied about his cancer, Kyle doesn't want his son Harrison anywhere near his step daddy and for good cause, too. Here's what you need to know.
The Young and the Restless Spoilers: Kyle Wants To Take Ashland To Court
According to the latest edition of Soap Opera Digest, it's Victor Newman (Eric Braeden) who tells Kyle to shove it to Ashland where it hurts the most, and that's through the heart. Kyle is especially upset that his son Harrison thinks that Ashland is sick and dying when that's not the truth at all. 
Michael Mealor, who plays Kyle on the hit CBS soap, puts it this way, "At Society, Victor had suggested Kyle file a restraining order against Ashland. If he and Summer were going back to Milan, this wouldn't have been an issue. But now that they are thinking about moving back to Genoa City, Ashland will be in close proximity again and would want more access to Harrison. Kyle told Victor that he'd think about the restraining order."
And while it's Victor who is pushing Kyle to take Ashland to court, he wants to make sure that everything is okay with his son, first. Michael added, "Kyle says there are things to consider. First, he wants to discuss this with Harrison because what will this do to a little boy who loves Ashland, the acting father for most of his life? Also, Ashland may still have custody, so Kyle is worried about a legal battle, as well. However, will Victor listen to Kyle's concerns or will he just do as he pleases and make the situation worse?"
The Young and the Restless Spoilers: What's Next For Ashland?
But then again, if there's anything that we've learned about Ashland while he's been in this fictional town of Genoa City, it's that he's not very easy to get rid of, with or without the fake cancer. Watch this space. With that said, The Young and the Restless fan will have to tune in each and every day to find out what is in store next! Be sure to catch up with everything on Y&R right now. Come back here often for The Young and the Restless spoilers, news and updates.