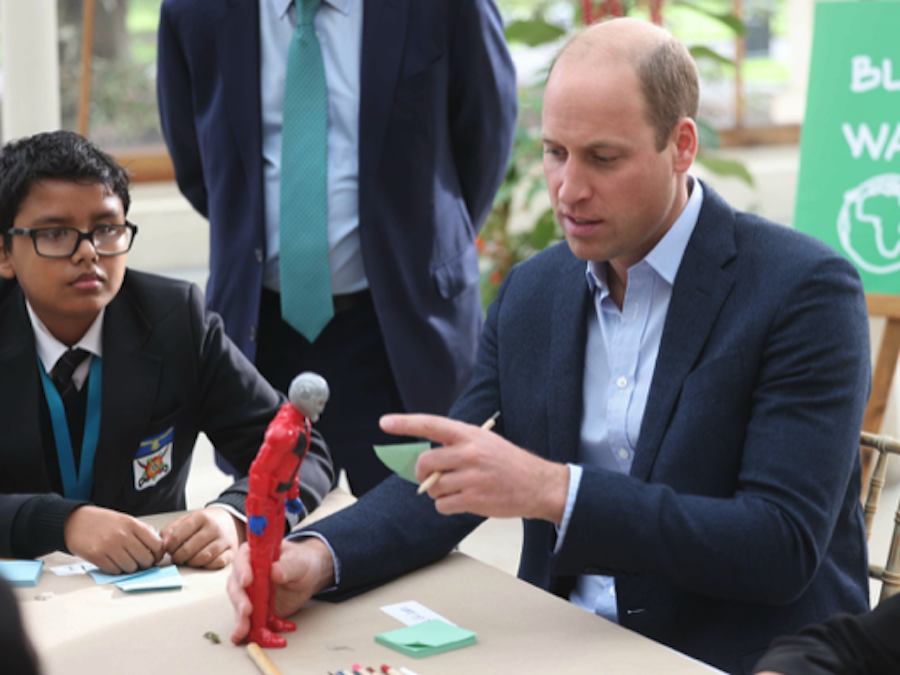 British Royal News suggests there are a lot of people who can't help but wonder this same thing: is Prince William's Earthshot Prize destined to fail? Here's what you need to know.
British Royal News: Is Prince William's Earthshot Prize Destined To Fail?
According to People, Prince William is set to travel to New York (perhaps as the same time that Harry and Meghan will be in the UK) for the Earthshot Prize Innovation Summit. But the problem is, there might not be enough people that are interested in it. While the Duke of Sussex is set to address the assembled guests at the summit, he won't be speaking at the UN, as it was previously reported, the same way that Prince Harry did earlier this year.
Of course, it didn't take long at all for both British royal family fans and followers to weigh in on the matter. Many of them wrote, "Honestly I don't think there's much to see here. You're going to have a lot of philanthropies trying to start building momentum in September, leading into COP27 in November. Especially US philanthropies: one of the most contentious points at COP27 will be the financial support historical polluters (i.e., rich countries) will accept to mobilize (or not, its seems at this stage…) for adaptation as well as Loss & Damage (largely something impacting developing countries)," along with, "Prince Environment likes to talk about climate change and yada yada, but doesn't walk the walk. Helicopter use on the regular. Coming here to Boston to promote himself. Having 3 kids while lecturing African countries about overpopulation. Have a tall cup of stfu, William. I lol that the UN won't cooperate with him & let him speak at the general assembly. Boo hoo."
British Royal News: What's Next For William?
Another critic wrote, "There are almost as many environmental organizations as there are people on earth. A pleasant thought would be for William's nonsense to be merged with other established organization to make some impact. Where it stands now offering only 5m over an extended period will have zero impact. It may help keep the people who received this prize stay afloat but helping the environments, nope. Just from the low prize amount along and the number of recipients this is more about vanity and to have a cause vs impact."
In the meantime, let us know what you think with your thoughts in our comments section again. Be sure to catch up with everything on the British Royal Family right now. Come back here often for the British Royal Family news and updates.