Days of Our Lives Spoilers: Victoria Konefal Opens Up About Ciara's Birth Scenes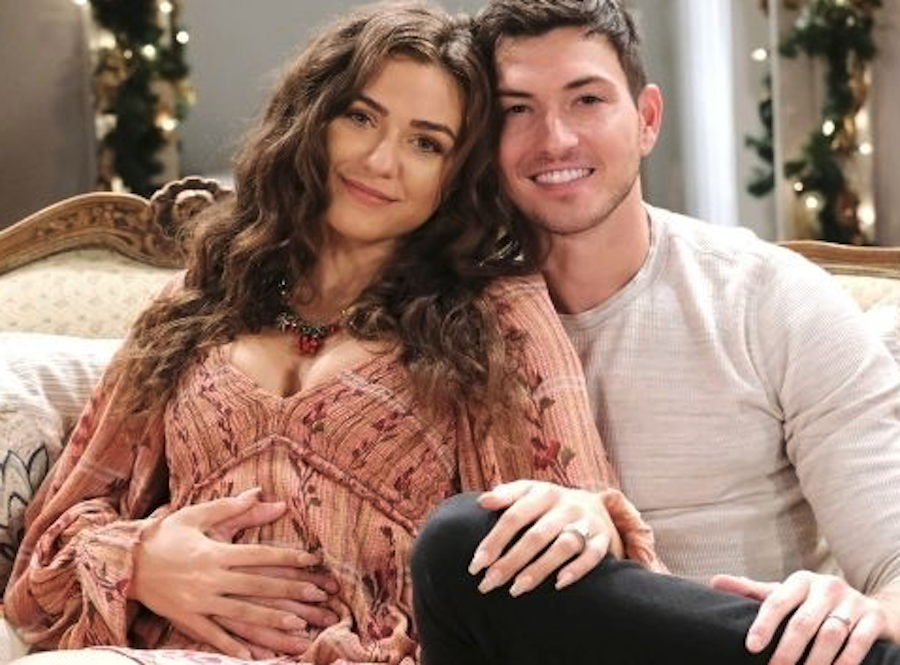 Days of Our Lives spoilers say that if Ciara Brady's pregnancy feels like it's been going on for several years now, you might not be wrong. Actress Victoria Konefal recently opened up about her character and what fans can expect to see now that Ciara is about to start this new chapter in her life. Here's what you need to know.
Days of Our Lives Spoilers: Victoria Konefal Opens Up About Ciara's Birth Scenes
According to the latest edition of Soap Opera Digest, even though Ciara is set to give birth this week, Victoria says that she wasn't nervous about filming the birth scenes at all and that's because she's had a scene like this before. Victoria puts it this way, "It was during one of Ben's daydreams or one of his dreams when Ciara was missing. Ciara was giving birth and they named the baby Bo. It was a big thing. That was the first time I was introduced to giving birth on daytime. I was nervous then. Now I'm kind of okay with it. I've already dipped my toe in the water."
A lot of fans have also noticed that Ciara's style has changed a lot in recent weeks and Victoria says there's a good reason for it. She explained, "Yes. Richard Bloore, the costume director, started noticing what my style is and what I walked into the studio in. He realized that I liked lots of black, lots of leather, and lots of edgier pieces. So he started implementing that into Ciara's wardrobe a while ago. In terms of Ciara's pregnancy, we did speak a bit about having her dress more on the girly side, just because she feels more in tune with her femininity and motherhood."
Days of Our Lives Spoilers: What's Next For Ciara?
Victoria also says that she's enjoyed playing a very pregnant Ciara. "It's very fun to get to play Ciara in a very mature capacity, which I hadn't gotten to do before."
Needless to say, Days of Our Lives fans will have to tune in to find out what will happen next. In the meantime, let us know what you think by leaving us a line with your thoughts in our comments section below. Days of Our Lives airs weekdays on the NBC network. Check your local listings for times.
Be sure to catch up with everything on DOOL right now. Come back here often for Days of Our Lives spoilers, news and updates.