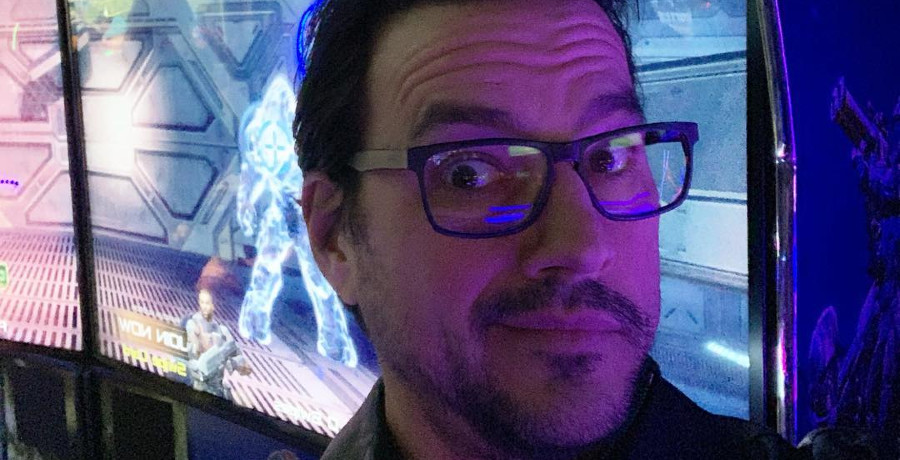 Days of Our Lives spoilers say that a lot of fans can't help but wonder the same thing: is Tyler Christopher's soap career over as we know it? The actor admitted in an interview with Maurice Benard for his State of Mind mental health series that the door to daytime television has been shut for him. But is it shut forever? Here's what you need to know.
Days of Our Lives News: Is Tyler Christopher's Daytime Career Over?
During his conversation on State of Mind, Tyler hinted that a comeback to the soap world might not be possible. While there's no doubt that fans would love to see him back on either Days of Our Lives of General Hospital, Tyler said that he was pink slipped by DOOL because of his struggles with alcoholism.
Speaking to Maurice, Tyler made it no secret that losing his job with Days of Our Lives was one of the worst moments of his career. "It crushed me, because I took for granted the one thing I love the most," he said.
Tyler also added, "It was devastating for a myriad of reasons. One, the thing that I love the most was taken away," he said. "Two, I threw it away. Nobody took it away from me. I dropped it, OK? Having to walk out the doors under those circumstances? That was like, 'This is for real, dude.' And I haven't been back since. That ship has sailed."
Days of Our Lives News: What's Next For Tyler Christopher?
Many of his fans have commented on the matter with, "Glad he is doing better. I always thought he was the most talented actor on GH. even started watching DOOL when he went there. hoping someday the real Nik comes back to GH," along with, "I am sure, if he were up for it, he would be welcomed back to daytime. I just worry the pressure and pacing of daytime might just be a trigger for him, and I would rather his health over him portraying Nikolas or Stefan."
Another fan said, "I think we have to trust him to make that judgment. I imagine a steady paycheck would relieve stress and friends on set would help him stay the course. I'm just trying to be realistic about things; I'd love to have him back as Nikolas, but, at the same of the day, his health and mental state of mind is more important."
In the meantime, let us know what you think by leaving us a line with your thoughts in our comments section below. Days of Our Lives airs weekdays on the NBC network. Check your local listings for times.
Be sure to catch up with everything on DOOL right now. Come back here often for Days of Our Lives spoilers, news and updates.