General Hospital Spoilers UPDATE Friday, March 24: Disappointing Outcomes, Creepy Premonitions, Murderous Plans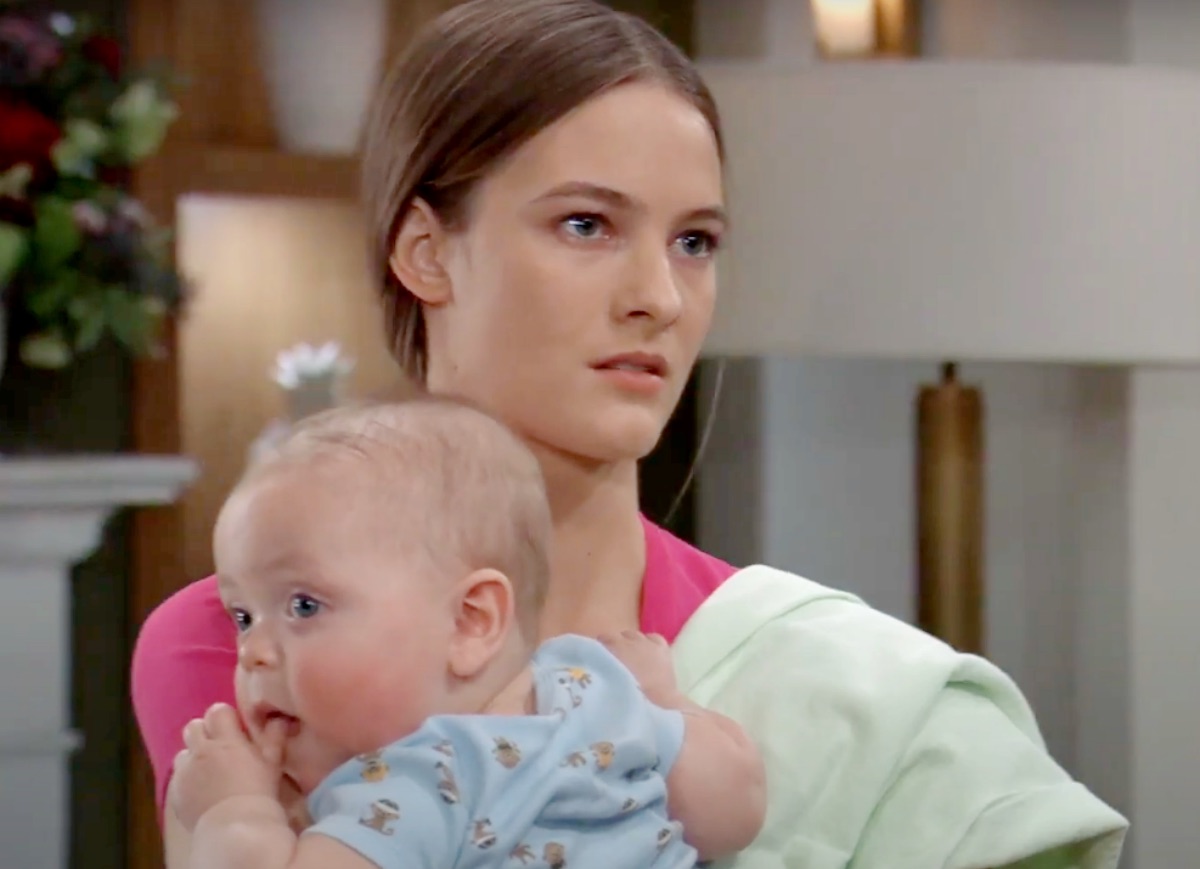 General Hospital spoilers and updates for Friday, March 24 tease disappointing outcomes, creepy premonitions, and murderous plans. Trina Robinson (Tabyana Ali) comes home from a disappointing outcome, Esmé Prince (Avery Kristen Pohl) has creepy premonitions, and Spencer Cassadine's (Nicholas Alexander Chavez) has possibly murderous plans.
General Hospital Spoilers: Serious Discussions
At the safe house, serious discussions are taking place as Anna Devane (Finola Hughes) tells someone none of them are free. Until Victor Cassadine (Charles Shaughnessy) is successfully taken down, she, Valentin Cassadine, (James Patrick Stuart) and Lucy Coe (Lynn Herring) all must continue playing dead. No one newly aware of the operation or joining it can reveal their survival either.
That would include Drew Cain (Cameron Mathison) who signed on to help Valentin and Anna take Victor down. It would also include those who know on the outside of the op, such as Carly Spencer (Laura Wright) and Maxie Jones (Kirsten Storms).
GH Spoilers: Disappointing Outcomes
Trina has just come home from a disappointing outcome after discovering not only Ace Prince Cassadine (Joey and Jay Clay) but his mother have moved into the Collins house. Spencer is also living there, after mob violence has come to Port Charles and Sonny Corinthos (Maurice Benard) has had him move out of his penthouse. Marshall Ashford (Robert Gossett) talks to Trina, noting her disappointment, and asks why she's sneaking in there like it isn't her home. She's naturally upset when Esmé who she doesn't trust is living with her brand new boyfriend, and everything is just upsetting. She may not be on good terms with her mother, Portia Robinson, (Brook Kerr) but she might open up to Marshall.
General Hospital Spoilers: Friend Or Foe?
Meanwhile, at the safe house, Valentin Cassadine (James Patrick Stuart) is having problems with Eileen Ashby (Heather Mazur) who he has to wonder now is really friend or foe! She wants him to wear a wire and threatens if he doesn't keep it, the deal is off-or perhaps, she's the one who doesn't want to wear a wire? He certainly can't wear one if Eileen is playing double agent on them after the deal was made and she's still reporting to Victor!
That really would ruin their operation Takedown Victor, his, Anna's, and Lucy's continuing to play dead is essential. Whatever this problem Eileen has must be resolved.
GH Spoilers: Creepy Premonitions
Meanwhile, back at the Collins house, Esmé, holding Ace, is talking to Laura. She tells her about her creepy premonitions, where she gets a really bad feeling every time Victor is around. Laura won't doubt that a bit, and with good reason. She knows him better and longer than anyone in Port Charles, and will likely tell Esmé more about her history with the Cassadines. Laura just hopes that Spencer doesn't take on any of the Cassadine evil genes, it's bad enough what Nikolas Cassadine (Adam Huss) did to Esmé.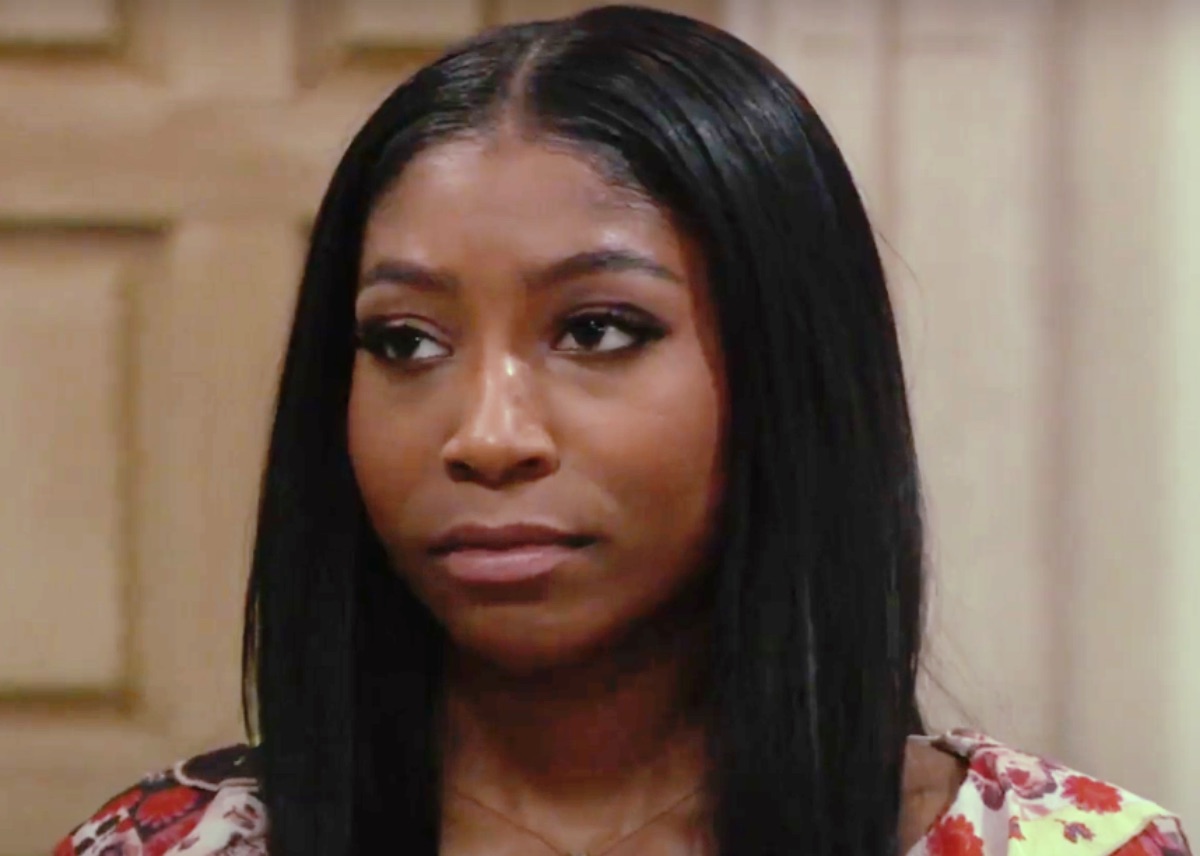 General Hospital Spoilers: Murderous Plans?
Laura wouldn't at all like what Spencer is plotting with Victor at that very moment. It looks like they're at Victor's Metro Court suite as he wants a favor from Victor. It sounds like murderous plans are afoot as Victor wants to know exactly what Spencer wants done to Esmé!
It could be anything from kidnapping and shipping her off to Cassadine Island minus Ace like Nikolas planned, to taking her out. Spencer knows Trina doesn't like Spencer and Ace living in the same place as Esmé and he doesn't want to mess up.
GH Spoilers: Targeted Enemies
Meanwhile, outside Kelly's, Sonny is talking to Dex Heller (Evan Hofer) about what sounds like a planned response to the sniper ambush that almost took Sonny down. Sonny tells Dex, who's paying close attention, that taking down the target is all that matters. Sonny won't mince words with the enemy, and previous GH previews show he might have Selina Wu (Lydia Look) in mind. The sniper did have a matchbook from the Highsider's Bar, which Selina owns.
Be sure to catch up on everything happening with GH right now. Come back here often for General Hospital spoilers, news, and updates.