The Young and the Restless News: Jordi Vilasuso Has A New Podcast – Here's What You Need To Know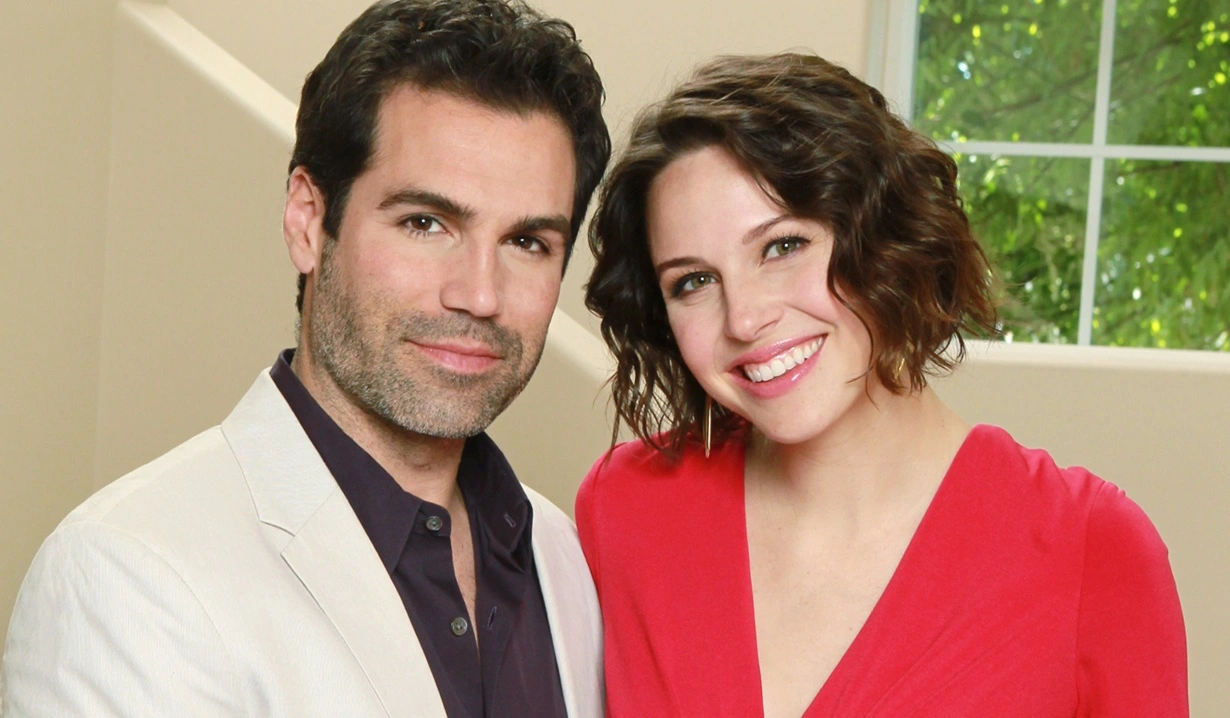 The Young and the Restless news says that while there's no doubt that he's one of the hottest characters in this fictional town of Genoa City, it looks like fans will get to hear more of him off screen just as much as they get to see him on screen. Of course, we are talking about actor Jordi Vilasuso, who is best known for his role as Rey Rosales on the hit CBS soap. The actor recently announced that he and his wife Kaitlyn have launched their new podcast together! Here's what you need to know.
The Young and the Restless News: Jordi Vilasuso Has A New Podcast – Here's What You Need To Know
According to reports, Jordi and Kaitlyn have launched their new podcast, Making It Work. They talk about their marriage and, obviously, how they make it work. Fans can expect to hear new episodes every Wednesday. 
 "We're officially @makingitwork !!!! The dream of someday working with my wifey has finally come true. I'm learning so much from this pro @kaitlinvilasuso and I'm so excited to take this adventure with her and with y'all. LET'S GO!!  #makingitwork," the actor posted on Instagram.
Back in 2020, Jordi opened up about his career and walked down memory lane in an interview with Soap Opera Digest.  Recalling his first audition, Jordi said, "I had just moved right after high school to Los Angeles to pursue a TV and film career, so I knew that getting the role [of Tony] would mean relocating to New York City. I really felt like it wasn't this obsession that I sometimes have with other parts. I was really kind of like, 'Well, if I don't get it I still win because I'm really starting to like L.A.' When you don't make things too precious and you have perspective on it, it kind of makes it more objective. I was more relaxed and like, 'Whatever happens, it's all good. I can't lose.' But then I got it, and I was like, 'Okay, I'm moving to the big city.'"
The Young and the Restless News: Jordi Has A Podcast!
What's more, Jordi said that his first day at The Young and the Restless was certainly an emotional one! He recalled, "I remember walking into this huge hall to rehearse because they didn't rehearse on set. They used chairs to represent the furniture on set and we'd work things out with the director. The second thing I remember for my first day is that I was going to shoot two guns at the same time. I was fired up because I had never shot a gun before. Even though the guns shot blanks, there was a lot of safety to be considered. I don't know if any of it really got through to me because I was so excited. When we shot it, I was jumping through the air, shooting two Glocks."
In the meantime, let us know what you think by leaving us a line with your thoughts in our comments section below. The Young and the Restless airs weekdays on the CBS network. Check your local listings for times.
Be sure to catch up with everything on Y&R right now. Come back here often for The Young and the Restless spoilers, news and updates.