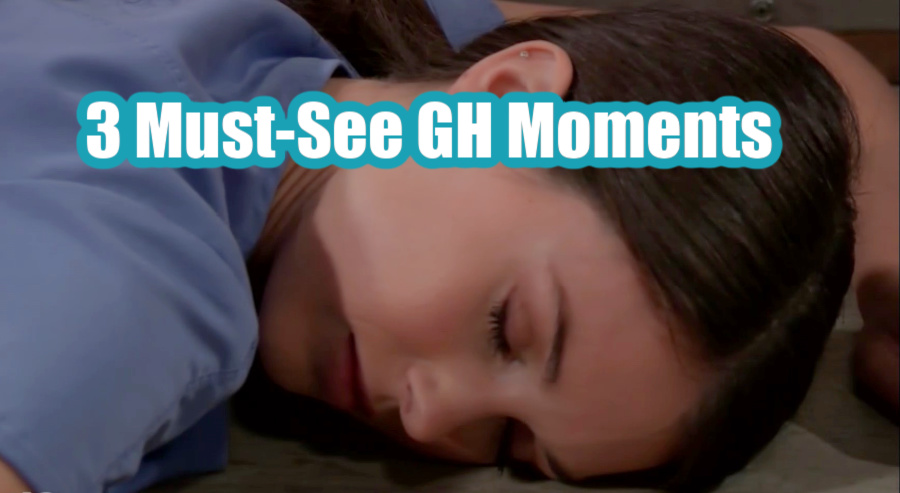 General Hospital spoilers for the week of March 21 reveal there are three must-see moments. Next week, Spencer Cassadine (Nicholas Alexander Chavez) deals with an unexpected meeting. Carly Corinthos (Laura Wright) begs Alexis Davis (Nancy Lee Grahn) not to publish an article. Plus, what's wrong with Willow Tait (Katelyn MacMullen)?
Spencer Cassadine's Release
GH spoilers for the week of March 21 reveal that Spencer is due to be released from Spring Ridge. Everyone in Spencer's life is preparing for the young man's homecoming. Nikolas Cassadine (Marcus Coloma), Ava Jerome Cassadine (Maura West) and Laura Collins (Genie Francis) all make preparations. However, there could be a complication.
GH Spoilers: Spring Ridge Complication
One must-see moment next week includes Spencer having an unexpected meeting at Spring Ridge. Now, this could be nothing but chances are that there will be a complication with Spencer's release. Esme Prince (Avery Kristen Pohl) is furious with Spencer.
Even though Spencer is right in his accusations, Esme is going to take control. It's quite possible that Esme is responsible for Spencer's unexpected meeting and it could prevent him from leaving Spring Ridge.
Carly Corinthos Takes Action
General Hospital spoilers reveal that another must-see moment next week features Carly. Alexis is going to get a pitch from a sleazy reporter. The pitch is huge news and has to do with Josslyn Jacks (Eden McCoy) and Cameron Webber's (William Lipton) tape being released.
Alexis will face a moral dilemma. Expect Carly to beg Alexis to do the right thing by not running the article. However, will Alexis agree or could she make a huge mistake in favor of profits?
General Hospital Spoilers: What's Wrong with Willow Tait?
In Friday's episode, Willow had trouble catching her breath. As she tried to call Carly to tell her about Michael Corinthos' (Chad Duell) arrest, the nurse passed out. This might be a panic attack but it is hinted Willow might have something seriously wrong with her.
What is going to happen to Willow? Can TJ Ashford (Tajh Bellow) and Epiphany Johnson (Sonya Eddy) save Willow before it's too late? It is suggested that Willow's medical emergency could directly affect Harmony Miller's (Inga Cadranel) secret.
The truth about Willow's parentage has to come out somehow. Could this be what forces Harmony to confess the truth? Could Willow's real mother be in Port Charles? A lot of viewers are convinced that Willow's mother might be none other than Nina Reeves (Cynthia Watros).
Which storyline are you looking forward to seeing during the week of March 21? Tell us your theories and remember to keep watching the ABC soap to see what happens next.
Be sure to catch up on everything happening with GH right now. Come back often for General Hospital spoilers, news, and updates.