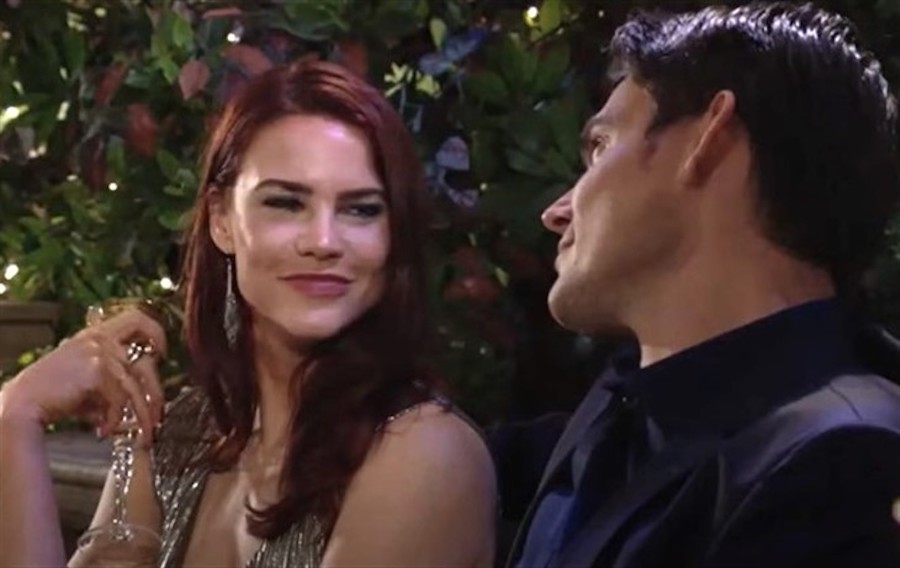 The Young and the Restless spoilers say that this should be an easy question to answer, but it seems like everyone has a different opinion about it. While there's no doubt that they are both young and they are both restless (with one even being bold and beautiful, too) a lot of people can't help but wonder if Adam Newman (Mark Grossman) and Sally Spectra (Courtney Hope) truly have what it takes for their relationship to go the distance. Keep reading below for everything you need to know!
The Young and the Restless POLL: Are Sally And Adam Hot Or Not?
For the writers of The Young and the Restless, it only makes sense to put two ridiculously good looking people like Adam and Sally together. Their chemistry is off the charts. It would almost be a crime to not have them together! What's more, the portrayers seem to believe in their union. Courtney Hope, who plays Sally Spectra on the hit CBS soap, puts it this way, "There's a level of trust that happens between two people after they've been intimate like that. Adam isn't one to share his emotions, so it'll be interesting to see what transpires for them and what their new dynamic will be at work. Things will definitely change."
Meanwhile, Mark Grossman, who plays Adam, admitted that he's excited about Adam's future with Sally, mostly because this is all so new for his character.  "I love that there's no history between Adam and Sally," he said. "Sharon and Chelsea have their very complicated pasts with Adam, but when he was played by different actors."
The Young and the Restless POLL: Should Sally And Adam Break Up?
This, of course, has prompted a lot of people to ask: are Sally and Adam a 'hot' couple, or are they a 'not' couple? Now, if Sally and Adam were to break up, there's no doubt that another woman in this fictional town of Genoa City would jump on the opportunity to get with a man like Adam, right? What do you think?
In the meantime, let us know what you think by leaving us a line with your thoughts in our comments section below. The Young and the Restless airs weekdays on the CBS network. Check your local listings for times.
Be sure to catch up with everything on Y&R right now. Come back here often for The Young and the Restless spoilers, news and updates.